Labour Calls For National Lockdown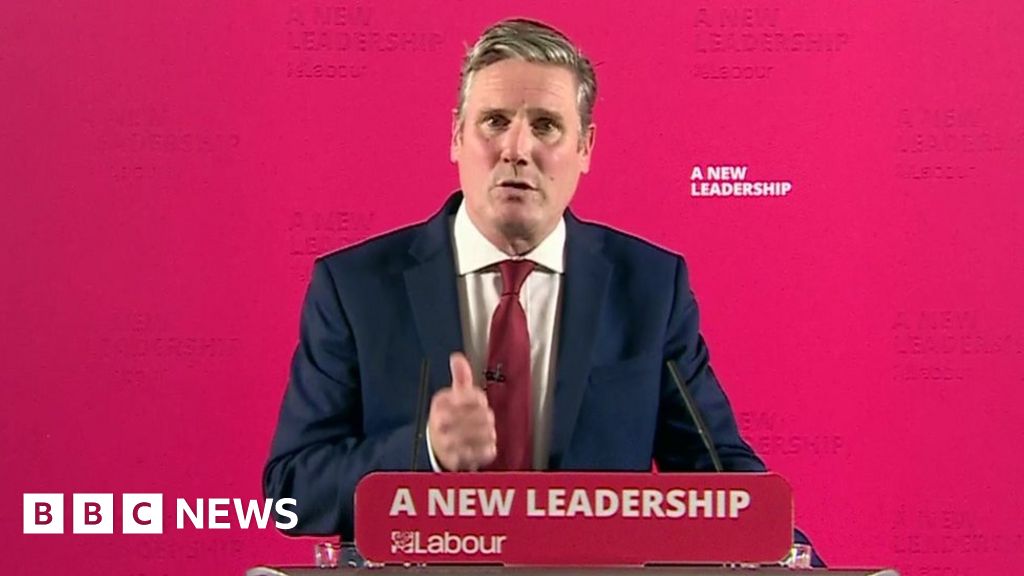 When Labour leader Keir Starmer last week questioned whether local lockdowns were working because 19 out of 20 had failed to reduce cases we should have guessed it was the local bit he was taking issue with, not the lockdown. Tory lockdown rebels heroes had been wondering out loud why Labour kept criticising the Government's measures but then supporting them or abstaining, and now they know. It's because they think they don't go far enough.
Unhappy northern Labour council leaders likewise are not complaining about their areas being locked down per se. They're complaining about being singled out and treated differently, and about the level of financial support. Many would be happy with another national lockdown with generous handouts.
So Keir makes his move. Seeing the opportunity to outflank the Government by siding with the SAGE scientists (who, it emerged on Monday, called for a national 'circuit breaker' lockdown on September 21st) and with public opinion (which continues to favour stronger restrictions, though by a shrinking margin, and often not so much in practice), the Labour leader has come out in favour of a two week lockdown.
The plan is backed by Graham Medley from SAGE and Matt Keeling from the Scientific Pandemic Influenza Group on Modelling (SPIM), who claim in modelling to be published later today that between 3,000 and 107,000 deaths could be prevented by January if the Government imposes the measure. Talk about a confidence interval!
The Spectator has published the full text of Starmer's statement.
The number of Covid cases has quadrupled in the last three weeks. Cases may be doubling as quickly as every seven to eight days. There are now more people in hospital with Covid than on March 23rd when we went into national lockdown. And while the number of cases is rising more sharply in some areas it is increasing across all regions of the UK and in all age groups.

We know from bitter experience and great personal loss where all this leads. Three things are now clear: the Government has not got a credible plan to slow infections. It has lost control of the virus. And it's no longer following the scientific advice.

The SAGE minutes from September 21st – published yesterday – underline this. They warn that: "A package" of "stringent interventions" is now urgently needed. SAGE also says that: "not acting now… will result in a very large epidemic with catastrophic consequences."

They warn that: "as in the first wave… the burden of a large second wave would fall disproportionately on the frailest in our society [and] on those on lower incomes and Black, Asian and minority ethnic communities."

Among their recommendations is a 'circuit breaker', a short period of national restrictions that SAGE believes would bring the R-rate down and "re-set the incidence of disease to a lower level". SAGE's advice is that this could set the "epidemic back by approximately 28 days or more".

They're very clear that: "The more rapidly these interventions are put in place the greater the reduction in Covid-related deaths and the quicker they can be eased." The Prime Minister has not acted on this advice.
Doubling every seven or eight days.
Now where have we heard that before? That's right, on September 21st when Witless and Unbalanced presented us with their Graph of Doom predicting nearly 50,000 cases per day by October 13th. How's that getting on?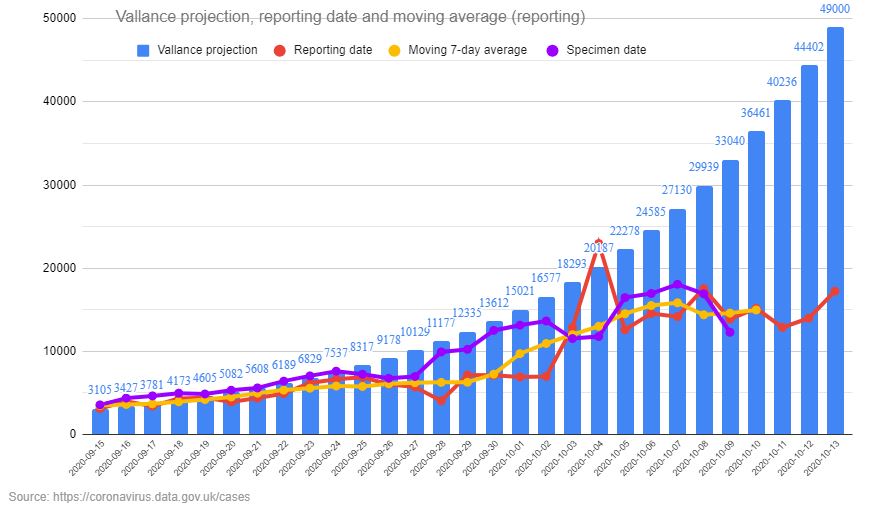 Absolutely nowhere near. There were 17,234 cases yesterday – roughly a third of the predicted amount – and the trend has been almost flat for a week. The Government has claimed it was the introduction of the Rule of Six on September 14th and the 10pm curfew on September 24th that has kept numbers down – the latest iteration of the "cases down, lockdown working, cases up, more lockdown needed" strategy that can never be wrong. Why then are the most restricted areas the worst affected? And why have cases started to fall in Spain without closing bars or imposing harsh lockdowns? They can't answer that question, but neither do they seem to care anymore.
Looked at by specimen date, the curve is even flatter (note that the last four days will go up in the coming days). Has it "quadrupled in the last three weeks"? Three weeks ago on September 22nd 4,926 "cases" were reported, so the number has trebled not quadrupled in that time. Is it now "doubling every seven days"? A week ago 14,542 "cases" were reported. So it's gone up by 19% in the past week and appears to have slowed down. Where is Keir getting his data from as it doesn't appear to be from the Government?
Maybe "cases" will shortly start going up again, but that is no excuse for misrepresenting the current situation. Are they likely to though? Here are the positive rate curves for the UK, Spain and France, with little sign of runaway growth, so you'd have to bet against it.
Starmer continues:
In the last three weeks [Boris has] introduced two sets of far less stringent restrictions – one on September 22nd, one yesterday. Both times the Prime Minister has promised that his measures will control the virus and drive down the R-rate. But we now know this is not supported by the evidence.

We also know that SAGE has concluded the £12 billion test and trace system is only having – in their words – "marginal impact".

And we also know that in 19 of the 20 areas that have been under local restrictions for over two months infection rates have gone up, not down. There's no longer time to give the Prime Minister the benefit of the doubt. The Government's plan simply isn't working. Another course is needed.

That's why I am calling for a two-to-three week 'circuit break' in England in line with SAGE's recommendation.

A temporary set of clear and effective restrictions designed to get the R rate down and reverse the trend of infections and hospital admissions.

This would not mean closing schools. But if this happens imminently, it can be timed to run across half-term to minimise disruption. But a circuit break would require significant sacrifices across the country.

It would mean only essential work and travel. That everyone who can work from home should do so. Non-essential offices should be closed. Household mixing should be restricted to one household except for those who've formed support 'bubbles'. And all pubs, bars and restaurants would be closed for two-to-three weeks – but compensated so that no business loses out because of the sacrifices we all need to make. It should also mean the UK Parliament moves to remote working.

A circuit break would also provide an opportunity to reset and to rectify some of the mistakes the Government has made. In particular to get a grip on testing and hand over track and trace to local authorities. A circuit break will have to be accompanied by extensive support for jobs, businesses and our local economies.
He concludes by pledging his party's votes so Boris could push the 'circuit breaker' through by overriding his own MPs (42 of whom voted against the 10pm curfew yesterday, including Graham Brady, John Redwood and Chris Green, who resigned as a Government PPS over his opposition to lockdown).
Politically this a shrewd move by Starmer, but it is disappointing for lockdown sceptics as it reinforces Boris's message that he is taking the middle course between lockdown and "let it rip" and will probably result in him being even stricter – as well as Sadiq Khan playing follow-my-leader and plunging London into a completely unnecessary 'tier two' lockdown. Boris has already conceded that he will consider a 'circuit breaker' if his tier plan fails.
'Circuit breaker'? More like 'economy breaker', 'back breaker', 'hope breaker'.
Hancock Dismisses Great Barrington Declaration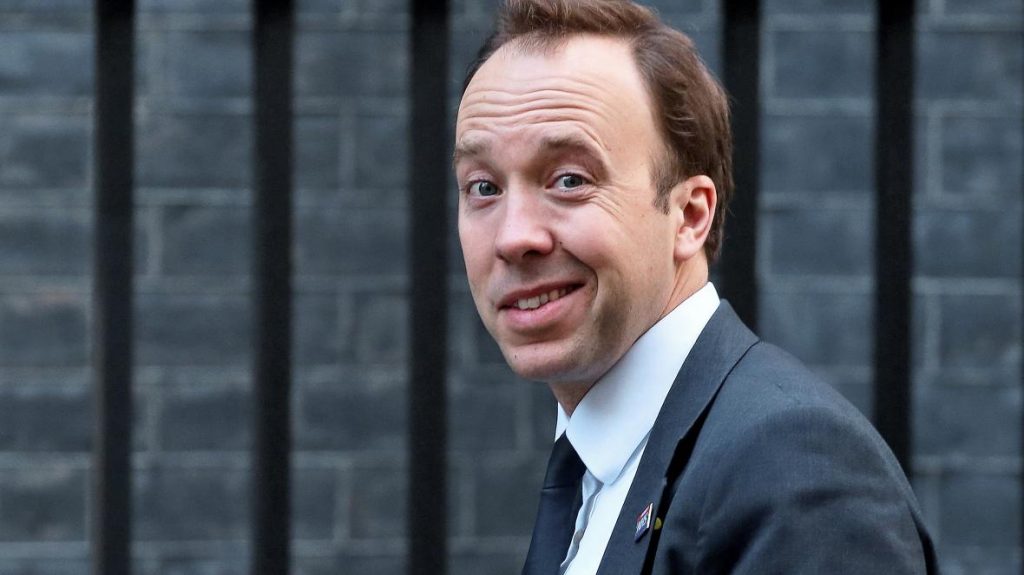 Meanwhile, Health Secretary Matt Hancock in the Commons yesterday dismissed the Great Barrington Declaration and its strategy of focused protection of the vulnerable while building up herd immunity. He repeated the now standard counter-arguments, which appear to have become Government orthodoxy.
Some have set out this more relaxed approach, including in the so-called Great Barrington Declaration, and I want to take this argument head on because on the substance, the Great Barrington Declaration is underpinned by two central claims, and both are emphatically false.

First, it says that if enough people get Covid, we will reach herd immunity. This is not true. Many infectious diseases never reach herd immunity, like measles and malaria and Aids and flu, and with increasing evidence of reinfection, we should have no confidence that we would ever reach herd immunity to Covid, even if everyone caught it. Herd immunity is a flawed goal without a vaccine, even if we could get to it, which we can't.

The second central claim is that we can segregate the old and the vulnerable on our way to herd immunity. This is simply not possible.
Steve Baker tries to have it both ways and says the Government "must find an alternative strategic plan between the Great Barrington Declaration and where we are today", though offers no insight into what that might be. The Mail quotes Dr Mark Woolhouse, Professor of Infectious Disease Epidemiology at the University of Edinburgh, disputing Hancock's points, though agreeing herd immunity is still some way off.
Prof Woolhouse said: "Going forward, we would expect more people to be exposed at some stage or another and that immunity would be important, whether natural or through a vaccine. Herd immunity is the way this thing ends, one way or another, it is critical to what happens to COVID-19 in the long term. Whether he (Mr Hancock) calls it a goal or not, it will end with herd immunity."

Prof Woolhouse described the Health Secretary's comments about it being impossible to segregate the old and the vulnerable as a "tremendous fallacy".

"I don't know, or how Matt Hancock knows, it's not possible, we have to do it to some degree because those are the people who are at risk of getting seriously ill and dying," he said.

"We should be paying much more attention to protecting the vulnerable and elderly. I worry that that statement is impetus to give up on the idea of protecting people who need protecting. I worry that fallacy is being promoted in this brief statement."
Ross Clark in the Spectator ably counters the arguments against immunity.
To date, the World Health Organisation has recorded 38 million confirmed cases of COVID-19. In a search of medical literature, the Nevada team found five cases of documented reinfection. If infection with COVID-19 did not give the vast majority of us immunity from reinfection – at least for a few months – it is hard to believe that it would not be obvious by now, with vast numbers of cases being recorded.
It is nonsense for Hancock to compare SARS-CoV-2 to malaria, measles and Aids – they are completely different types of virus (malaria isn't even a virus). And we do acquire immunity to flu as well as to other coronaviruses and cold viruses, which is why they keep mutating and appear with different strains with differing degrees of virulence.
Meanwhile, Nadine Dorries MP tweeted: "There is no such thing as herd immunity."
There is no such thing as herd immunity.
Nadine Dorries is a Health Minister.
Vaccine Hopes Fade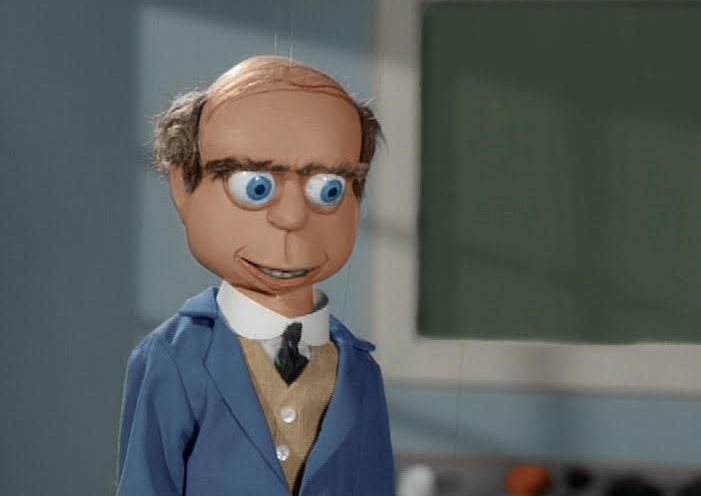 If we can't become immune through infection why do we think we can become immune through a vaccine? Does the Government not understand how vaccination programmes work? That's the question it isn't answering. There was, however, a candid admission from Boris Johnson on Monday that a vaccine may never come, a point reiterated by Chris Whitty later in the day. Responding to a question from Steve Baker, Johnson said: "SARS took place 18 years ago, we still don't have a vaccine for SARS. I don't wish to depress him, but we must be realistic about this. There is a good chance of a vaccine, but it cannot be taken for granted."
So, er, shouldn't we learn how to live with the virus then, just as we have with seasonal flu?
Reinforcing this message, Kate Bingham, head of the UK's Vaccine Taskforce, told Sky News last night that the first wave of COVID-19 vaccines are unlikely to end the pandemic, and that uncertainties remain over how much protection they give and for how long. Sky then went to Professor Jonathan Ball, a vaccine expert at Nottingham University, who claimed "at the moment we have no protection against COVID-19 at all" and says antibody levels fall quickly after infection so if the same happens with a vaccine it may only protect for a month or two. Has he not been following the science on T-cell immunity?
Try telling that to the Swedes, Professor.
Meanwhile, WHO chief Tedros Ghebreyesus was also dismissive of herd immunity on Monday, labelling it "scientifically and ethically problematic". The BBC has more.
Speaking at a news conference on Monday, Dr Tedros argued that the long-term impacts of coronavirus – as well as the strength and duration any immune response – remained unknown.

"Herd immunity is achieved by protecting people from a virus, not by exposing them to it," he said.

"Never in the history of public health has herd immunity been used as a strategy for responding to an outbreak, let alone a pandemic."

The WHO head added that seroprevalence tests – where the blood is tested for antibodies – suggested that just 10% of people had been exposed to coronavirus in most countries.

"Letting COVID-19 circulate unchecked therefore means allowing unnecessary infections, suffering and death," he said.
Tedros's comments came in the same week that the WHO's Head of Emergencies, Mike Ryan, said they want to try to avoid "massive lockdowns that are so punishing to communities, to society and to everything else". WHO COVID-19 special envoy David Nabarro also said on Thursday that: "We in the World Health Organisation do not advocate lockdowns as the primary means of control of this virus. The only time we believe a lockdown is justified is to buy you time to reorganise, regroup, rebalance your resources, protect your health workers who are exhausted, but by and large, we'd rather not do it."
So they don't want lockdowns, which are disastrous for humanity and especially the poor, but neither do they support herd immunity, which is supposedly too far off, despite all the research showing lower thresholds due to T-cell cross immunity, and the evidence from countries such as Sweden, Belarus and Tanzania and the US state of South Dakota. There is also the curious case of the East Asian countries, which, as Ross Clark points out, have had far lower death rates regardless of the measures they took.
And if we've never in the history of public health used herd immunity as a strategy for responding to a viral outbreak, how does Tedros believe we managed to cope with the global flu pandemics of 1957-58 and 1968-69? Don't recall a lockdown or a vaccine being part of the solution then.
Where does this leave the Government's strategy, particularly as realism about a vaccine sets in? Nowhere at all, as far as I can see. If the new restrictions are not about waiting for a vaccine, which the Government now seems to accept is a distant prospect, what are they for? Boris has surrendered the dubious high ground of "the Science" with its remorseless call to lock everything down to Keir Starmer, leaving the Labour leader with the unanswered question of what to do when the 'economy breaker' 'circuit breaker' is over. Do another one? Then another? But by eschewing the heretical science of herd immunity and focused protection Johnson has left himself with no science at all – just a dog's breakfast of purposeless restrictions with no hope to offer.
Until the Government accepts that more harm than good is being done by ongoing restrictions, and that we should follow Sweden's proven strategy, we are doomed to be stuck in an endless, stop-go loop of economic destruction, where every rise in "cases" results in new shackles and every drop off is just taken as proof that the latest are working.
Stop Press: An eagle-eyed reader spotted the following nugget in the SAGE minutes released on Monday:
Overall, the evidence base on which to judge the effectiveness and harms associated with different interventions is weak and so there is considerable uncertainty around the estimates presented here.
Even SAGE admits they're making it up as they go along.
False Positives and False Outbreaks
We're publishing today a new piece by consultant pathologist and regular Lockdown Sceptics contributor Dr Clare Craig, who has looked at what the false positive rate might mean for care homes.
Outbreaks of Covid in care homes appear to have spiked in September in the UK. Does this mean we will see a resulting spike in deaths? This paper explores the possibility that a significant number of the alleged outbreaks in care homes could be based on false positive test results. The continuing absence of systemic cross-checking of alleged positive results against established clinical and diagnostic evidence such as loss of smell and distinctive CT chest scans remains deeply disappointing. At an absolute minimum, anyone who receives an alleged positive Covid result should be retested from scratch.
Failure to do this produces multiple problems.
Diagnosing false positive test results as cases in care homes has the effect of increasing workload for the homes, instilling fear in residents, staff and relatives and artificially boosting the case numbers. Large numbers of elderly, frail patients may well be wrongly labelled as having Covid. When this is combined with their high risk of dying anyway, it is possible that multiple deaths could be wrongly attributed to Covid. The impact of these false positive Covid cases in care homes could easily have skewed the overall data on deaths from Covid, impacting negatively on policy making.
Well worth reading in full.
Contact Tracing Worse Than Useless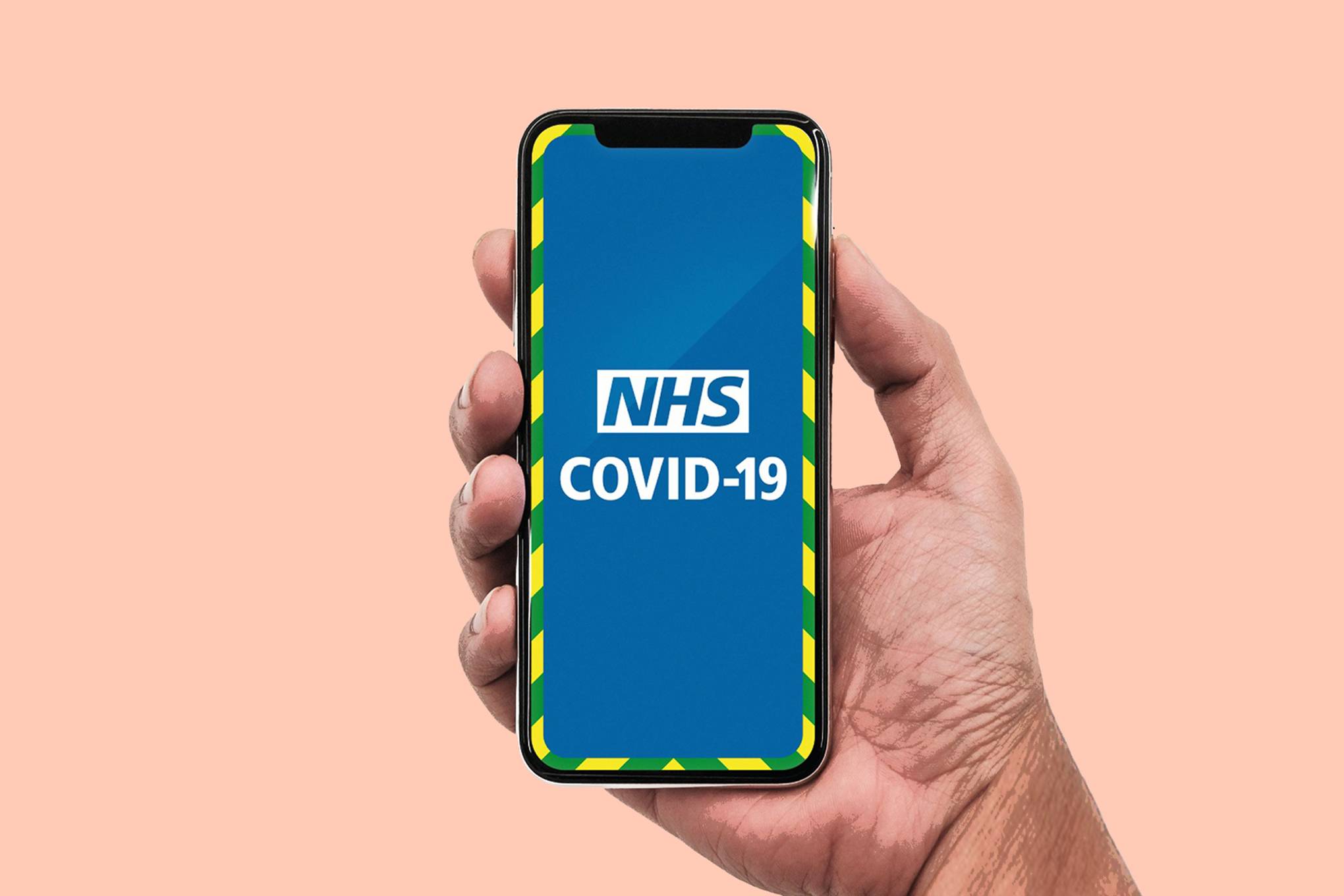 Great Barrington Declaration co-author and Stanford Professor of Medicine Jay Bhattacharya has co-authored a new article on the problems with contact tracing.
Throughout the COVID-19 epidemic, public health authorities have promoted contact tracing as a key tool to combat the spread of the SARS-CoV-2 virus. Nearly every country infected by the virus has adopted some version, though with evidently mixed results given the global spread of the epidemic. Our purpose in this essay is to make the case that, contrary to conventional public health wisdom, most of the hope placed on contact tracing efforts to control the epidemic is ultimately futile. It may be useful when the number of cases in an epidemic is very small and only if it is applied aggressively without regard to privacy rights. In cases that do not fit that description, contact tracing may make an outbreak worse.
This is probably why a 2019 WHO study on measures against pandemic influenza found that from a medical perspective "contact tracing" is "not recommended in any circumstances".
Worth reading in full.
Round-Up
Theme Tunes Suggested by Readers
Just one today: "Mersey Blues" by Strawberry Walrus.
Love in the Time of Covid
We have created some Lockdown Sceptics Forums, including a dating forum called "Love in a Covid Climate" that has attracted a bit of attention. We have a team of moderators in place to remove spam and deal with the trolls, but sometimes it takes a little while so please bear with us. You have to register to use the Forums, but that should just be a one-time thing. Any problems, email the Lockdown Sceptics webmaster Ian Rons here.
Sharing stories: Some of you have asked how to link to particular stories on Lockdown Sceptics. The answer used to be to first click on "Latest News", then click on the links that came up beside the headline of each story. But we've changed that so the link now comes up beside the headline whether you've clicked on "Latest News" or you're just on the Lockdown Sceptics home page. Please do share the stories with your friends and on social media.
Woke Gobbledegook
We've decided to create a permanent slot down here for woke gobbledegook. Today, a bombshell for the campaign against Lord Nelson at the National Maritime Museum. The letter "proving" he supported slavery has been shown to be a forgery. The Mail has the details.
Horatio Nelson's original letter to Simon Taylor is lost, presumed destroyed but, unknown to the anti-abolitionists, the Admiral had kept a 'pressed' copy — a sort of early carbon copy — in his rarely-seen private files, which are now in the British Library.

Comparing this pressed copy with the newly discovered document reveals that Taylor and his anti-abolitionist cronies made no fewer than 25 changes to Nelson's original letter before they rushed it into print after the Admiral's death to try to influence the vote in parliament.

Many of the changes were minor and editorial but overall were designed to rally the dead hero's support for their lost cause.

In the key passage, Nelson did not write 'against the damnable and cursed doctrine' of slave trade abolition, as the doctored version had it.

The original wording was 'against the damnable cruel doctrine' and he was referring to the consequences of freeing slaves to face possible starvation and massacre in the chaos that would follow.
While a diplomatic man who clearly had no wish to pick fights with powerful anti-abolitionists, Nelson was relatively enlightened by the standards of the day.
When a young man, Nelson had sailed to the Arctic with Olaudah Equiano, a freed slave who became a hero of the abolitionists, and whenever Nelson had an opportunity to personally intervene on behalf of enslaved people, he took it.

As he did when freeing 30 galley slaves held in Portuguese ships in 1799, or employing freed slaves in his household such as Fatima, a young girl discovered in a French warship, who became his mistress Emma Hamilton's maid.

Nelson even lent his support to a scheme, soon squashed by the planters' lobby, to replace slave labour in the West Indies with paid labour from China.
As so often, the woke conception of "social justice" is at odds with natural justice.
"Mask Exempt" Lanyards
We've created a one-stop shop down here for people who want to buy (or make) a "Mask Exempt" lanyard/card. You can print out and laminate a fairly standard one for free here and it has the advantage of not explicitly claiming you have a disability. But if you have no qualms about that (or you are disabled), you can buy a lanyard from Amazon saying you do have a disability/medical exemption here (takes a while to arrive). The Government has instructions on how to download an official "Mask Exempt" notice to put on your phone here. You can get a "Hidden Disability" tag from ebay here and an "exempt" card with lanyard for just £1.49 from Etsy here. And, finally, if you feel obliged to wear a mask but want to signal your disapproval of having to do so, you can get a "sexy world" mask with the Swedish flag on it here.
Don't forget to sign the petition on the UK Government's petitions website calling for an end to mandatory face masks in shops here.
A reader has started a website that contains some useful guidance about how you can claim legal exemption.
And here's a round-up of the scientific evidence on the effectiveness of mask (threadbare at best).
The Great Barrington Declaration
The Great Barrington Declaration, a petition started by Professor Martin Kulldorff, Professor Sunetra Gupta and Professor Jay Bhattacharya calling for a strategy of "Focused Protection" (protect the elderly and the vulnerable and let everyone else get on with life), was launched last week and the lockdown zealots have been doing their best to discredit it. If you Google it, the top hits you get are two smear pieces from the obscure Leftist conspiracy website Byline Times, and one from the Guardian headlined: "Herd immunity letter signed by fake experts including 'Dr Johnny Bananas'." (Freddie Sayers at UnHerd warned us about this hit job the day before it appeared.) On the bright side, Google UK has stopped shadow banning it, so the actual Declaration now shows up in the search results, although discussion of it has been censored by Reddit. The reason the zealots hate it, of course, is that it gives the lie to their claim that "the science" only supports their strategy. These three scientists are every bit as eminent – more eminent – than the pro-lockdown fanatics so expect no let up in the attacks. (Wikipedia has done a smear job.)
You can find it here. Please sign it. It's now closing in on half-a-million signatures.
Samaritans

If you are struggling to cope, please call Samaritans for free on 116 123 (UK and ROI), email jo@samaritans.org or visit the Samaritans website to find details of your nearest branch. Samaritans is available round the clock, every single day of the year, providing a safe place for anyone struggling to cope, whoever they are, however they feel, whatever life has done to them.
Shameless Begging Bit
Thanks as always to those of you who made a donation in the past 24 hours to pay for the upkeep of this site. Doing these daily updates is hard work (although we have help from lots of people, mainly in the form of readers sending us stories and links). If you feel like donating, please click here. And if you want to flag up any stories or links we should include in future updates, email us here. (Don't assume we'll pick them up in the comments.)
And Finally…