Boris Lays Waste to the North
As expected, Boris Johnson announced his "three tier" lockdown in the House of Commons this afternoon and then later at a Downing Street press briefing. It wasn't a fully-fledged second lockdown throughout England – just a fully-fledged second lockdown in parts of Northern England, with Liverpool paying the heaviest price (so far). Ross Clark in the Telegraph sums it up.
Due to a printing error in last year's Conservative manifesto a rogue word 'up' appeared. When Boris and his team wrote that they wanted to 'level up' the north' they really meant that they simply wanted to 'level' the north – that is to reduce its economy to a smouldering ruin, in a way that not even the closures of mines and other heavy industry achieved in the 1980s.

It is the only way I can think to explain the bewildering gap between stated government ambition and the reality.
Clark goes on to point out that it's the double-standards underlying the Northern lockdown that will really stick in voters' craws.
It is true that infection rates in many northern districts are currently much higher than in London and the south east. But here's the thing: back in the spring, when the reverse was true, the whole country was made to lock down together. Now, the north is being singled out for punishment.

The infection rates in several suburban London boroughs (Richmond upon Thames at 122 cases per 100,000, Elmbridge at 129 per 100,000) are approaching the level at which Leicester was locked down in early July and are far higher than the levels in Greater Manchester boroughs when localised restrictions were introduced there in late July. Yet there are no localised restrictions being threatened in leafy London and Surrey.

It is hard to escape the conclusion that, for all its blue wall seats, the Government finds it politically easier to lock down parts of the north than it does the south. For several weeks in August, the Prime Minister appeared to base his whole Covid policy on saving Central London's sandwich bars, and yet now he seems to think nothing of consigning pubs in Newcastle to oblivion. And oblivion it really will be for many – no business can operate in the stop-start, fickle regulatory environment which is currently being imposed.
The Liverpool Echo doesn't pull its punches either. The newspaper is not impressed by Boris's decision to place the city on double secret probation. Here's an extract from the editorial, headlined: "Sending Liverpool back to the 1980s is no way to manage this crisis":
Our council leaders, from Mayor Anderson to Cllr David Baines in St Helens and Metro Mayor Steve Rotheram, have described a frustrating process of communication – or lack of – with central Government.

It appears there has been consultation in name only, with frustratingly little clarity given even to those who must implement the rules – and who will be landed with the responsibility of picking up the pieces if they are ineffective.

Anonymous briefings to national newspapers have taken the place of proper communication with our elected officials – still less with the public.

Sweeping changes which could last months have seemingly been drawn up without meaningful input from those they will affect most – and with too little financial support in place to lessen their impact on jobs and prosperity.

Worst of all, there has been no clarity on what we should expect and no clear explanation as to what each measure is expected to achieve.

This is no way to manage a pandemic.
Worth reading in full, although the editorial concludes by accepting that local hospitals are in danger of being overwhelmed and says more money should have have been forked over to sugar the pill. Apparently, all the city got was £14 million, which won't go very far given that bars, gyms and casinos have had to close for at least a month.
Incredibly, Laura Donnelly and Gordon Rayner in the Telegraph say that Boris "overruled" Witless and Unbalanced, who wanted the entire country placed under a second lockdown.
Boris Johnson overruled Government scientists who pressed for national lockdown measures such as stopping all household mixing and closing all pubs, it emerged on Monday night.

Papers from the Scientific Advisory Group for Emergencies (Sage) show that the body called for an immediate introduction of national interventions, saying the failure to take such measures could result in "a very large epidemic with catastrophic consequences".
Meanwhile, the number of new cases yesterday was 13,972 for the whole of the UK, up from 12,872 on Sunday. Still a long way short of the 50,000 new cases Witless and Unbalanced predicted would be announced today.
Given that the number of new cases is only about 25% of the level they predicted it would be, why are they pushing for a second national lockdown?
Isn't it time these two chumps rolled up their Graph of Doom and retired from British public life?
Just How Simple Are These 'Simplified' Rules?
In the House of Commons yesterday Boris put forward what he considers to be one of the strongest arguments for the new "three tier" approach – the rules will be much simpler, and therefore easier to understand than the previous restrictions. But just how simple are the new rules? Amy Jones, the Telegraph's Political Correspondent, tries to get her head around them.
Medium Level/Tier One

The medium level covers most of the country and consists of the current national measures. This means those in a tier one area must abide by the "Rule of Six" and the closure of venues at 10pm.

* All businesses and venues can continue to operate, in a Covid-secure manner, other than those that remain closed in law, such as nightclubs and adult entertainment venues.

* Certain businesses selling food or drink on their premises are required to close between 10pm and 5am. Businesses and venues selling food for consumption off the premises can continue to do so after 10pm as long as this is through delivery service, click-and-collect or drive-thru.

* Schools, universities and places of worship remain open.

* Weddings and funerals can go ahead with restrictions on the number of attendees.

* Organised indoor sport and exercise classes can continue to take place, provided the Rule of Six is followed.

* People must not meet in groups larger than six, indoors or outdoors.

High Level/Tier Two

This is for areas with a higher level of infections. This means the following additional measures are in place:

* People must not meet with anybody outside their household or support bubble in any indoor setting, whether at home or in a public place.

* The "Rule of Six" will continue to apply outdoors and in private gardens.

* People should aim to reduce the number of journeys they make where possible. If they need to travel, they should walk or cycle where possible, or to plan ahead and avoid busy times and routes on public transport.

Very High Level/Tier Three

This is for areas with a very high level of infections. The Government will set a baseline of measures for any area in this local alert level. Consultation with local authorities will determine additional measures.

The baseline means the below additional measures are in place:

* Pubs and bars must close, and can only remain open where they operate as if they were a restaurant – which means serving substantial meals, like a main lunchtime or evening meal. They may only serve alcohol as part of such a meal.

* Wedding receptions are not allowed.

* People must not meet with anybody outside their household or support bubble in any indoor or outdoor setting, whether at home or in a public space.

* The Rule of Six applies in open public spaces like parks and beaches.

* People should try to avoid travelling outside the 'Very High' area they are in, or entering a 'Very High' area, other than for things like work, education, accessing youth services, to meet caring responsibilities or if they are in transit.

* People should avoid staying overnight in another part of the UK if they are resident in a 'Very High' area, or avoid staying overnight in a 'Very High' area if they are resident elsewhere.
Not exactly simple and even if people master these there's the added complication of local authorities being able to impose additional measures.
Stop Press: Robert Peston doesn't think the new rules are at all simple.
Charles Walker MP: Stone Cold Sceptic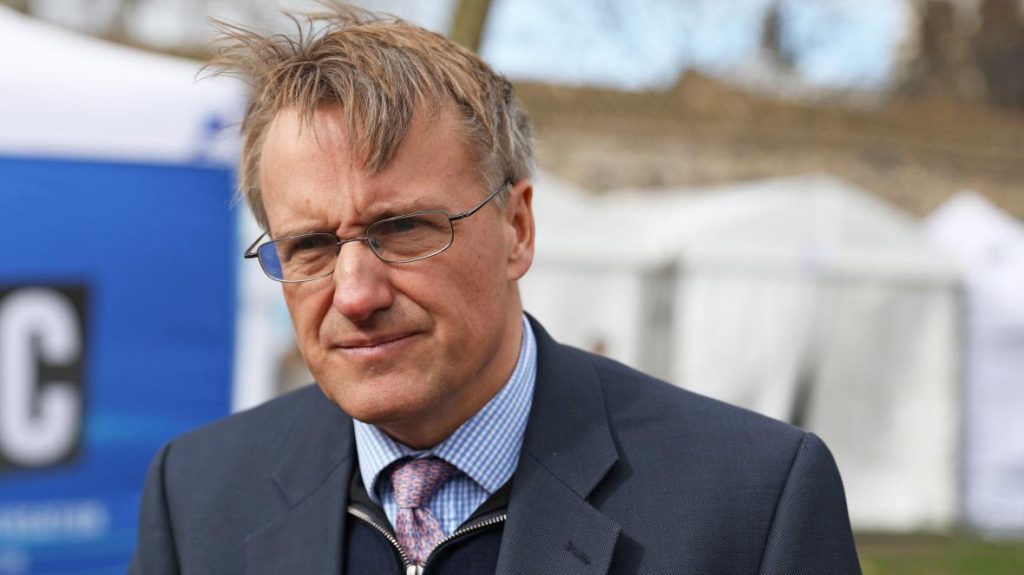 Charles Walker MP, the Vice-Chair of the 1922 Committee, gave an excellent interview to Evan Davis on Radio 4's PM yesterday in which he calmly and methodically set out the case against the measures the Government announced today. This quote was one of the highlights:
Evan Davis: Is your view that the first lockdown was a mistake?

Charles Walker: We should have learnt the lessons of the first lockdown and the lessons of the first lockdown are this… that this virus particularly targets people with underlying health conditions and the elderly. So what we should be doing is applying the lessons learnt by the first lockdown and it does seem that we're not.

Evan Davis: So it's basically the shelter-the-elderly policy and those with underlying conditions?

Charles Walker: If the elderly want to be sheltered. There are many people who are elderly who believe that existing isn't living. That being told that you've got to spend the next six or 12 months without human contact, without seeing the people that you love, without embracing your grandchildren, is a price too high for them. It does seem that this Government for the best of reasons but mistakenly is trying to abolish death. You can't abolish death. The fact of the matter is that people in their 80s and 90s die. If that comes as news to your listeners or they're offended by that statement they haven't been paying close attention. The only guarantee you have if you're born is that when you get into your 80s and 90s the chances are at some stage in your 80s or 90s you are going to die. We can't save every life, we just can't save every life, because the cost to the living is too high. The cost to those people who are not being treated for heart disease or cancer in the 30s, 40s or 50s is too high.
You can listen to the whole thing on BBC Sounds. Interview starts at around the 12 minute mark.
Will There be a Tory Rebellion Today?
The House of Commons is due to vote on Boris's "three tier" lockdown today, with the vote on whether to extend the 10pm curfew being folded into the votes about whether to embrace the three levels of restrictions. Will the Government lose any of these votes? Unlikely, according to Christopher Hope in the Telegraph.
Tory MPs concerned about the impact of lockdowns on the economy will meet at lunchtime on Tuesday to decide how to vote on the Government's measures.

One Tory rebel said more than 40 Conservatives could vote against the "very high" tier, with as few as 20 MPs on the other measures, although the rebellion could grow throughout the day.

Last week, 14 Conservative MPs rebelled over the "rule of six", which limits gatherings of people in England. One Tory said he expected "a significant number of votes against aspects of the measures".

In theory, more than 43 Tory MPs are required to overturn the Government's 85-seat working majority in the Commons. However, none of the rebellions on Tuesday is likely to lead to a defeat for the Government because Labour sources signalled that the party's leader, Sir Keir Starmer, is likely to tell his MPs to abstain.

Senior Tories said they expected Conservatives representing communities in "high" risk areas of the three-tier system to vote against measures in the "very high" areas to lay down a marker in case their areas move into those restrictions.

A senior rebel MP said: "We won't win the votes against any of this stuff because Labour is abstaining or supporting. But my sense is that it will build as people get more and more hacked off and the longer these restrictions are in place."
Worth reading in full.
How Worried Should We Be About Rising Hospitalisations?
At the Downing Street press briefing yesterday, NHS National Medical Director Professor Stephen Powis said there are more coronavirus patients in hospitals now than when the UK went into lockdown in March.
"If infections continue to rise, in four more weeks they could be treating more patients than they were in the peak of the first wave," he said.
But just how alarmed should we be by that factoid? After all, the NHS coped perfectly well during the first wave, with the Nightingales going largely unused. In addition, Covid patients are now more likely to survive, spend less time in ICU and are discharged sooner.
The top NHS doctor who's made several contributions to Lockdown Sceptics over the last few days has analysed the latest report on COVID-19 patients in England and Wales from ICNARC – the Intensive Care National Audit and Research Centre – which compares the fate of those patients admitted on or before August 31st with those admitted between September 1st and October 8th. Turns out, the latter batch are much better off than the former batch. The senior medic has crunched the numbers and written a summary for this site. Here's an extract:
So, what does all this mean?

On the face of it, patients admitted since September 1st seem to be less ill, require less medical support and have a much lower death rate than those admitted in the period up to 31st of August. This is perhaps not surprising, since we now know that early mechanical ventilation is probably not a good idea, and we also know that drug treatments such as dexamethasone and anti-coagulants are beneficial.

Patients not needing mechanical ventilation are a lot easier to manage than patients on ventilators. The nursing intensity is lower – this could have important implications if the trend continues, as a shortage of specialist nurses was a major problem in the London area in April and May. The large reduction in the need for renal support is also significant in reducing the requirement on nursing and medical resources.
But my doctor friend is only cautiously optimistic, for reasons he explains.
How sure can we be that the group analysed since September 1st will be reflective of the patients admitted for the remainder of the year?

Well, there are some confounding variables which may suggest that this subgroup analysis is a bit skewed to the optimistic side. Firstly, only 427 of the 856 patients in the Sept 1st group have had completed datasets – the remainder are still being treated. It is possible that the 427 contains a higher proportion of patients who recovered quickly, and thus skewed the results to the good side. But the 427 also includes 99 patients who died and this might be a higher proportion than in the still being treated group.

There was a slightly shorter length of stay in hospital before being admitted to ITU in the group after Sept 1st (two days) than in the group admitted up to August 31st (2.5 days). Faster ITU admission and earlier intensive care might be expected to result in better outcomes.

Further, it may also be the case that as the cohort admitted after September 1st were in hospital at a less stressful time, they may have received more medical and nursing attention than the group before August 31st when resources were more stretched.

On the other hand, recent reports broadcast today from North West England and from Italy and France all tend towards a 25% incidence of mechanical ventilation compared to a much higher rate earlier in the year. If this trend continues, it would have significant beneficial effects in reducing medical and nursing workforce demands and enhancing hospital resilience.

Should there be a major 'second wave', it's possible that these better outcomes may not be sustained because medical and nursing staff will come under increased strain. Having said that, the recorded differences to date are so striking and the outcomes so different that it is unlikely to be a chance effect.

So, in summary – it's too early to tell for sure, but the initial data shows a pleasing improvement in overall survival and a reduced need for intensive medical interventions in the sickest group of COVID-19 patients. Let's hope this trend continues.
This is an excellent analysis – almost reaching the standard of Carl Heneghan and pals at the CEBM – and worth reading in full.
A Fresher Writes…
Charlotte Kirkham, an enterprising fresher at Keele University, has carried out a survey of her fellow freshers to see how they're coping with life in a not-so-luxurious prison. She asked 38 first year students whether they've found it more difficult to make new friends at university whilst obeying current COVID-19 restrictions and guidelines? Eight-seven per cent said yes, with only 13 saying no. Charlotte then asked them to give reasons. The most common were:
You can't socialise in person outside your bubble unless it's socially distanced with six people.
Being a commuter student who can't meet anyone in person.
No freshers, cancelled social events and opportunities.
No parties/clubs/nights out.
Fear of repercussions.
Online lectures stopping you meet people you sit next to, there's no chatter or opportunity to stop for a quick chat afterwards.
Scared of the virus.
Everyone's in their own rooms.
Everything shuts at 10pm.
The SU and other large social spaces are restricted and the one way system means you can't walk up and talk to people.
We've published Charlotte's survey on Lockdown Sceptics here.
Postcard from the Ionian
A reader has sent us a postcard from the Ionian Sea, where he's just spent an enjoyable fortnight island hopping on his sailboat. Sounds absolutely heavenly.
Just back from a truly wonderful two weeks sailing around the Ionian Sea, Greece. Sailing is obviously a tonic in itself, but the escape from CDS – Covid Derangement Syndrome – that has overtaken half the world was almost as good.

The Ionian islands are sparsely populated, and the Greeks have done quite a good job of keeping Covid off them. There have apparently been just a handful of cases– all brought in by visitors. Those visitors have been isolated and treated where necessary and Covid seems to have never taken off. However, unlike New Zealand, the Greek authorities allow the free passage of visitors and locals in and out of the area – a sensible recognition to me that endless isolation would cause far more harm than good.

Two people off our flight from Gatwick were randomly tested at Preveza airport and we hear that for some flights everyone was tested. So the authorities aren't quite in the 'let it rip' camp. As an avid sceptic and of the view that the virus is uncontrollable, I was a bit ambivalent about their scenario as they really do seem to have the virus under control. That left me thinking that it is the unnatural densities of populations in our huge cities which is part of the problem – 'control' can only happen with total incarceration – and even then is only temporary.

On the islands we visited, the only reminder that there is/was/might be a future pandemic was that some of the Taverna staff wore masks. There appears to be no equivalent of 'social distancing', no Perspex screens, no stickers on the floor, no authoritarian-sounding notices on the walls, no mask-wearing in the streets (masks are supposed to be worn in shops) and best of all – absolutely no busy-bodies trying to enforce anything. It seems even staff mask-wearing hasn't reached the smallest islands, where a spirited evening of drinking and eating can be had with no evidence of the supposed viral threat.

There is no crime in the islands to speak of, and we have never seen a policeman, so don't expect cops stopping people in the street and handing out fines or beatings (it's definitely not Victoria state Australia).

The closest we got to a figure of authority is the marvellously theatrical self-appointed harbour master on Kalamos. He directs every boat where to anchor in the harbour – who are then bound to re-pay the favour by eating in his Taverna. He zooms out of the harbour to greet every approaching yacht in his super-smart RIB (with easily the biggest outboard on the island) dramatically circling your boat, bowing and circling his hand to emphasis a booming "Welcome to Kalamos". It seemed to embody the spirit of the islands. Heartily recommended for a holiday – they certainly deserve it.
Alternatives to Bedwetters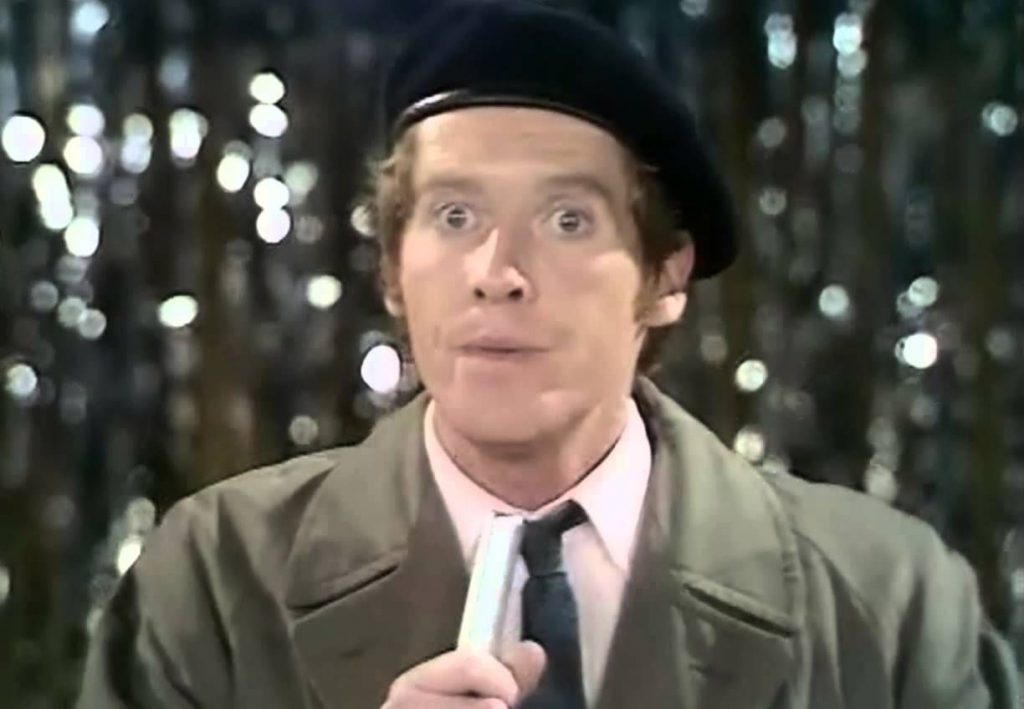 Thanks to all those readers who've suggested alternatives to "bedwetters" as a term to describe people on the other side of this argument. The ones I particularly like so far are Covstapo, Sucklers, Poltroons, White Walkers, Shutters, Lemmings, Limboists, Lockdown Zombies, Covid Jelly Babies, Covid Disciples and Covid Neurotics. But Chin Wobblers is still at the top of the list. Although there is this…
This reminds me of the Falklands conflict when squaddies were forbidden to refer to the locals as Bennys after the stupid character from crossroads series played by Paul Henry.

Instead they called them Stills and when asked why, they would reply, because they're still Bennys.

I think STILLS is also appropriate here.
Round-Up
Theme Tunes Suggested by Readers
Just one today: "In A Lonely Place" by New Order.
Love in the Time of Covid
We have created some Lockdown Sceptics Forums, including a dating forum called "Love in a Covid Climate" that has attracted a bit of attention. We have a team of moderators in place to remove spam and deal with the trolls, but sometimes it takes a little while so please bear with us. You have to register to use the Forums, but that should just be a one-time thing. Any problems, email the Lockdown Sceptics webmaster Ian Rons here.
Sharing stories: Some of you have asked how to link to particular stories on Lockdown Sceptics. The answer used to be to first click on "Latest News", then click on the links that came up beside the headline of each story. But we've changed that so the link now comes up beside the headline whether you've clicked on "Latest News" or you're just on the Lockdown Sceptics home page. Please do share the stories with your friends and on social media.
Woke Gobbledegook
We've decided to create a permanent slot down here for woke gobbledegook. Today we bring you a review in the New York Times by Haley Mlotek of a book that sounds like a sequel to the Society for Cutting Up Men – a kind of anti-straight manifesto.
The Tragedy of Heterosexuality wastes absolutely no time getting to the point, but while many of the sentences (including the title) made me laugh out loud, it is at heart a somber, urgent academic examination of the many ways in which opposite-sex coupling can hurt the very individuals who cling to it most.

Ward distinguishes straightness as a practice from straight culture, which is the very heart of society's most disgraceful failures. It is not, as one popular joke goes, that straight people are "not OK." It is that heteronormativity creates a powerful, privileged form of sexuality against which, historically and currently, all other forms are compared. In examining the pressure to partner with the opposite gender we find the extortions of capitalism, the misogyny of violence against women, the racist and xenophobic erasure of nonwhite families, and the homophobic hatreds that pervade so much of everyday life.
Even by the standards of incomprehensible woke nonsense, that takes some beating.
"Mask Exempt" Lanyards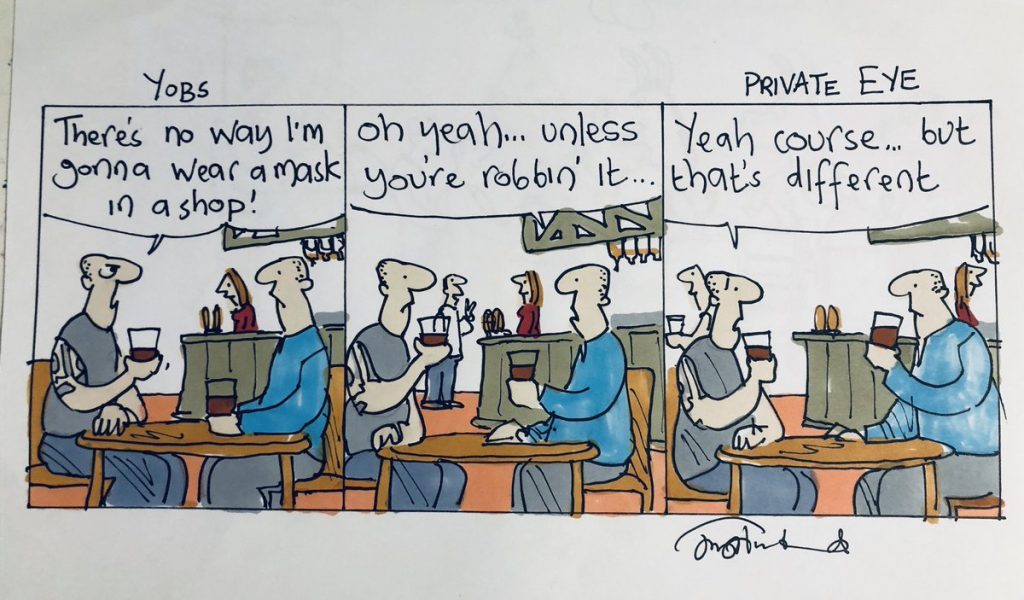 We've created a one-stop shop down here for people who want to buy (or make) a "Mask Exempt" lanyard/card. You can print out and laminate a fairly standard one for free here and it has the advantage of not explicitly claiming you have a disability. But if you have no qualms about that (or you are disabled), you can buy a lanyard from Amazon saying you do have a disability/medical exemption here (takes a while to arrive). The Government has instructions on how to download an official "Mask Exempt" notice to put on your phone here. You can get a "Hidden Disability" tag from ebay here and an "exempt" card with lanyard for just £1.49 from Etsy here. And, finally, if you feel obliged to wear a mask but want to signal your disapproval of having to do so, you can get a "sexy world" mask with the Swedish flag on it here.
Don't forget to sign the petition on the UK Government's petitions website calling for an end to mandatory face masks in shops here.
A reader has started a website that contains some useful guidance about how you can claim legal exemption.
And here's a round-up of the scientific evidence on the effectiveness of mask (threadbare at best).
The Great Barrington Declaration
The Great Barrington Declaration, a petition started by Professor Martin Kulldorff, Professor Sunetra Gupta and Professor Jay Bhattacharya calling for a strategy of "Focused Protection" (protect the elderly and the vulnerable and let everyone else get on with life), was launched last week and the lockdown zealots have been doing their best to discredit it. If you Google it, the top hit you get is a smear piece in the Guardian headlined: "Herd immunity letter signed by fake experts including 'Dr Johnny Bananas'." (Freddie Sayers at UnHerd warned us about this hit job the day before it appeared.) On the bright side, Google UK has stopped shadow banning it, so the actual Declaration now shows up in the search results – although discussion of it has been censored by Reddit. The reason the zealots hate it, of course, is that it gives the lie to their claim that "the science" only supports their strategy. These three scientists are every bit as eminent – more eminent, for the most part – than the pro-lockdown fanatics. So expect the attacks to continue.
You can find the petition here. Please sign it.
Samaritans

If you are struggling to cope, please call Samaritans for free on 116 123 (UK and ROI), email jo@samaritans.org or visit the Samaritans website to find details of your nearest branch. Samaritans is available round the clock, every single day of the year, providing a safe place for anyone struggling to cope, whoever they are, however they feel, whatever life has done to them.
Shameless Begging Bit
Thanks as always to those of you who made a donation in the past 24 hours to pay for the upkeep of this site. Doing these daily updates is hard work (although we have help from lots of people, mainly in the form of readers sending us stories and links). If you feel like donating, please click here. And if you want to flag up any stories or links we should include in future updates, email us here.
And Finally…
The Government's reskilling ads – suggesting new career paths for people who've lost their jobs as a result of the Government's colossal mishandling of the coronavirus crisis – have launched a thousand memes.