Handy Cock's Brilliant Solution to Ending the Covid Crisis – Even More Tests!
In a move that will surprise no one, Matt Hancock has announced that the Government will carry out even more tests in an attempt to better understand how prevalent the virus is. The BBC has the story.
The Office for National Statistics' Infection Survey will test 150,000 people a fortnight in England by October, up from 28,000 now.

The survey is separate from the mass testing programme of people with symptoms to diagnose cases.

For the survey, a random sample of the general population is tested.

That means it can provide estimates for the true spread of the virus.

The diagnostic testing programme, which provides daily totals, largely relies on people with symptoms coming forward.

Some people do not display symptoms when they are infected so the daily totals are an underestimate of the amount of infection that is around.
As part of the expansion of the programme, data will also be gathered in Wales, Northern Ireland and Scotland.

Health Secretary Matt Hancock said the survey was the "single most important tool" the government had for making policy decisions around coronavirus because it helped it understand how the disease was spreading.

Speaking on BBC Breakfast, Mr Hancock said expanding the ONS survey would allow the government to be "more accurate and more localised" in its response.

He added that it would help the government with its "biggest challenge", which was finding people who were asymptomatic but could still pass the virus on.
Finding people who are asymptomatic but who can nonetheless pass the virus on may well be a "challenge". Let's not forget that at a World Health Organisation (WHO) press conference on June 8th, Dr Maria Van Kerkhove, the WHO's technical lead on the pandemic, said the following:
We have a number of reports from countries who are doing very detailed contact tracing. They're following asymptomatic cases, they're following contacts and they're not finding secondary transmission onward. It's very rare and much of that is not published in the literature.

From the papers that are published there's one that came out from Singapore looking at a long-term care facility. There are some household transmission studies where you follow individuals over time and you look at the proportion of those that transmit onwards.

We are constantly looking at this data and we're trying to get more information from countries to truly answer this question. It still appears to be rare that an asymptomatic individual actually transmits onward.
The WHO immediately attempted to "clarify" Dr Van Kerkhove's comments, saying it simply didn't know whether asymptomatic people are infectious because not enough studies have been done (even though those that have been done show there's little or no secondary transmission). And here's some new evidence – a study published in the Annals of Internal Medicine on August 13th.
In this study, a team of Chinese researchers looked at 3,410 close contacts between infected and uninfected people that mainly took place in Guangzhou. That is, they looked at the contact that 391 infected people (some symptomatic, some asymptomatic) had had with 3,410 other people. They found that of these 3,410, 127 became infected. But here's the kicker: 126 of them were infected by symptomatic people and only one by an asymptomatic person. And to infect that one person, the asymptomatic group had to have close contact with 305 other people. So that's a secondary transmission rate for asymptomatic people of 1:305.
The researchers conclude:
Our results showed that patients with COVID-19 who had more severe symptoms had a higher transmission capacity, whereas transmission capacity from asymptomatic cases was limited. This supports the view of the World Health Organization that asymptomatic cases were not the major drivers of the overall epidemic dynamics.
Limited! That's one way of putting it. Hat tip to Phil Kerpen, who flagged up this study on Twitter yesterday.
Incidentally, one of the researchers' findings, duplicated numerous times in other studies, is that the secondary attack rate was highest in household settings. Does this mean that locking people down in their homes, making transmission within households much more likely, may not have been such a good idea? Who would've thunk it!
New Zealand Lockdown Unlawful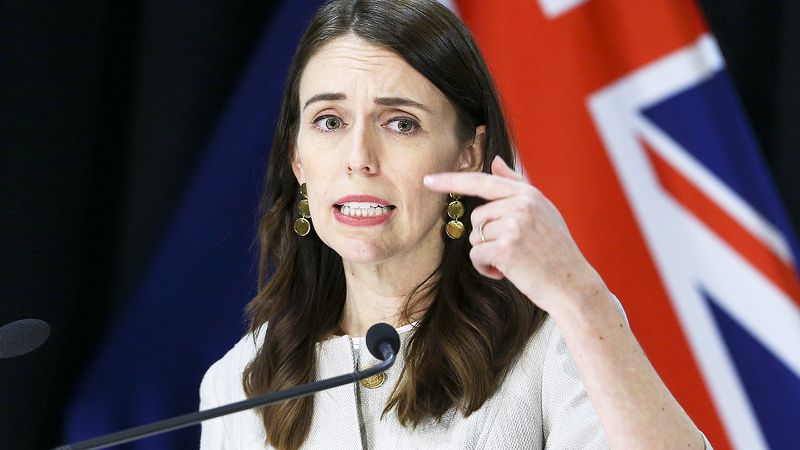 Congratulations are due to Andrew Borrowdale, a Kiwi lawyer who brought a Judicial Review against the New Zealand Government alleging, among other things, that the restrictions introduced by the Director-General of Health on March 26th were unlawful. The High Court released its judgment today and found that, on that point at least, Borrowdale is correct. Here is the relevant paragraph:
By various public and widely publicised announcements made between March 26th and April 3rd 2020 in response to the COVID-19 public health crisis, members of the executive branch of the New Zealand Government stated or implied that, for that nine-day period, subject to limited exceptions, all New Zealanders were required by law to stay at home and in their "bubbles" when there was no such requirement. Those announcements had the effect of limiting certain rights and freedoms affirmed by the New Zealand Bill of Rights Act 1990 including, in particular, the rights to freedom of movement, peaceful assembly and association. While there is no question that the requirement was a necessary, reasonable and proportionate response to the COVID-19 crisis at that time, the requirement was not prescribed by law and was therefore contrary to s 5 of the New Zealand Bill of Rights Act.
I like that final sentence – no question indeed! Needless to say, the NZ Government has since passed a law prescribing the draconian rules so any attempt to JR the present restrictions would probably fail. Nonetheless, Borrowdale has scored a significant victory, showing that – for nine days at least – Saint Jacinda was in breach of the NZ Bill of Rights.
Andrew Borrowdale is my Sceptic of the Week.
Ship of Fools
There's a good piece by the Telegraph's Jeremy Warner on the hapless fools running the country.
In Plato's The Republic, Socrates describes a ship on which the sailors mutiny and try to pilot the vessel with no knowledge of "the year and seasons and sky and stars and winds, and whatever else belongs to his [a pilot's] art". Success on this "Ship of Fools" is defined not by having the skills to navigate the vessel but only by the ability to persuade others that such skills aren't actually necessary and that the job can be done regardless.

The story is intended as an allegory on the downsides of democracy, of the danger that in such a system of government, ignorant fools elect persuasive fools and are then led to ruin. After the Government's latest shambolic, Covid-related failing, it seems an appropriate description of today's political leadership.

I've used it before, admittedly, but make no apology for repetition; each day brings further confirmation of its legitimacy. No doubt much of the blame for the myriad misjudgments lies with the incompetence of the public sector and its accompanying quangocracy, the latter seemingly deliberately created to absolve the politicians from responsibility for day-to-day management. However, the fish rots from the head. Buck-passing is itself a symptom of poor leadership.
After giving numerous examples of the Government's financial incontinence and warning of the dire reckoning to come, Warner says we shouldn't expect a policy shift any time soon.
Ministers cannot bring themselves to admit they got the Covid response wrong. Too many egos, too many careers are now fully invested in the strategy adopted. Rudderless, the ship of fools sails on.
Warner's piece reminded me of the verdict a reader sent in yesterday, summing up why the Government, its most senior officials and their advisors have made so many mistakes:
It's what's to be expected when you place incompetent people in positions where they have authority, but no real responsibility, where there are no sanctions for poor performance and where people do their best rather than doing what they're best at.
If you think that doesn't apply to senior civil servants, think again. Today I've published a piece by an anonymous senior civil servant on how Whitehall has mismanaged the crisis. Here's an extract:
There are few among our political elite and the supporting Senior Civil Service who have STEM degrees and the consequence of this narrow pool is a failure to understand basic concepts, e.g. they believe "the science is settled" when it comes to climate change, and that they're "following the science" regarding COVID-19. What they fail to appreciate is that science is rarely settled. By its nature, it is about investigating and challenging assumptions, collecting and evaluating evidence to test hypotheses, and seeking to avoid bias and misrepresentation of results. The current narrative regarding testing and 'cases' is a classic example of this lack of numeracy and statistical knowledge. If you test more you are likely to find more occurrences and they may be actual positives or false positives.
Worth reading in full if you want to understand why the Government has made such a complete hash of everything.
Ireland Introduces More Pointless "Containment" Measures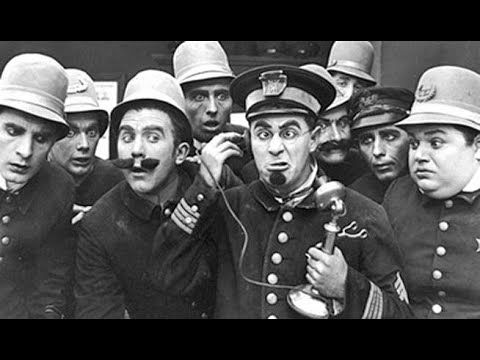 The Government of Ireland has announced another raft of measures prompted by an uptick in the number of cases – 533 last week, up from a low of 61.
The measures include:
All outdoor events limited to 15 people, down from 200
Indoor events limited to six people, reduced from 50
All visits to homes limited to six people from no more than three households, whether indoors or outdoors
Football matches and other sporting fixtures can only take place behind closed doors
Restaurants and bars can remain open, but must close by 11.30pm
Needless to say, the rise in cases is almost certainly due to a rise in the number of PCR tests being done. In the week from August 10th to 16th, more than 50,000 tests were carried out, a significant increase.
As of Noon today, the total number of cases in Ireland is 27,499 and the total number of deaths 1,775.
Stop Press: I suggest the Taoiseach and his Keystone Kabinet read this piece in the Conversation entitled "Seven Ways to Manage Your Coronaphobia".
Supermarket Sales Decline, Thanks to Mandatory Face Nappies
Colour me shocked. According to Kantar, there were two million fewer supermarket visits after mandatory face coverings were introduced in England and Scotland. The Guardian has the story.
Supermarket sales have begun to slow in Great Britain since the easing of lockdown restrictions, as the introduction of compulsory face coverings in stores in England and Scotland initially deterred some shoppers.

Growth in total take-home grocery sales slowed to 14.4% year-on-year in the three months to August 9th, from 17% in the three months to July 12th. Supermarkets felt the impact as more shops and hospitality venues reopened, making consumers less reliant on food retailers, according to the data analysis firm Kantar, which examined shopping trends in England, Scotland and Wales.

Kantar said there were two million fewer supermarket visits in the week after the face-covering rule was introduced in England than otherwise have been expected.
Meanwhile, online shopping continues its upward trajectory, with a record 13.5% of all grocery sales ordered through the internet.
The online delivery firm Ocado, which will start a new contract supplying Marks & Spencer food instead of Waitrose products from September 1st, has been a significant beneficiary of the switch to online food shopping, according to Kantar.

Ocado had a 1.8% share of the grocery market in the 12 weeks to August 9th, up from 1.4% a year earlier. Its sales were up 45.5%, compared with the same period last year.
False Positives in Care Homes
A reader has made an interesting observation about his mother's care home.
I want to tell you about the care home my mother lives in. As you know, residents are effectively imprisoned in these for the foreseeable future. The residents undergo Covid tests and my mother was recently tested positive and placed in isolation for 14 days as per PHE's rules, I am told. She has no symptoms, has not been outside the home, and if she has Covid it can only be through transmission from a member of staff. Under these circumstances one would expect to see a widespread outbreak in that home. There is not.

There have been similar occurrences there recently and the care home has admitted that there has been no Covid outbreak and confessed to a number of false positive test results. It would seem from my simple analysis that at this home the number of positive test results that are actually false positives is 100%, because no one testing positive has had any symptoms of COVID-19.

If this is applied to community testing, what does this say about the apparent increased number of infections (cases)?
The reader may be on to something. I've published a piece on false positives today by a Professor of Genetics who believes that about 0.17% of tests yield false positives, almost certainly due to contamination in the PCR testing labs. Here's his conclusion:
A hidden/ignored contamination positive rate of 0.17% would lead to authorities declaring (on average) a minimum of 170'cases' per 100,000 tests. Curiously, this is exactly the kind of rate that is being declared in many regions, and is very close to the level at which travel quarantines kick in.
Worth reading in full.
Give Yourselves a Smoked Salmon Treat
I've never done this before, but I'm going to give my readers a food tip: A side of smoked salmon from Bleiker's, a family business established in 1993 by Jürg Bleiker, a Swiss chef who settled in the Yorkshire Dales. I ordered a side of the Yorkshire peat-smoked salmon a couple of months ago and it was so good I've just ordered it again. Postage and packing is free. Place your order here. Highly recommended.
Postcard From the Algarve
A reader has sent me a short postcard from the Algarve. Sounds heavenly.
We are very lucky to have a property in the Algarve but sadly had to make the decision to come on holiday for the summer without the children and grandchildren as Portugal is still on the naughty list and they are unable to quarantine due to not being able to work from home.

All the cafes, restaurants, shops and beaches are open and dare I say it it but life is so lovely and normal here. People do not jump six feet in the air when you walk past them but are more than happy to pass the time of day.

Sitting down at a cafe you are not presented with a sheet of paper with all the new government restrictions and asked for your name and mobile number. You're presented with a menu.

The only negative is that you have to pop a mask on in the shops and if you go into a restaurant to pay the bill. But even we have decided that it's a small price to pay to be treated like a human being again and to have our sanity back.
Round-Up
Theme Tunes Suggested by Readers
Two today: "Lousy Reputation" by We Are Scientists and "No More Waves" by Nigel.
Love in the Time of Covid
We have created some Lockdown Sceptics Forums that are now open, including a dating forum called "Love in a Covid Climate" that has attracted a bit of attention. We've also just introduced a section where people can arrange to meet up for non-romantic purposes. We have a team of moderators in place to remove spam and deal with the trolls, but sometimes it takes a little while so please bear with us. You have to register to use the Forums, but that should just be a one-time thing. Any problems, email the Lockdown Sceptics webmaster Ian Rons here.
Small Businesses That Have Re-Opened
A few months ago, Lockdown Sceptics launched a searchable directory of open businesses across the UK. The idea is to celebrate those retail and hospitality businesses that have re-opened, as well as help people find out what has opened in their area. But we need your help to build it, so we've created a form you can fill out to tell us about those businesses that have opened near you.
Now that non-essential shops have re-opened – or most of them, anyway – we're focusing on pubs, bars, clubs and restaurants, as well as other social venues. As of July 4th, many of them have re-opened too, but not all (and some of them are at risk of having to close again). Please visit the page and let us know about those brave folk who are doing their bit to get our country back on its feet – particularly if they're not insisting on face masks! Don't worry if your entries don't show up immediately – we need to approve them once you've entered the data.
A reader has made a good suggestion.
I was wondering if your map of businesses who have opened could be expanded to businesses who display "No mask? We won't ask" sign? That would allow us mask-refusers to know where we are safe to visit without risking a drama with a Covid loon, and also reward those plucky businesses with our custom. It's been interesting to see how the Covid terror only seems to last as long as financial necessity allows (note previously hysterical pub landlords get much less worried when they are allowed to re-open) so I'd be interested to see if a line of mask free customers outside one shop tempted its neighbours to risk the plague.
"Mask Exempt" Lanyards
I've created a permanent slot down here for people who want to buy (or make) a "Mask Exempt" lanyard/card. You can print out and laminate a fairly standard one for free here and it has the advantage of not explicitly claiming you have a disability. But if you have no qualms about that (or you are disabled), you can buy a lanyard from Amazon saying you do have a disability/medical exemption here (now showing it will arrive between Oct 3rd to Oct 13th). The Government has instructions on how to download an official "Mask Exempt" notice to put on your phone here. You can get a "Hidden Disability" tag from ebay here and an "exempt" card with lanyard for just £3.99 from Etsy here.
Don't forget to sign the petition on the UK Government's petitions website calling for an end to mandatory face nappies in shops here (now over 29,500).
A reader has started a website that contains some useful guidance about how you can claim legal exemption.
And here's a round-up of the scientific evidence on the effectiveness of mask (threadbare at best).
Stop Press: The BBC has flagged up a story of a mask exempt woman with an autistic child being harangued in a supermarket by a mask Nazi in Whitley Bay. She had a panic attack and had to leave the supermarket. The BBC's advice, echoed by the National Autistic Society, Asthma UK and the Alzheimer's Society, is to treat non-mask wearers with courtesy and understanding. Meanwhile, in Connecticut, the Governor has signed an order requiring non-mask wearers to get a note from their doctor to prove they should be exempt.
Shameless Begging Bit
Thanks as always to those of you who made a donation in the past 24 hours to pay for the upkeep of this site. Doing these daily updates is a lot of work (although I have help from several people, including one indefatigable techie who doesn't want to be named). If you feel like donating, please click here. And if you want to flag up any stories or links I should include in future updates, email me here.
And Finally…