Bonkers Advisor to Scottish Government Warns of "Stream of Incoming Infections From England and Wales"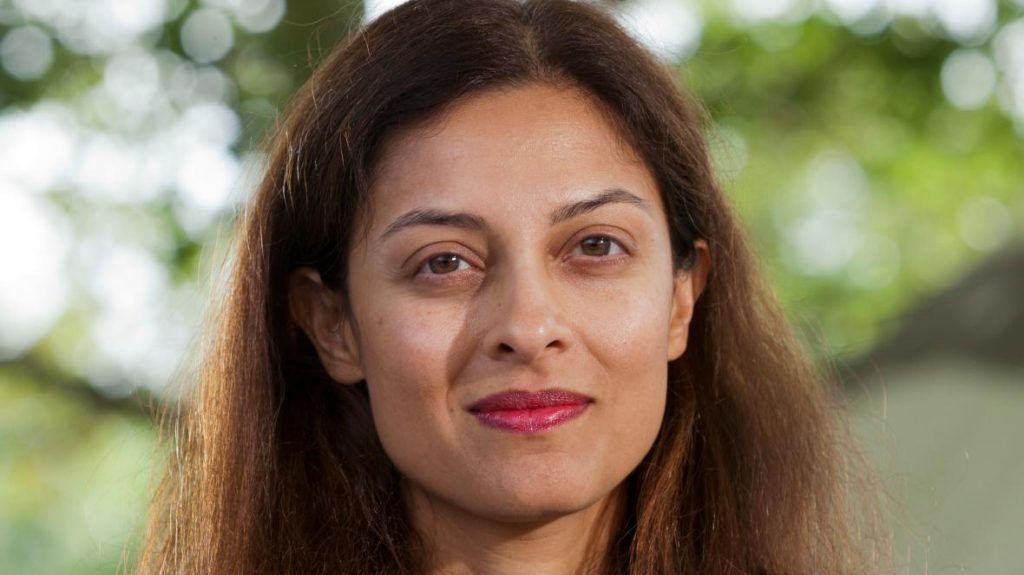 Apologies for being late on this one. Devi Sridhar, Professor of Global Public Health at Edinburgh University, had a piece in the New York Times on Saturday in which she warned of "a stream of incoming infections from England and Wales" and urged Nicola Sturgeon and other European leaders to impose a new quarantine policy whereby all visitors should be tested on arrival, quarantined for five days, and then tested again before being allowed out. "There has to be enforced isolation until two negative tests at least five days apart," she wrote.
Yes, this will probably interfere with plans to enjoy the beaches of Marbella. But the summer, while infection rates still remain relatively low, is the only time to make this work.

Going into winter with hundreds of cases per day means risking a steep rise once temperatures cool, schools reopen and people head back indoors. It means risking a second round of national lockdowns, which would be catastrophic for mental health and for economies. (And let's leave aside the question of whether or not it will actually be possible to get people to comply the second time around.)
This is un-evidenced nonsense, even by Prof Sridhar's standards. She cites rising infections in Spain as a reason English visitors to Scotland could pose a threat, which is odd because any English holidaymakers returning from Spain have to quarantine for 14 days. And how many English people are planning to travel to Scotland for a second summer break, having just returned from a European holiday? She also takes it for granted that if the people of the United Kingdom don't eliminate the virus in the remaining weeks of summer we face a catastrophic second wave this winter, ignoring the evidence that the virus has largely burnt itself out (and no thanks to the lockdown).
Prof Sridhar's comments have been condemned by Willie Rennie, the leader of the Scottish Liberal Democrats, for "feeding a divisive nationalist narrative without scientific evidence to back it up".
"It's news to me that people from England and Wales were responsible for the outbreaks we've seen in Aberdeen, Orkney, Lanarkshire and Glasgow," he said.
Alan Cochrane in today's Telegraph also has a pop.
Now as an epidemiologist we must take her view seriously but we are entitled to ask (a) is she right in her assessment if the risk and (b) is she wise in her use of language?

These are fractious times politically and the professor's last suggestion that English visitors might be quarantined in Scotland led to several SNP demonstrators staging a stupid anti-English stunt at the border after it was backed by Nicola Sturgeon.

The professor has 'form' for inflaming feelings and landed in trouble when she said that Unionists were anti-Scottish. She later withdrew that assertion, saying that she had "misspoke" – whatever that means.

Then there was the occasion the professor appeared to be opposing the SNP government over the timing of schools reopening only to fall into line within 24 hours.
Perhaps it's time to dial in that ego and retreat from the public stage, Prof Sridhar?
What Does the Hydroxychloroquine Controversy Tell Us About Medical Science?
There's an excellent essay in the Tablet about the politics of hydroxychloroquine by Norman Doidge, a psychiatrist, psychoanalyst, and published author. It doesn't take sides on the issue of whether HCQ is an effective prophylactic or treatment for COVID-19, but explores the question of why the issue has been so controversial and what that tells us about the state of medical science.
Early in the coronavirus pandemic, a survey of the world's frontline physicians showed hydroxychloroquine to be the drug they considered the most effective at treating COVID-19 patients. That was in early April, shortly after a French study showed it was safe and effective in lowering the virus count, at times in combination with azithromycin. Next we were told hydroxychloroquine was likely ineffective, and also dangerous, and that that French study was flawed and the scientist behind it worthy of mockery. More studies followed, with contradictory results, and then out came what was hailed by some as a definitive study of 96,000 patients showing the drug was most certainly dangerous and ineffective, and indeed that it killed 30% more people than those who didn't take it. Within days, that study was retracted, with the editor of one of the two most respected medical journals in the Western world conceding it was "a monumental fraud." And on it went.

Not only are lay people confused; professionals are. All that seems certain is that there is something disturbing going on in our science, and that if and when the "perfect study" were to ever come along, many won't know what to believe.

We live in a culture that has uncritically accepted that every domain of life is political, and that even things we think are not political are so, that all human enterprises are merely power struggles, that even the idea of "truth" is a fantasy, and really a matter of imposing one's view on others. For a while, some held out hope that science remained an exception to this. That scientists would not bring their personal political biases into their science, and they would not be mobbed if what they said was unwelcome to one faction or another. But the sordid 2020 drama of hydroxychloroquine—which saw scientists routinely attacked for critically evaluating evidence and coming to politically inconvenient conclusions—has, for many, killed those hopes.

Phase 1 of the pandemic saw the near collapse of the credible authority of much of our public health officialdom at the highest levels, led by the exposure of the corruption of the World Health Organization. The crisis was deepened by the numerous reversals on recommendations, which led to the growing belief that too many officials were interpreting, bending, or speaking about the science relevant to the pandemic in a politicized way. Phase 2 is equally dangerous, for it shows that politicization has started to penetrate the peer review process, and how studies are reported in scientific journals, and of course in the press.
Worth reading in full.
Postcard From St Tropez
The reader who reported on life at a campsite in France, has a follow-up about staying at another campsite in St Tropez. Doesn't sound too bad.
Moving on from rural France where life seemed more relaxed and the mood just so, we've moved onto a campsite near St Tropez.

We spent the morning at the beach – no masks. The afternoon in the pool – mask free. We popped to a supermarket – masks obligatory. We were refused entry to a small shop because our small child wasn't wearing a mask (not against the law in France), we walked out in disgust.

We went to see the evening entertainment in the campsite, laughably bad – a Johnny Hallyday impersonator, but that wasn't the funniest part (although awful, irony lost on the French), the audience in the open air amphitheater were forced to wear masks, yet sitting metres apart. The bar and restaurant area although 20 metres away, no masks required.

The ultra obedient French Poodles had obeyed the rules and we had been sent to Coventry.

To summarise the day:

Beach – no masks
Pool – no masks (yet in close proximity)
Bar and restaurant – no masks
Open air amphitheater – mask up everyone, inc Poodles.

My understanding of the French understanding of the virus seems to be that it avoids beaches, swimming pools and bars but not open air theatres.

It's one hell of a clever virus.
Melbourne's Descent into Hellish Dystopia
There's a good piece in Spiked by James Bolt, a resident of Melbourne about the city's slide into totalitarianism.
A couple are watching their child play in a playground. They are fined by the police. They are further than five kilometres from their home.

A man leaves his home at 9.30pm to buy some cigarettes. He too is fined: $1,652. He has left his house during the city-wide curfew, which comes in at 8pm.

On Facebook, two men plan a protest against Victoria's restrictions. Police execute a search warrant and seize their mobile phones and a computer. One is charged with incitement because he wanted to organise a protest – public gatherings are limited to two people and only for exercise (physical, not of our basic rights).

This is the situation in Melbourne, Australia's second-largest city, right now. In a supposedly liberal democracy.
Worth reading in full.
Stop Press: Jeffrey Tucker, Editorial Director of the American Institute for Economic Research, has written a good article on the "tyranny without limit" in Melbourne.
Is This the World's Best Broadcaster?
Why don't we have a British version of Alan Jones on Sky News? The Sky News Australia commentator has been speaking truth to power throughout the pandemic. Here's his latest jeremiad. Gold, as usual.
Meanwhile, Victoria's Chief Health Officer Brett Sutton has suggested face masks should be mandatory every year to prevent people catching seasonal flu. The Mail has the story.
Victoria's Chief Health Officer Brett Sutton indicated on Tuesday elements of the restrictive lockdown protocols could be here to stay well after the state defeats COVID-19.

"The flu isn't as severe as COVID-19, but it is still deadly because millions and millions of people get infected," he explained.

About 3,000 Australians usually die every year from the seasonal flu, but infection rates have been trending down since April.

"With all the restrictions put in place because of COVID, it has absolutely brought the flu in check," Sutton said.
This is what happens if you don't stand up to the tyrants, folks.
Seafood Restaurant in Whitstable Bans 12-Year-Olds Due to Covid Risk
A reader has written in to tell me about a nasty experience in Whitstable. Sounds completely insane.
Sad scenes in Whitstable, Kent today after my two small kids were turned away from a popular local restaurant.

I don't usually go in for public shamings, but I was so staggered by this abject idiocy that I felt compelled to write in. I'd booked a table for my father and two children (aged six and four) at Crab & Winkle, a popular seafood restaurant overlooking Whitstable harbour. On arrival, I discovered the previously normal entrance had been converted into the kind of arrangement you might expect to find in a nuclear power station, complete with reinforced door, tiny window and alert buzzer.

After pressing said buzzer, a lady in a face visor swiftly appeared and proceeded to talk to me through the two defensive shields that now separated us. Unfortunately, rather than extending us a warm welcome, she was only able to inform me that children under 12 were not allowed in the restaurant due to the risk of them spreading the virus.

Somewhat taken aback, I asked a) why this rule wasn't mentioned to me when I'd made my booking on the phone, and b) why it only applies to under 12s, given all the evidence pointing to younger kids being the least likely transmitters.

Her explanation was that children under 12 are often unable to remain seated during a meal, and that they can't risk having kids running amok, passing on their deadly germs to other diners.

There was little point in me highlighting the absurdity of this policy, so we turned on our heels and took a gamble on another distinguished Whitstable eatery, The Lobster Shack, which I'm pleased to report had a far more relaxed (i.e. not utterly insane) approach to hospitality.
Postcard From Carcassonne
A reader tells me he had a good experience in the medieval town of Carcassonne in France.
We arrived back from Carcassonne yesterday, after an excellent few days pottering around the medieval city, as well as shopping and dining out in the (often overlooked) attractive city of Carcassonne itself. We stayed at the Ibis Styles hotel, which was great. There were masks everywhere – even when getting up from the table to get a fresh croissant – but that was the only irritation. The French public seem to have a much more sane attitude than we do. Yes, they wear masks, but social distancing is completely ignored: the restaurants and streets are rammed; the swimming pool at our hotel was open as normal; nobody veers out of the way to avoid you; there are no ludicrous perspex screens between tables, nor enforced hand-sanitisations. After our visit, we spent a lovely few days at a friend's house a few hours away, with 20 or so others, at an anniversary celebration. The quarantine announcement came and nobody fled to the border. We simply opened another beer.

I am now deeply irritated to be under house arrest due to an arbitrary diktat of a government that is clearly out of control. I will obviously use my common sense in that regard – but it is worrying that the great British people are still not up in arms.
News From Tanzania
Interesting tidbit from Tanzania from a regular reader.
My wife and I have friends in Tanzania, one of whom is a headteacher at a large city school and who sent the message below, which might interest you. Bear in mind that the classes there are very large, with over 70 children per class, sometimes more than 100, sitting shoulder to shoulder. Facilities at the schools are very basic. Much of the local housing is even more basic and crowded. And Tanzania is one of the few African countries to shun lockdowns. Yet our friend reports not a single Covid case in his school…
Sceptical Covid Painting
This painting, 'Sanity, Her Son and the Credulous', was done by Jordan Henderson (not the Liverpool midfielder). Jordan is an artist from Washington State in the United States. He works in oil on canvas and charcoal on paper. A portfolio of his works can be viewed at jordanhendersonfineart.com.
Round-Up
Theme Tunes Suggested by Readers
Two today: "Blind Leading the Blind" by Mumford and Sons and "Sleepwalking Past Hope" by HIM
Love in the Time of Covid
We have created some Lockdown Sceptics Forums that are now open, including a dating forum called "Love in a Covid Climate" that has attracted a bit of attention (including this piece on Fox News). We have a team of moderators in place to remove spam and deal with the trolls, but sometimes it takes a little while so please bear with us. You have to register to use the Forums, but that should just be a one-time thing. Any problems, email the Lockdown Sceptics webmaster Ian Rons here.
Small Businesses That Have Re-Opened
A few months ago, Lockdown Sceptics launched a searchable directory of open businesses across the UK. The idea is to celebrate those retail and hospitality businesses that have re-opened, as well as help people find out what has opened in their area. But we need your help to build it, so we've created a form you can fill out to tell us about those businesses that have opened near you.
Now that non-essential shops have re-opened – or most of them, anyway – we're now focusing on pubs, bars, clubs and restaurants, as well as other social venues. As of July 4th, many of them have re-opened too, but not all (and some of them are at risk of having to close again). Please visit the page and let us know about those brave folk who are doing their bit to get our country back on its feet – particularly if they're not insisting on face masks! Don't worry if your entries don't show up immediately – we need to approve them once you've entered the data.
A reader has put forward a good suggestion.
I was wondering if your map of businesses who have opened could be expanded to businesses who display "No mask? We won't ask" sign? That would allow us mask-refusers to know where we are safe to visit without risking a drama with a Covid loon, and also reward those plucky businesses with our custom. It's been interesting to see how the Covid terror only seems to last as long as financial necessity allows (note previously hysterical pub landlords get much less worried when they are allowed to re-open) so I'd be interested to see if a line of mask free customers outside one shop tempted its neighbours to risk the plague.
"Mask Exempt" lanyards
I've created a permanent slot down here for people who want to buy (or make) a "Mask Exempt" lanyard/card. You can print out and laminate a fairly standard one for free here and it has the advantage of not explicitly claiming you have a disability. But if you have no qualms about that (or you are disabled), you can buy a lanyard from Amazon saying you do have a disability/medical exemption here (now showing it will arrive between Oct 2nd to Oct 12th). The Government has instructions on how to download an official "Mask Exempt" notice to put on your phone here. You can get a "Hidden Disability" tag from ebay here and an "exempt" card or just £2.79 from Etsy here.
Don't forget to sign the petition on the UK Government's petitions website calling for an end to mandatory face nappies in shops here (now over 29,000). The Government responded to this petition today. Usual balls. You can read the response here.
A reader has started a website that contains some useful guidance about how you can claim legal exemption.
And here's a round-up of the scientific evidence on the effectiveness of mask (threadbare at best).
A reader reports that mask-wearing fever in Malvern hasn't yet reached epidemic proportions.
My wife and I had our first experience of a hotel since lockdown when we visited Malvern and failed to realise that muzzles are compulsory in the communal areas of the hotel. We were told by reception on entering that masks were compulsory and were handed a Ziploc bag with two disposable baby blue face nappies (which remained undisturbed in the Ziploc throughout our stay). The General Manager was a lovely chap and when my wife apologised for forgetting her face mask responded that the whole thing was utterly preposterous.

In the hotel lobby there was a couple having a drink (un-muzzled) and nearby a couple standing up who weren't having a drink (muzzled). The virus is very clever and only punishes unmuzzled drinkers. We went for a drink at Wetherspoon's where lip service was being paid to the rules and only one of the serving staff was muzzled (presumably by choice).

Generally, in the street the usual leapers were wearing face coverings but the majority of people were not although there seem to be general obeisance in the shops.

Bedwetters of the week had to be an Anglo-French couple in their early 30s who arrived both with face coverings in the dining room and asked the Romanian waiter (whose muzzle had slipped below his nose) for two kettles of boiling water so that they could sterilise the cutlery…
Shameless Begging Bit
Thanks as always to those of you who made a donation in the past 24 hours to pay for the upkeep of this site. Doing these daily updates is a lot of work (although I have help from several people, including one indefatigable techie who doesn't want to be named). If you feel like donating, please click here. And if you want to flag up any stories or links I should include in future updates, email me here.
And Finally…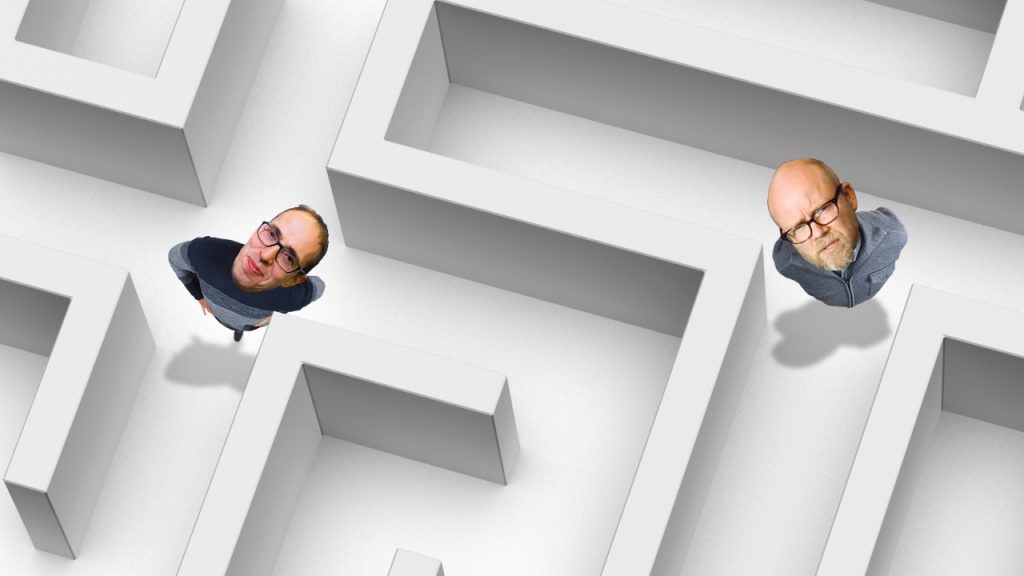 In our latest London Calling podcast, James Delingpole and I have our usual moan about the Government's mishandling of the crisis, focusing on the French quarantine rules this week. Also, we discuss our summer reading and what we've been watching recently. Scintillating stuff! You can listen here and subscribe on iTunes here.