Deaths Below Five-Year Average for Sixth Week in a Row – ONS
Today's ONS release has deaths from novel coronavirus in England and Wales continuing to fall. Here's PA's summary:
There were a total of 8,891 deaths registered in England and Wales in the week to July 24th, according to the Office for National Statistics (ONS), 161 fewer than the five-year average of 9,052, PA reports.

This is the sixth week in a row that deaths have been below the five-year average.

Of the deaths registered in the week to July 24th, 217 mentioned COVID-19 on the death certificate – the lowest number of deaths involving COVID-19 since the week ending March 20th, when there was 103 deaths.
What was all that about a "second wave" Boris?
The ONS has published a chart showing, among other things, that the number of people dying from influenza and pneumonia has been below the five-year average (the dotted lines) since mid-April. Could it be that deaths from respiratory failure that would normally be attributed to influenza and pneumonia are being falsely attributed to COVID-19? Dr John Lee warned of that risk in his first article for the Spectator. "It might appear far more of a killer than flu, simply because of the way deaths are recorded," he wrote.
Postcard From Aldeburgh
A reader is just back from a break in the Suffolk seaside town of Aldeburgh. He didn't have a very nice time.
Stayed a couple of days with friends (ex-Londoners) who moved full time to Aldeburgh about four years ago.

On the day I arrived, I strolled down the sea front in search of some smoked or potted fish to take home as the fishermen's huts there have a great offering direct to the public.

Saw a hut with smoked fish and joined the queue. The man ahead of me was asked on the threshold of the hut if he had a mask. When he answered in the negative the fisherman (!) told him to stay on the edge of the door. I turned on my heel and abandoned the quest.

Locals in the town seem to be giving any visitors a wide berth, not to mention the cold shoulder. I heard a lot of grumbling about people coming in and using the beach. No thought for the fact that it is a public space, that the visitors presumably don't live in such open surroundings and need a rest from being locked in.

First local I engaged with – middle aged chap watering his window box – immediately asked if I was visiting for the day…

Apparently, back in March a "Londoner'' visited the newsagent and supposedly infected the newsagent, causing him and his family to shut the shop and self-isolate for two weeks. I have no idea how they knew it was this poor Londoner who infected him. Strikes me as being just as likely that it was a local returning from skiing in Italy.

Lots of locals stepping ostentatiously out into the road at the approach of an "outsider" on the (pretty wide) pavement… all very depressing.

Only mitigation was the lady in a card shop who didn't bat an eyelid when I went in without a face nappy to buy my cards. Couldn't have been pleasanter. But I won't name the shop as she will probably be boycotted!

How has it come to pass that a pleasant seaside town like Aldeburgh now regards itself as a fortress to repel outsiders, rather than welcome them for the trade and money they generate?

I won't be going back in a hurry.
Never Mind Squeezing the Brakes – Boris's Lockdown Strategy is a Car Crash
I wrote a piece for the Telegraph yesterday trying to capture the madness of the last few days.
I've lost count of the number of U-turns the Government has done. First we were told that masks were unnecessary. Now they're mandatory in indoor public spaces. Primary schools were supposed to re-open weeks before the summer holidays. Then they weren't. You are absolutely, positively allowed to go to Spain on your summer holidays – oh no, wait a minute, you're not. It's hardly surprising that even members of the Cabinet are being caught out by last-minute policy shifts.

But in the last 48 hours the Government's handling of the ongoing crisis has reached a new pitch of incoherence. August 1st was supposed to be the day that another raft of restrictions were lifted, with bowling alleys, skating rinks and casinos all allowed to re-open. Live sporting events were due to resume and weddings of up to 30 people would be permitted. It was time to turbo-boost the economy.

But on Friday Boris announced he was going to "squeeze the brake pedal" in response to a "surge" in infections across England, which meant none of these things would happen. Worse, a local lockdown was imposed in Greater Manchester, East Lancashire and parts of West Yorkshire, thanks to a fresh "outbreak" in the northwest. Matt Hancock helpfully unveiled this hodgepodge of new restrictions at 9.16pm on Twitter, less than three hours before they came into force.

So what's the message coming out of Downing Street? That the crisis is far from over and we need to be super-vigilant if we're to avoid a second wave? Apparently not, because the government has stuck to its plan to launch Rishi Sunak's 'Eat Out to Help Out' scheme, with diners in over 72,000 cafes, pubs and restaurants getting 50% off for the month of August.

In addition, the 'shielding guidance', whereby the elderly and the vulnerable were advised to take extra steps to protect themselves, was 'paused' on Saturday. That's encouraging. Virus almost gone, then? Er, no. Less than 24 hours later we learned that Boris is considering extending the 'shielding' policy to everyone over 50.

So the Prime Minister has simultaneously slammed on the brakes, executed a U-turn and pressed the accelerator. No wonder the government appears to be drifting.
I summarised the evidence that infections have not increased, either in England as a whole or in the North West that readers of this site will be familiar with. Unfortunately, most of that didn't make it into the piece – too much detail? – so here's what I wrote.
The Office for National Statistics published its latest infection survey data on Friday, supposedly showing an increase in the number of infected people across England from 0.05 percent of the population to 0.09% if you compare the period June 29th to July 12th with the period July 13th to July 26th. But if you drill down into the data, you discover this is based on just a handful of people.

In the penultimate two-week period, 31,542 people were given a nose and throat swab, of whom 19 tested positive, whereas in the more recent period 28,325 people were tested, of whom 24 were positive. So the alarming "surge" in infections across the whole country amounted to a grand total of five more people testing positive. Never in the field of public policy has so much been owed by so many to so few.

Okay, there was also an uptick in the number of cases in the community over the course of July as revealed by Pillar 2 testing. But according to Carl Heneghan, the Oxford Professor of Evidence-Based Medicine, that's entirely due to the fact that the number of people being tested has ramped up significantly in the past four weeks.

On July 1st, 43,161 Pillar 2 tests were done compared to 78,522 on July 31st, an increase of 82%. If you look at the number of people per 100,000 testing positive as opposed to the raw data, there's no increase.

What about the alarming "outbreak" in the northwest that prompted Matt Hancock to place four-and-a-half million people under virtual house arrest on Thursday evening? That, too, is a figment of the government's imagination, says Prof Heneghan.

In an interview in The Telegraph yesterday, he said the apparent increase in cases in Greater Manchester, East Lancashire and parts of West Yorkshire disappears if you control for: (a) the date the tests were taken rather than when the results came through; and (b) the increase in Pillar 2 testing.
My conclusion – and this will surprise no one – is that Boris doesn't know what he's doing.
It seems the Prime Minister was too busy conjugating Greek and Latin verbs at Eton to pay any attention in maths. When I think of his handling of the coronavirus crisis I picture a child behind the wheel of a racing car. He's overwhelmed by the data constantly popping up on his dashboard, has no idea what any of it means, so just randomly presses different levers and pedals, spins the wheel as fast as he can, and hopes for the best.
Worth reading in full.
Stop Press: For digital subscribers to the Telegraph, the comments below my piece make for entertaining reading. Here's one of the highest-rated:
In company with many I was prepared to give the government the benefit of the doubt. Unfortunately the virus has exposed what many of us suspected. The overeducated career politicians with no business or life experience are just as ineffectual, as the overpaid, over promoted seat polishers in the civil service, NHS and PHE.
How Accurate is the Government's PCR Test?
A reader has posed some good questions about the accuracy of the PCR test the Government is using, and wonders whether the new, much-ballyhooed 90-minute test will be any more reliable.
In your blog of August 2nd you quote ONS data which show there were 19 and 24 positive test results for two concurrent 14-day periods within sample populations of roughly 30,000 each. What surprises me about these results is how can the number of samples testing positive be so low. I am not implying that there should be more positive samples from genuinely infected donors. Rather, I refer to the number of false positives among uninfected donors one would expect from such a test

I saw this quote in an article in yesterday's Daily Mail reporting two 90 minute turnaround tests soon to be deployed:

"The Government has never disclosed how accurate its current [slow turnaround] tests are, but studies have indicated they give the correct diagnosis about 80% of the time"

The test used to determine presence of virus is the RT-PCR test. I have looked long and hard but unsuccessfully for a Government statement on how accurate their tests are. Do you or any of your readers have knowledge of the accuracy of these tests? I have seen others quote 30% for false negatives among those genuinely infected and 1-5% for false positives among those genuinely uninfected. Incidentally, to find just 20 (false) positives in a sample of 30,000 would require a specificity of 99.93%. The RT-PCR is nowhere near that accurate and indicates the numbers quoted by ONS are just noise and as such meaningless.

It would be reprehensible if such inaccurate data were used to justify further lockdowns where positive test numbers are low.
Holidaymakers – Beware False Advertising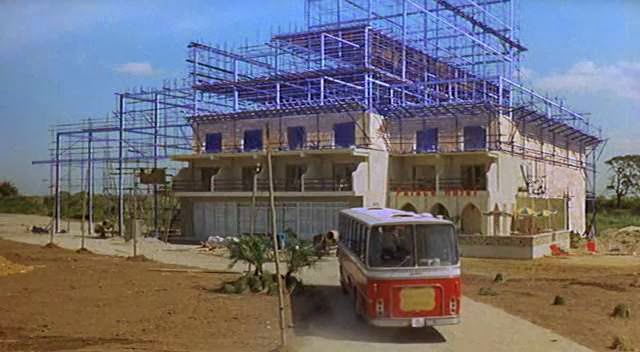 A reader has alerted me to the fact that he wasn't told about the appalling, North Korean-style restrictions being imposed in his Greek resort until after he'd booked the holiday. You have been warned.
Every year my partner and I who happens to be of Portuguese descent travel to her home in the Algarve to see family and friends and enjoy what I've come to know as a wonderful part of the world. This year it won't be feasible due to this air bridge scheme which seems to be a randomly selected group of countries rather than those with the least infections, etc. It's an expensive trip and to be honest neither my partner nor I want to see the Algarve a shadow of what it is every other year we visit.

Therefore, we decided we'd try Greece instead. After some research, it appeared that this is one of the only places without the bed wetting rituals in many other parts of the world, they also happen to have an air bridge.

We booked an all inclusive family resort with multiple bars and restaurants, with baby sitters on site and a children's play area which would give us some respite from our two year old twin boys who have vast amounts of stored energy having been prevented from visiting our local parks, play areas, soft play, etc.

I've since discovered more details which made me wretch. Only one restaurant is open, the kids areas are shut, no babysitters, staff in PPE and forced hand sanitation on entry, among many other ridiculous measures including restricted pool access. I can't even serve myself at the buffet. I consider it abhorrent that a man of 27 with two kids will be charged hard-earned money to go to a resort where I can't even be trusted to serve myself my own dinner, let alone be given free reign of the pool, gym and kids areas. etc. that were all listed in the booking.com advert.

I had hoped for a break from this nonsense but it appears that's not possible and that holidays in 2020 are merely an expensive stay in a hotel.
Diversity Training Horror Story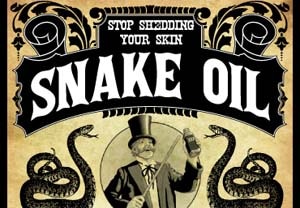 "Diversity training" horror stories have become a thriving genre. But this is the only one I've come across in which the trainer was actually Robin D'Angelo, author of White Fragility and America's leading shill for this snake-oil – the PT Barnum of the $8 billion-a-year "diversity training" industry. You can hear the entire story in this podcast, but here is a summary sent to me by a reader.
Overview of the diversity sensitivity training

* Each training session was 4 hours long, and the program went on for over a year(!).

* All staff members took part, no exceptions, with mandatory attendance.

* The course was led by DiAngelo (who many people seem to assume is black, but is actually white) and a black co-presenter.

* Participants were told by DiAngelo that the more they tried to resist what she was saying, the more it was evidence she was doing the right thing.

* If anything she said made participants feel uncomfortable, that was just proof of their fragility.

* If people denied they were racist, that was simply more proof of their racism.

The net effect was that anything DiAngelo said was, by her own ground rules, unfalsifiable.

* The goal of the training seemed to be to get white people to admit they were racist.

* In terms of helping people of different colour get along better, the training may actually have been counter productive.

The organization the woman worked for

The woman worked at a non-profit theatre company. As such, most of the staff were already progressive liberals who generally believed in racial equality. But the employees were predominantly white and therefore, according to DiAngelo, guilty of systemic racism.

The incident that led to the need for diversity training

The company was rehearsing a play about the African-American experience in New York neighbourhoods. It included several black actors, perhaps a sign in itself the company was already towards the less racist end of the spectrum. At one point, a stagehand who was miked into the backstage sound system wasn't sure what an actor had said. He therefore asked in his headset "Did he just say 'n-word'?", except he actually said the word out loud. This caused much internal turmoil, eventually leading the company to launch the sensitivity training program. As was explained to everyone, whatever the stagehand's intent had been when saying the word didn't matter – apparently it was the moral equivalent of having actually directed the word at someone. The dollar cost of the program is unknown, but presumably wasn't cheap, and presumably a significant burden for a non-profit company.

The moment when the woman being interviewed started to turn on the presenters

The woman being interviewed was a designer and had created a poster for The Odyssey. As part of her research, she found an interlocking geometric pattern on some ancient Greek pottery that she decided to incorporate that into her poster. After about 30,000 copies of the poster were printed, an anonymous co-worker pointed out that the intersections of the pattern, which was continuous, looked like swastikas. There was much internal consultation before it finally made its way up the chain of command to the Executive Director. As it turned out he was Jewish, and he was fine with it.

News of the incident got to DiAngelo, though, who made it the subject of one of her training sessions. At the beginning of the session, she specifically asked participants to refrain from making any comments and just to practice listening. She then went on to describe the incident and called the "Nazi imagery" a great example of sub-conscious racism. The woman who designed the poster knew otherwise, but the rules of the session were such that she wasn't allowed to say anything.

The woman was upset on several levels. For a start, she knew there was no unconscious racism involved since she was just trying to be culturally authentic in her design. And although she wasn't identified as the person who designed the poster (and DiAngelo made a point of saying it wasn't important who did), she felt that most of her co-workers knew it must have been her. The whole thing was therefore very embarrassing without the opportunity to defend herself.

After this, she started to question other aspects of the training as well.

An anecdote from the training

At one point, DiAngelo took a moment to apologize to her co-presenter. Apparently she'd interrupted her earlier, and whenever this is done by a white person to a black person, it's a way of perpetuating racism by reinforcing traditional power relationships. It presumably didn't matter that the two knew each other well, or that interruption is a normal part of human relationships.

In the process, DiAngelo also gave advice on the proper way to apologize to a black person. For example, it should be done unemotionally, otherwise it would place too much of a burden on the black person.
There's a companion podcast in which the pure hokum of White Fragility is laid bare. And in case you missed it, Matt Taibbi took the book apart in this entertainingly furious review.
Answers to Questions About Legality of Remote GP Appointments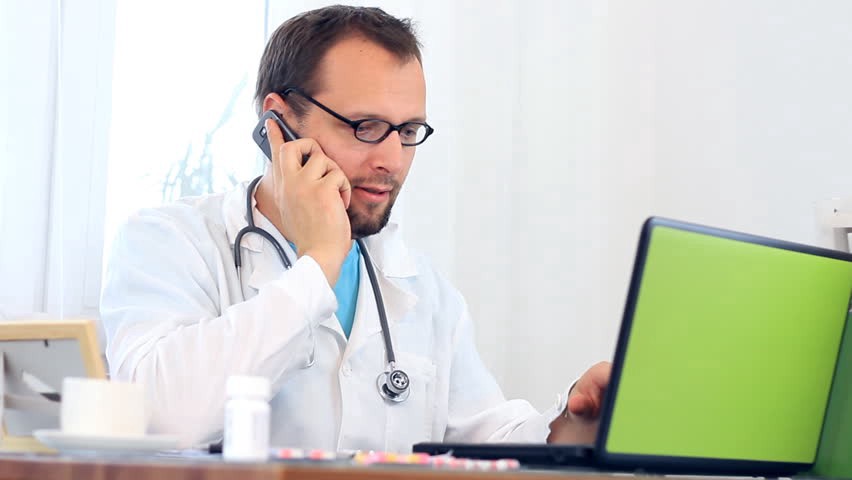 I have received a very thorough, comprehensive answer to the questions posed by a reader yesterday about the legality of her local GP practice refusing to book a face-to-face appointment with her 85 year-old father suffering from memory loss. Probably not what she wanted to hear, I'm afraid.
I'm ex-Dept of Health, 30 years including Head of GP Training, GP access, etc. and had therefore a fair amount to do with GP provision over the years. Retired 2017. Unfortunately, the system probably allows for all this. We did have a detailed GP contract but that was got rid of in 2003 in favour of a much more general arrangement that incidentally handed GPs tons more money for doing much less work. That contract was the one that removed the need for GPs to provide "out-of -hours" care for patients, amongst other things.

By and large the system exists to promote conformity in services. There is still huge variation in both the quality of care and the patient experience. Many practices are very good, especially in the country and small towns: London is generally poorly served and there are a number of very bad practices which perform poorly on all measures.

Your GP is not obliged to offer you an appointment just because you want one. The GP is supposed to give appointments to the practice's patients where there is a clinical necessity. The GP judges what is clinically necessary. In practice these decisions are usually delegated to receptionists working to a script.

Telephone appointments have been in use for years and are often convenient for patients alongside standard face to face appointments. Things such as "opening times" of the practice are not mandated – I can bitterly recall the huge problem it was to get even some practices to open in the early mornings, evenings and weekends so that working commuters could see a GP.

So the question is whether all this shutdown of local primary care services, taken to these extremes, is "reasonable" in current circumstances. The first and most important arbiter will be the local Primary Care group – made up of the local GPs plus a few others, so if they're all doing it there is no possibility they'll criticise themselves. NHS England is next in line and I am assuming that they have sanctioned all this, so they won't cut their own throats. The Department of Health has no longer any real say in what GPs do. Simply put, Hancock can't make it stop or change.

The General Medical Council would be a possibility to look into a specific accusation that a doctor has failed to deliver an adequate standard of care. The GMC has a booklet called "Duties of a Doctor" but this is also non-specific – it talks in terms of principles rather than separate actions. I don't know if the GMC has issued any guidance in the current nonsense amounting to a blanket absolution in advance.

Sorry not to be more helpful. You might find individual variations between GPs saying different things about what happens in different practices – this is perfectly normal. But the short answer is that there isn't a prescribed form of "how a GP practice shall be run" and if they all do it and follow the guidance they will be officially in the clear.
A GP has written to me, saying she believes that refusing to make a face-to-face patient with an 85 year-old man suffering from dementia could be unlawful and suggests complaining to the practice and the GMC:
I am a GP and have been seeing patients face to face throughout this whole time, as has the rest of the practice team. There has been a big shift to dealing with a lot of problems remotely where possible/even preferable for some patients, but there are some situations which can only be dealt with via a face-to-face appointment and the GP is obliged to do this under the contract. Failure to offer this is in my opinion not only grounds to make a formal complaint to the practice but may also warrant a referral to the GMC.
However, one reader did precisely that – complained to the GMC – and got back this rather discouraging response.
The General Medical Council regulates doctors and provides ethical guidance on a range of issues. However, we are not responsible for guidance on personal protective equipment, social distancing or the provision of services – which are managed by the Government. The Department of Health and Social Care would be best placed to answer most of your questions.
Another GP has written to say it isn't the fault of GPs, although the medical profession has the same share of bedwetters as most others. Rather, it's the fault of the ridiculous rules GP practices have been forced to comply with since March.
The problem for General Practice since March 2020 has at its centre the fear engendered by the Government.

GPs were told to do telephone consults at the same time as hospital consultants were instructed only to do telephone consultations. We were told that any contact with a stranger could spread the deadly virus.

To start seeing patients face-to-face we had to follow the guidelines which are policed by the CQC. Here are the guidelines.

The waiting room had to be "COVID-secure, using social distancing, optimal hand hygiene, frequent surface decontamination, ventilation and other measures where appropriate", everyone has to wear a muzzle, etc., etc.

I have between 50 and 60 patient telephone contacts of which I see face-to-face about 15 in the surgery. I would much rather see 36 patients a day in the surgery and have only 15 phone calls.

Some GP surgeries especially those in London have been reluctant to see patients face-to-face; there are as many bedwetters among GPs as any other profession. As regards video consults and patients sending in a picture of their rash I think they can be quite useful. I have seen thousands of rashes in my career and will tell you what it is from a clear photo just as easily as seeing the patient in the surgery.

For the gentleman with dementia he would need a quick consultation with a mini mental test along with a few blood tests. He would then be referred to the Psychiatric Dementia Service. Unfortunately, the Dementia Service, along with the whole of the UK psychiatric service, has been missing in action since March. Psychiatrists are rivalling teachers and podiatrists in their aversion to returning to work.

Anyway Toby give GPs a break as most of us are seeing and examining patients in the surgery. I would love to not wear a face nappy, bin bag, face visor and rubber gloves, but there are Stasi-like martinets enforcing the rules in every surgery.

I think you should aim towards secondary care and ask why hospital consultants are still reluctant to see patients face to face.
One reader has referred the complainant to the Citizen's Advice Bureau:
A good place to start is the NHS Constitution that sets out patients and professional rights and duties. A very useful and informative source that is well explained and tabulated is via Citizens Advice website. I think that you may find most of the info that you require to form a basis of complaint.
Another thinks there's no point in challenging this guidance in the courts, even if remote appointments are unlawful.
Not being a lawyer, I cannot help out as to what the statute books and case law suggest. What I DO know, based on watching how the courts have operated over the past twenty years or so, is that whatever the law says, even if it is crystal clear, judges will hand down the politically correct decision, justifying it with references either to nebulous law such as the Human Rights Act, or previous, highly dubious, legal judgements.
And finally a reader has a suggestion that just might work:
Regarding GPs, I don't have the answers but I do have a suggestion. If everyone who needs a GP just goes straight to A&E (they are apparently quiet anyway) and sees a doctor there, surely the Government will get the message? And a great media story "A&E's Overwhelmed by Patients Wanting to See a GP." Handcock might get the message then.
Round-Up
Theme Tunes Suggested by Readers
Just one today: "Society Is Brainwashed" by Ill Bill.
Small Businesses That Have Re-Opened
A couple of months ago, Lockdown Sceptics launched a searchable directory of open businesses across the UK. The idea is to celebrate those retail and hospitality businesses that have re-opened, as well as help people find out what has opened in their area. But we need your help to build it, so we've created a form you can fill out to tell us about those businesses that have opened near you.
Now that non-essential shops have re-opened – or most of them, anyway – we're now focusing on pubs, bars, clubs and restaurants, as well as other social venues. As of July 4th, many of them have re-opened too, but not all (and some of them are at risk of having to close again). Please visit the page and let us know about those brave folk who are doing their bit to get our country back on its feet – particularly if they're not insisting on face masks! Don't worry if your entries don't show up immediately – we need to approve them once you've entered the data.
Forums Back Up and Running
I enjoy reading all your comments and I'm glad I've created a "safe space" for lockdown sceptics to share their frustrations and keep each other's spirits up. But please don't copy and paste whole articles from papers that are behind paywalls in the comments. I work for some of those papers and if they don't charge for premium content they won't survive.
We have created some Lockdown Sceptics Forums that are now open. Initially, they became a spam magnet so we temporarily closed them. However, we've found a team of people wiling to serve as moderators so the Forums are back up and running. Any problems, email the Lockdown Sceptics webmaster Ian Rons here.
"Mask Exempt" Lanyards
I thought I'd create a new permanent slot down here for people who want to buy (or make) a "Mask Exempt" lanyard/card. You can print out and laminate a fairly standard one for free here and it has the advantage of not explicitly claiming you have a disability. But if you have no qualms about that (or you are disabled), you can buy a lanyard from Amazon saying you do have a disability/medical exemption here (now showing it will arrive between Sept 9th to 18th). The Government has instructions on how to download an official "Mask Exempt" notice to put on your phone here. You can get a "Hidden Disability" tag from eBay here and an "exempt" card that looks like as if it's been issued by the NHS for just £2.79 from Etsy here.
Don't forget to sign the petition on the UK Government's petitions website calling for an end to mandatory face nappies in shops here.
A reader has started a website that contains some useful guidance about how you can claim legal exemption.
Meanwhile, mandatory face nappies have unfairly placed supermarket workers in the firing line, according to the Telegraph.
Shameless Begging Bit
Thanks as always to those of you who made a donation in the past 24 hours to pay for the upkeep of this site. If you feel like donating, however small the sum, please click here. And if you want to flag up any stories or links I should include in future updates, email me here.
And Finally…
This is brilliant. It's a trailer for a new horror movie called Corona Zombies. No need to hold the Oscars next year. We already know which film is going to win Best Picture. (Warning: contains gory imagery some readers may find upsetting.)