The Guardian has splashed with a humdinger of a story today, revealing that Dominic Cummings drove 264 miles from his home in London to stay with his parents in Durham. The police were tipped-off on March 31st after Cummings was spotted in his parents' front garden with his three year-old child by a member of the public and officers "explained to the family the guidelines around self-isolation and reiterated the appropriate advice around essential travel".
The police took no further action, but the Guardian leaves its readers in no doubt what it thinks should happen:
The witness, who did not wish to be named, told the Guardian: "I was really annoyed. I thought it's OK for you to drive all the way up to Durham and escape from London. I sympathise with him wanting to do that, but other people are not allowed to do that. It's one rule for Dominic Cummings and one rule for the rest of us."

Tulip Siddiq MP, the Vice Chair of the Labour party, said of the reports: "If accurate, the Prime Minister's chief adviser appears to have breached the lockdown rules. The Government's guidance was very clear: stay at home and no non-essential travel. The British people do not expect there to be one rule for them and another rule for Dominic Cummings. Number 10 needs to provide a very swift explanation for his actions."

The acting leader of the Liberal Democrats, Ed Davey, tweeted: "If Dominic Cummings has broken the lockdown guidelines he will have to resign. It's as simple as that."

Ian Blackford, the Scottish National party's Westminster leader, said: "Dominic Cummings' position is completely untenable – he must resign or be sacked."

Breaking lockdown rules has been a resigning issue for senior officials.

Prof Neil Ferguson, the epidemiologist whose modelling prompted the lockdown, quit as a member of the Scientific Advisory Group for Emergencies for flouting physical distancing rules when he was visited by his girlfriend.

After he stood aside, senior Tories insisted he had done the right thing.

Hancock said he was "speechless" and added: "I think he took the right decision to resign."
So should Dominic Cummings go? I punched the air when Neil Ferguson was caught with his pants down and promptly slunk off with his tail between his legs. So shouldn't I be screaming for Cummings's head? Or is it one rule for my Tory mates and another for bearded leftists?
My view is that unlike Professor Pantsdown, Cummings had a "reasonable excuse" to be outside his home. Under the guidelines issued by the College of Policing (and reproduced in Appendix 1 of Lockdown Sceptics), one of the reasonable excuses listed is "providing support to vulnerable people", accompanied by the following guidance:
Social visits are not generally a good reason to leave home. However, there may be exceptional circumstances for a person to visit another…
So what were the "exceptional circumstances" in this case? Well, both Cummings and his wife were suffering from COVID-19 at the time and as a result felt unable to care for their three year-old child. That was the "vulnerable person" that required "support", so Cummings drove to his parents' house in Durham and entrusted his toddler to their care while – as far as we know – observing the correct social distancing rules while in their household.
In other words, this isn't a case of one rule for them and another for the rest of us, although Cummings was certainly interpreting those rules quite liberally.
And I don't think I can be accused of sucking up to my Tory mates. If I was willing to turn a blind eye to their faults I wouldn't have started this website…
Coronaphobia Still Grips Nation
Britons do not want to go back into work because they fear the lockdown is being eased too quickly – and they enjoy being at home, according to a depressing poll in today's Mail. Here are some of the key findings:
33% said they were "better off" as a result of the lockdown, compared to 29% who said they were "worse off". In the public sector, this rises to 46% saying "better off" and 23% saying "worse off".
43% said they have enjoyed being stuck at home, with 25% saying they haven't.
53% think the lockdown is being eased "too fast" against 11% who think it's "too slow".
75% think all travellers arriving in the UK should be quarantined for two weeks while 11% think they shouldn't.
60% of parents said they won't be sending their children to school on June 1st and 55% think the teaching unions are right to veto schools reopening compared to 27% who don't.
58% think pubs with outdoor seating should not reopen, while 35% think they should.
Will London be First Out of Lockdown?
This is rumoured to be the big announcement Boris is planning on May 31st, following the news that there've only been 634 cases in the capital over the past fortnight. To lend credence to these reports, Barcelona and Madrid will be easing their lockdowns from Monday, allowing people to meet in groups of up to 10 and travel within their provinces. In addition, bars and restaurants will reopen, provided customers eat and drink outside.
Amusing comment spotted beneath the Times's piece on the forthcoming liberation of the capital:
People of Cornwall, Cumbria and Wales: please do not visit London. We are worried that you will reintroduce infection and overwhelm our health services. You will be welcome to taste the pleasures of urban sophistication when the crisis is past, and we will be pleased to relieve you of your money.
Former Director of Israel's Health Ministry Condemns Covid Hysteria
There's a good interview with Yoram Lass, former Director-General of Israel's Health Ministry, by Fraser Miles in Spiked. He thinks the global reaction to the pandemic, including that of governments, has been fuelled by social media-induced hysteria:
It is the first epidemic in history which is accompanied by another epidemic – the virus of the social networks. These new media have brainwashed entire populations. What you get is fear and anxiety, and an inability to look at real data. And therefore you have all the ingredients for monstrous hysteria.

It is what is known in science as positive feedback or a snowball effect. The government is afraid of its constituents. Therefore, it implements draconian measures. The constituents look at the draconian measures and become even more hysterical. They feed each other and the snowball becomes larger and larger until you reach irrational territory. This is nothing more than a flu epidemic if you care to look at the numbers and the data, but people who are in a state of anxiety are blind. If I were making the decisions, I would try to give people the real numbers. And I would never destroy my country.
Lass is sceptical about the number of deaths being attributed to COVID-19 across the world, pointing out that the most reliable data are the excess death figures published at the end of the year.
The only real number is the total number of deaths – all causes of death, not just coronavirus. If you look at those numbers, you will see that every winter we get what is called an excess death rate. That is, during the winter more people die compared to the average, due to regular, seasonal flu epidemics, which nobody cares about. If you look at the coronavirus wave on a graph, you will see that it looks like a spike. Coronavirus comes very fast, but it also goes away very fast. The influenza wave is shallow as it takes three months to pass, but coronavirus takes one month. If you count the number of people who die in terms of excess mortality – which is the area under the curve – you will see that during the coronavirus season, we have had an excess mortality which is about 15 per cent larger than the epidemic of regular flu in 2017.

Compared to that rise, the draconian measures are of biblical proportions. Hundreds of millions of people are suffering. In developing countries many will die from starvation. In developed countries many will die from unemployment. Unemployment is mortality. More people will die from the measures than from the virus. And the people who die from the measures are the breadwinners. They are younger. Among the people who die from coronavirus, the median age is often higher than the life expectancy of the population. What has been done is not proportionate. But people are afraid. People are brainwashed. They do not listen to the data. And that includes governments.
Needless to say, Lass thinks the lockdowns are a pointless act of self-harm:
Any reasonable expert – that is, anyone but Professor Ferguson from Imperial College who would have locked down everybody when we had swine flu – will tell you that lockdown cannot change the final number of infected people. It can only change the rate of infection. And people argue that by changing the rate of infection and 'flattening the curve', we prevented the collapse of hospitals. I have shown you the costs of lockdown, but this was the argument in favour of it. But look at Sweden. No lockdown and no collapse of hospitals. The argument for the lockdown collapses.
Worth reading in full.
The Covid Bible
A reader has sent me some verses from the "Covid Bible". This one could run and run…
And their number was said to be Five Thousand… until the Authorities dispersed them as it was an illegal gathering under the Corona Virus Legisation.
And the Disciples said, there is a boy here with Five loaves and Two fishes… which caused accusations of Panic Buying as the maximum at the time was two per customer.
And I tell you, Lo, where two or three are gathered together in My name there will… the Police be also, to fine thee for breaking the Lockdown Rules.
Professor Ferguson's Latest Astrological Charts
Neil Ferguson and his team at Imperial College have published a new paper – Report 23 – analysing the likely impact of easing lockdowns in different US states. According to them, the prognosis isn't good:
We predict that increased mobility following relaxation of social distancing will lead to resurgence of transmission, keeping all else constant. We predict that deaths over the next two-month period could exceed current cumulative deaths by greater than two-fold, if the relationship between mobility and transmission remains unchanged.
You'd have thought Team Ferguson would have learnt its lesson by now. Why make apocalyptic predictions, given the high likelihood that they'll turn out to be over-estimates? In the case of this one, we only need wait two months before it's proved wrong. You'd think the bespectacled soothsayers would be a bit more risk averse, given that the general tenor of their advice is to hide under your bed until we have a vaccine.
I asked Alistair Haimes, a data specialist who's written some great number-crunching articles about the crisis, to take a look at the report for Lockdown Sceptics. This was after I'd seen a tweet of his saying: "Just imagine that the Imperial College report is all in Comic Sans and you'll have an idea of the esteem they're held in right now in the UK."
Imperial's latest analysis is mesmerisingly bad, finding interesting new ways to be wrong and misleading. Key questions to ask yourself reading it or its conclusions would be:

1. Why is Imperial still only using deaths to work backwards to past infections and then forward again to future infections (an inherently error-prone method) when we have on-the-ground data like hospital admissions and COVID-19 calls to doctors and hospitals to track the disease's spread? (In the UK, this information is actually the most useful data for 'community' R, as it excludes nosocomial infection: UK's R is currently around 0.6 from this data by the way). Why on earth wouldn't they use whatever current data they can get their hands on rather than using a single, variable lag-indicator?

2. Why is Imperial not differentiating states based on how they have controlled the outbreaks in care homes, given the high percentage of total deaths this represents? New York has 10x the proportion of care home residents dying of COVID-19 as Florida, since NY made the same mistake as the UK, where 1/3rd of deaths are care home residents (and Sweden, where >50% deaths are in care homes or care-at-home), which was to send infected patients back to care homes without first testing them to ensure they're negative. (Both Germany and South Korea got this right, btw.) The 'care home' R would clearly be hugely different as a result, and everyone is now 'on"'this issue, but Imperial's analysis does not account for it.

3. Why does Imperial assume that infection spread is only affected by state-sponsored interventions rather than declining naturally, given that the downward trajectory of R is indistinguishable for a lockdown versus non-lockdown country (see UK v Sweden)? Michael Levitt – Stanford Professor of Structural Biology – pointed out two months ago that transmission is constantly declining whether the disease is managed or not, but Imperial's model implicitly assumes that infections will spring up again when interventions are lifted like an un-squashed sombrero. The 'natural experiment' or 'control' of Free Sweden versus HMP England does not bear this out.

4. Why is Imperial using only antibody levels to sanity-check its results, when it is clearer by the day that large proportions of people are relying on other facets of the immune system (T cell and likely cross-immunity from other coronaviruses) to fight off infection? This would make a massive difference to its calculations of the remaining susceptible population.

5. Why is Imperial still running the model based on Chinese (no comment) parameter inputs for length of illness from over two months ago, when we know so much more about the virus, the disease and its treatment now than we did then?

6. Why is Imperial still using IFR assumptions via shaky historical data from selected countries in Europe, when the CDC has calculated the current actual IFR rate (0.26%) in the US?

I could go on. There is a two-page digression proving (with lovely charts) that mobility is strongly correlated with stay-at-home orders: no shit, Sherlock. The code itself is very short and simple – formatting and presenting the results is more lines of code than the calculation – but it's the old chestnut: garbage in, garbage out.
P.S. A lockdown sceptic on Twitter decided to plug Sweden's numbers into Neil Ferguson's model to see what deaths it would have predicted compared to the reality. We all know how this turns out because I've written about two other versions of this exact same exercise. But here's the graph just for laughs: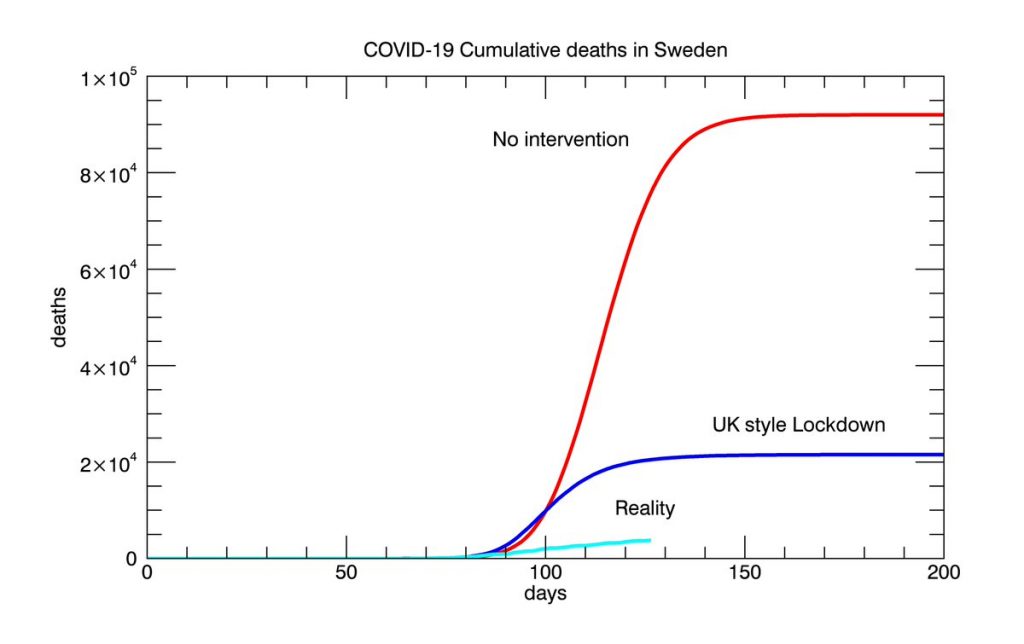 Instant Karma for BP's Looney
A few days ago a reader emailed me with the following gripe:
I am really getting hacked off at the amount of money that is being splashed around as a consequence of this stupid lockdown. Now we learn that the wonderful boys in blue have been getting free petrol, c/o BP's generosity. Do BP's shareholders know this is how BP is misuing their funds I wonder?
He included a link to an article in Police Oracle confirming that from the beginning of April British police have been allowed to fill up their tanks at BP petrol stations completely free of charge.
Yesterday, the same reader emailed me again, only this time he was in a better mood:
Today the CEO of BP (aptly name Bernard Looney) announced this: "BP is halving the number of top managers as the coronavirus pandemic accelerates a strategy shift under the new chief executive to transform the UK energy major into a 'smaller and nimbler' company. The pool of managers will be cut from 250 people to around 120, with many who held leadership positions under former chief Bob Dudley leaving the company in the next few months, a person familiar with the change said. In an email to staff sent on May 14, Bernard Looney said the company was working towards a new operational and leadership structure as it seeks to achieve its ambition to be a net-zero emissions company by 2050."
You can read the story in full on EnergyWorld.com, where it's headlined: 'BP's Looney halves top management roles in energy transition plan.' Someone has a sense of humour…
Did Matt Hancock Inadvertently Reveal London's IFR is 0.32%
At the Downing Street press briefing on Thursday, Matt Hancock announced that "around 17% of people in London… have tested positive for coronavirus antibodies" based on "the results of our antibody surveillance study". Is this the much-touted Porton Down seroprevalence study? He didn't say. He also didn't say how he was defining "London", but if we assume it's the London metropolitan area that's a population of 14,372,596.
Can we calculate the infection fatality rate (IFR) in the capital based on this? I think we can. According to the ONS, 5,654 people died in London hospitals after testing positive for COVID-19 up to the week ending May 8th. The ONS estimates that 75% of Covid deaths in the capital have occurred in hospitals, giving us a total – in and out of hospital – of 7,805.
So let's calculate the IFR:
14,372,596 x 0.17 = 2,443,341
2,443,341 ÷ 7,805 = 313
100 ÷ 313 = 0.32
IFR = 0.32%
Probably an over-estimate, given that we know some people who've been exposed to the virus have it so mildly their bodies don't produce enough antibodies for them to show up on a PCR test. But still three times smaller than the IFR Neil Ferguson plugged into his shonky model.
Stop Press: I put in a call to the Department of Health and Social Care to try and find out a bit more about this data and have been told it comes from Public Health England's seroprevalence study, the results of which are due to be published next week. The 17% estimate comes from studying 974 NHS blood transfusion donors in London between May 1st and 3rd. So a small sample and hardly a representative one. After all, anyone who thinks they have the virus, as well as some who think they've had it, would be unlikely to give blood. Some of you may recall the bonkers prognosis that Professor Anthony Costello gave to the House of Commons Health Select Committee on April 24th, claiming we wouldn't achieve herd immunity until after eight to ten waves of infection, with a death toll exceeding 40,000 in the first wave alone. This prediction was based on a Dutch survey of blood donors which showed that only 3% of them had developed antibodies to the virus. As a reader pointed out at the time:
By definition, a blood donor has no known infections, has not had a recent illness, even a cold or flu, and I presume the blood banks are being particularly careful at present. Even if the tests are done from the initial samples rather than the blood collected (i.e. includes rejected donors), someone who is aware that they had a cough recently would either not have volunteered or been rejected at questionnaire stage before giving a sample.
Children More Likely to be Struck by Lightning Than Die of COVID-19
At yesterday's Downing Street press briefing, Sir Patrick Vallance, the Government's Chief Scientific Advisor, was asked what risk COVID-19 poses to children. He said: "They are very low risk, but not zero risk. And there have been some serious cases in children, of course, but very few compared to adults and older age groups."
Let's unpack what he means by "very few". Up to the the week ending May 8th, according to the ONS, there were 37,375 deaths registered in England and Wales involving the coronavirus and of these two were of children aged 14 or under. There were no such deaths in Scotland, and none in Northern Ireland. So that's two in total aged 14 or under for the whole of the UK. According to Statista, there are 11.91 million children aged 14 and under in the UK. So that means the chances of a child under the age of 15 dying from COVID-19 are one in 5,955,000.
An average of 49 people are injured by lightning in the UK each year and if we assume those strikes are distributed equally across different age cohorts that means about eight children aged 14 or under are struck by lightning each year.
So the chances of a child under the age of 15 being struck by lightning are four times higher than them dying of COVID-19.
Can you say that next time please, Sir Patrick?
Harvesting Deaths
In yesterday's FT, David Spiegelhalter, the Cambridge statistician, told Alphaville's Jemima Kelly he has revised downwards his estimates of the proportion of people dying from COVID-19 who would have died in the coming year anyway, suggesting that figure is between 5 and 15%. The colloquial term for this is "harvesting" – a short-term increase in the mortality rate that then causes a subsequent drop in deaths because some of the most vulnerable people will have died during the earlier spike. Five to 15% is a far smaller estimate than Neil Ferguson's, who previously said that as many as two-thirds of the people who've died from COVID-19 might have died later this year anyway.
Sir David, who is the Winton Professor of the Public Understanding of Risk in the Statistical Laboratory at the University of Cambridge, and was formerly president of the Royal Statistical Society, said his reduced estimate was partly based on research carried out by University College London and published in the Lancet, showing that even among the over-85s with at least three comorbidities, we would still only expect 1 in 4 to die in the next year without coronavirus.
But evidence that at least some "harvesting" is taking place was provided by last Tuesday's ONS data which shows that in Week 19 of this year the total number of deaths in hospitals in England and Wales was below the five-year average for all-mortality deaths in Week 19 – 114 lower, to be precise. It will be interesting to see whether that was a one-off or the beginning of a trend.
The Reality of Lock Down for One 99 Year-Old
Lockdown sceptics like me are often told we are "heartless" for wanting to "sacrifice" the elderly for the economy. Worth pointing out, then, that for many elderly people the miseries of being kept in quarantine, unable to see their families, are so acute they would prefer to take their chances. Here's the story of one reader's 99 year-old mother-in-law:
On 21 March my 99-year-old mother-in-law fell at her care home in Lincolnshire and cut herself so badly she had to be rushed into Peterborough Hospital. Since I and my wife had only returned home that morning from Australia after an abruptly curtailed trip, this was fairly distressing for all since we could not visit her. She was to remain there for 15 days largely because thanks to the habit of NHS regions of offering different treatments, Lincolnshire could not deal with the type of dressing used in Peterborough. On 31 March this was finally sorted out, my wife having had to ring almost daily to barrack staff in Peterborough and Lincolnshire.

So, she was discharged. Incredibly, even at this date the proposition was that this elderly lady be sent back to her care home in an ordinary taxi, with all the attendant risks. Staggered at this, we stepped in and collected her ourselves. I need scarcely mention that she was not tested for COVID-19 at the hospital. She lives in a detached garden apartment so does not need to come in contact with any other residents.

As it happens, she's fine and there were and still are zero cases of the virus at her care home, a place which is incidentally so well organised they have plenty of stocks of PPE. But let's just look at what the lockdown means for my mother-in-law. Her husband died three years ago. Two of her three children are dead, many years ago. Almost all her friends and relatives are long dead. The only person she has left is my wife, our children and her great-grandchildren, none of whom she is allowed to have visit her. Since some of them live abroad the new quarantine rules will ensure any chance of seeing them again is being pushed back further and further.

Handicapped by macular degeneration she can hardly see anything and her hearing is only just acceptable thanks to a number of electronic devices that enable her to listen to the radio and TV.
She has no dementia and is utterly appalled at watching her country being reduced to economic ruin for the sake of people like herself. She is crippled with acute back ache that confines her to bed most days. The doctor is not allowed to visit her. Nor of course can she go to the dentist or get her hair cut.

This is the reality for one very elderly person who never stops telling us she has had enough and wants to go. The lockdown has denied her not only any remaining joy in her life but even some amelioration of her physical discomfort. She is in despair for the future of her descendants of whom she is immensely proud. The care home staff do their very best but nothing can compensate for what has happened.

I'm not going to pass judgement here myself on the lockdown. But when I hear people like Matt Hancock or Priti Patel say they understand how tough it must be, I know they really don't have the slightest idea.
Queen Sacks Boris, Takes Back Control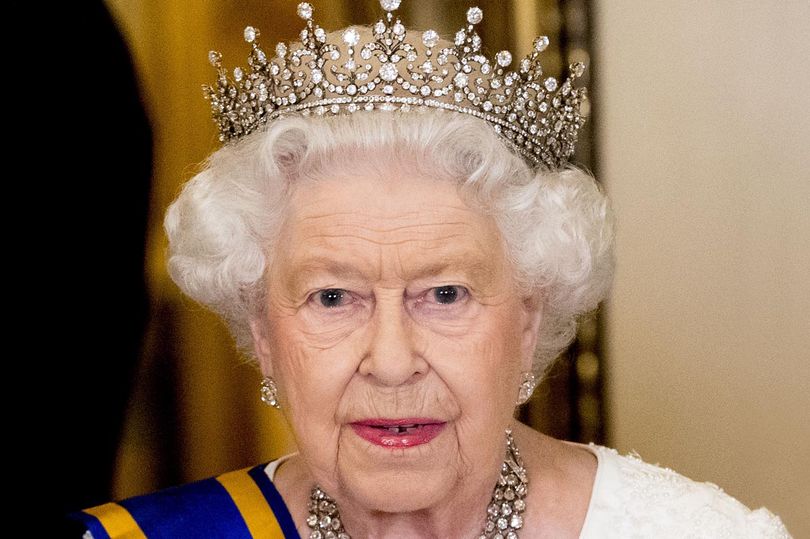 Has one particular 94 year-old finally had enough? Excellent post in the comment thread beneath yesterdays update from "Annie". It begins:
Last night I dreamed a dream.

The Queen was scheduled to make a live broadcast to the nation. She appeared as usual, poised and serene. But suddenly she sat bolt upright, hurled a brick through the autocue, fixed the cameras with a steely glare, and began:

People of Britain, I know you are watching me without respect or full attention, sloppily dressed and probably eating junk food. I will give you just five minutes to take off your nappies, assume decent clothes, smarten yourselves up and return to hear my announcement.

[Five minutes later.]

In view of the lamentable condition of this country, I have decided to resume my proper place as an active head of state. I have dismissed the present Cabinet and am in process of selecting a new set of ministers equipped with brains and backbones. Dr David Starkey is to be the new Prime Minister, and Lord Jonathan Sumption will be Lord Chancellor. We are currently looking for a Chancellor who can add up and knows that there is no such thing as a magic money tree. We will let you know when and if we find one. Leading my new team, I shall restore this country from the shambles it has become.

For a thousand years, the best of the people of these islands have striven – not always successfully, and never unanimously, but unceasingly – to construct a system which is built on justice and individual freedom. But to maintain justice requires courage, and individual freedom requires individual responsibility. People of Britain! In a few short weeks, cowed and subjugated by panicking bullies who use fear and lies as their weapons, you have cast away the labours of a thousand years. You have ceased to care for justice, you have surrendered your freedom, and you have shrugged off your responsibilities. Everything that is worth having in Britain has been destroyed by the so-called lockdown. Without protest, without resistance, you have allowed your country to be turned into a vast concentration camp, where you are at the mercy of self-styled leaders who know neither leadership nor mercy.
There's a good deal more in the same vein. Read the rest of it here.
Famous Companies That Have Gone Bust (So Far)
After hearing the news that Hertz has filed for bankruptcy I thought I'd start a new section in which I list those famous companies in Britain and the US that have gone bust as a result of lockdown lunacy. Here is a provisional list, but it will grow given that half of Britain's high street chains are expected to be in administration by August:
In the UK:
Debenhams
Carphone Warehouse
Oasis
Warehouse
Carluccios
Cath Kidson
Lombok
Brighthouse
In the US:
Hertz
Dean & Deluca
Gold's Gym
JC Penney
J Crew
Neiman Marcus
Pier 1
Round-Up
And on to the round-up of all the stories I've noticed, or which have been been brought to my attention, in the last 24 hours:
Theme Tune Suggestions
Some more suggestions for theme songs from readers: "I Am the Law" by Spandau Ballet the Human League, "Cancer" by Joe Jackson, "You're Not Very Well" by the Charlatans, "Patience" by Guns n' Roses and "My Sweet Lord" by George Harrison (for Lord Sumption).
Small Businesses That Have Reopened
Last week, Lockdown Sceptics launched a searchable directory of open businesses across the UK. The idea is to celebrate those retail and hospitality businesses that have reopened, as well as help people find out what has opened in their area. But we need your help to build it, so we've created a form you can fill out to tell us about those businesses that have opened near you. Please visit the page and let us know about those brave folk who are doing their bit to get our country back on its feet.
Shameless Begging Bit
Thanks as always to those of you who made a donation in the last 24 hours to pay for the upkeep of this site. It still takes me about nine hours a day, what with doing these updates, moderating your comments and commissioning original material. And my journalist helpers have gone! If you feel like donating, please click here. And if you want to flag up any stories or links I should include in tomorrow's update, email me here.
And Finally…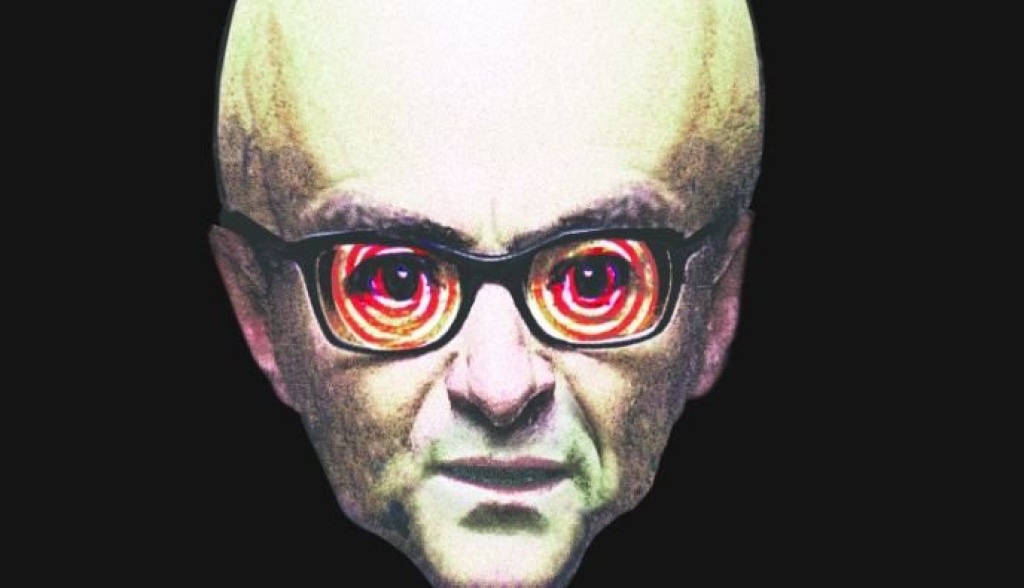 If you want to visit your elderly parents this weekend and are worried about being stopped by the police, just wear this Halloween mask. You should get away with a slap on the wrist.