The Guardian leads this morning with the latest woes over the NHS's contact-tracing app. The message about there being a second version of the app may have got lost in the post on its way to the Ethics Advisory Board (see yesterday's daily update), but it made it to the Kent-based recruiters tasked with hiring 18,000 trackers and tracers. According to the Guardian, applicants have started to receive the following response:
Thank you for your online application for this role. Unfortunately earlier today the roles were put on hold. This is due to a delay in the launch of the "Track and Trace'"app itself while the Government considers an alternative app.
Assuming the alternative app is the one commissioned for £3.8m from Zulke based on the Apple-Google decentralised approach, this consequence was foreseeable. A centralised approach relies on an army of operators; a decentralised one doesn't. Does this mean the track-and-tracers hired in England so far will have to be furloughed? Scotland's Sunday Mail attacked the Scottish Government yesterday for not having hired a single tracer, but that may turn out to be prudent in retrospect. (A stopped clock, etc.) The latest news is that the roll out of the app is going to be delayed until June. The one straw Matt Hancock can clutch at is that the UK Government is not alone in making a complete hash of this. According to Politico, plenty of other European government are struggling with contact-tracing technology. Why didn't they all just adopt the Apple-Google approach in the first place?
Can the High Street Recover?
The Daily Mail leads with a classic vox pop by Harry Wallop in Southwold, a Suffolk coastal town which is a cipher for small towns across the country. Harry has spoken to various shopkeepers in its once-thriving, now-deserted High Street, to find out how they're faring. The answers, while unsurprising, are distressing: many shops shut, with turnover down in those still open by up to 90%, and all of them facing huge bills for everything from rent to Perspex screens.
In Southwold, for all its independents, there are 12 empty stores, with many clothes shops and gift shops closing over the past year.

Those surviving still have to pay rent to landlords, even during the lockdown.

Many fear that when they are allowed to reopen, social-distancing restrictions will be so severe it will be impossible to make enough money to pay their bills.
And shopping centres are unlikely to fare much better. See this depressing footage from a shopping centre in Sydney posted on YouTube this morning. Is this what Westfield's going to look like?
No Regional Variation
The Mail also reports business minister Alok Sharma's comments from last night's Downing Street briefing to the effect that the Government will not adapt the coronavirus lockdown regionally, despite the 'R' rate varying widely in different parts of the UK. This appears to confirm what many think, that the Government believes the public is too stupid to cope with more nuanced guidance.
No More Holidays in the Sun
The Times says that overseas holidays are likely to be banned this year, with Brits returning from foreign climes being forced into a 14-day self-quarantine which will make leaving the country impractical (and destroy much of what's left of the country's travel industry).
There had been a glimmer of hope for Francophiles after Boris suggested that those arriving via the Channel Tunnel or on cross-Channel ferries might be exempt, following a phone call with Macron. But the Times reports that ministers will meet today "to agree what one called 'a very tight set of exemptions'", while a Whitehall source says that number of possible exemptions has "been considerably scaled back" on "the advice of the Government's scientific advisers".
Lorry drivers are expected to be exempt from the rules, which does at least allow for the possibility of families from Milton Keynes being smuggled back into the country alongside those from Mogadishu and Mosul. In addition, the paper says "scientists researching coronavirus may also be exempt". Does that include social scientists "researching" the impact of the virus on Italian and Spanish coastal towns? I studied economics at university…
Online, the Times reports the comments of Ryanair chief executive Michael O'Leary on the Today programme this morning that the 14-day quarantine policy is "idiotic" and "un-implementable". O'Leary predicts that any such plan will be "dropped within weeks" because people will refuse to abide by it. The Telegraph and the Express also cover O'Leary's remarks.
Meanwhile, Wales Online says package holidays will cost at least twice as much post-pandemic. Time to invest in a holiday let in Cornwall…
Six Million Fear Losing Their Jobs
In other news, the Guardian reports that six million people fear losing their jobs:
A survey finds 60% of workers are at most three months away from rent or mortgage default.

As many as 6 million people in Britain fear losing their job within six months as the coronavirus outbreak causes the biggest economic shock in living memory, a study has warned.

With much of business and social life at a standstill despite gradual steps to reopen the economy, the Centre for Labour and Social Studies (Class) said workers feared the coronavirus recession would be worse than the 2008 financial crash.

As many as one in five people in a survey of 2,000 workers by Survation for the left-wing thinktank said they were worried about losing their jobs, despite Government efforts to cushion the blow using its wage subsidy scheme.
Academy Bosses Back Schools Reopening
There's a letter in the Times this morning from the chiefs of 22 academy chains backing the Government's plans to reopen schools. Together, these chains teach about a third of a million children. In the letter, they say the impact of schools remaining closed will be calamitous and irreparable, particularly for poorer pupils.
Michael Gove, the former Education Secretary, has told teachers to end their opposition to schools in England reopening more widely in a fortnight. He told them to "look to your responsibilities" and said that if teachers really cared about children they would want them to be in schools, because "teaching is a mission and a vocation".
The Guardian reports on a new survey showing that keeping poor children off school damages their education.
Keeping schools closed to tackle the coronavirus pandemic is almost certain to increase educational inequalities between children from the richest and poorest families, according to a study, as debate intensifies over the Government's push to reopen schools in England.

Survey data from more than 4,000 families in England analysed by the Institute for Fiscal Studies found that by the end of this month, children in better-off families will have received a week and half more home learning than children in the poorest households during the closures.
Pity that until now the paper has done its best to give the impression that asking teachers to do what nurses, checkout staff and posties have done all along – i.e. go to work – is tantamount to genocide.
The Telegraph has a summary of a new report by Australia's National Centre for Immunisation Research and Surveillance which concludes that the risk of coronavirus spreading in schools is "extremely low":
Speaking to the Telegraph yesterday, a senior member of the SAGE sub-committee on schools… described it as a "very useful and interesting piece of research".

[It] was conducted by Australia's National Centre for Immunisation Research and Surveillance. It was cited by the country's officials when they announced that children should return to the classroom and found schools had a "very limited" role in transmission of the virus.

The scientists found that across 15 schools in New South Wales, 10 secondary and five primary, 18 people – nine teachers and nine students – had confirmed coronavirus.

Of the 735 students and 128 staff who were in close contact with the virus carriers, only one secondary school pupil caught it from another student and one primary school pupil caught it from a teacher.

The authors said their findings "do suggest that spread of COVID-19 within NSW schools has been very limited" and transmission "appears considerably less than seen for other respiratory viruses, such as influenza".

They concluded that the data "suggest that children are not the primary drivers of COVID-19 spread in schools or in the community. This is consistent with data from international studies showing low rates of disease in children and suggesting limited spread among children and from children to adults."
The Sun has a strong leader saying its time for children to return to the classroom:
Militant unions telling teachers they should refuse to go back to work must also urgently rethink their stance.

Reopening schools is obviously essential if we are to prevent the poorest and most vulnerable children falling behind — new research reveals that better-off children are spending a whopping 30 per cent more time each day on education than those from poorer homes.

But as parents can only go back to work once their kids are in class, it's also the only way to kickstart the economy.
The Telegraph has a report on what it says are the "first images" to emerge of what life will be like for British children in primary schools. Turns out, this is exactly – and I mean exactly – the same story that I ran on Lockdown Sceptics last week about the now-deleted Facebook post complaining about the new rules in place at Holywell Village First School in Northumberland. I always credit other journalists on this site. Be nice if they reciprocated occasionally.
"Fake News" More Accurate Than "Real" News?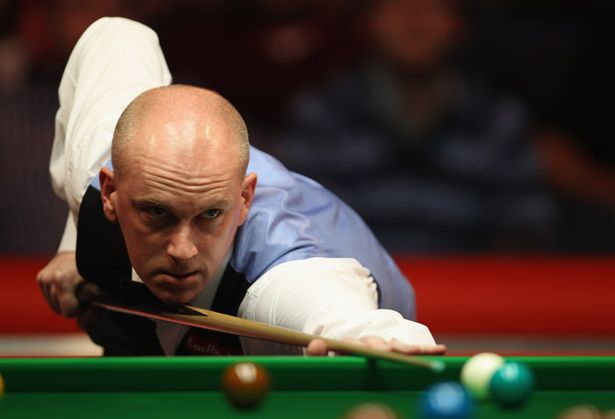 People who dare to tell the truth about the Government's massive over-reaction to the pandemic, and challenge the propaganda being pumped out daily to justify it, are so often accused of spreading "fake news" and "misinformation" that I'm tempted to create a page on the right-hand side called "Fake News", but with the word "Fake" crossed out and replaced with the word "Real". In this regard, it's worth reading Omar Kahn's Medium post about the hysterical coverage of the crisis in the New York Times and the Washington Post.
The latest truth-teller to be accused of hawking "conspiracy theories" is the Snooker champion Peter Ebdon. In an interview with BBC Five Live on Saturday, he dared to suggest that self-isolating might be damaging to people's psychological health: "Is social distancing harmful? Yes, it probably is. People need touch, need to shake hands.". He also said he thought people might be better off in the long run if they focused on building up herd immunity. "They need to build up their immunity," he said. Finally, he said the British authorities have been using tried-and-tested psychological techniques to try and get us to observe official guidance. "There's an awful lot of brainwashing going on at the moment," he said. "We're facing the greatest psychological operation in history."
All sounds pretty reasonable to me, but not to the Independent. The headline in today's paper reads: 'Former snooker champion promotes coronavirus conspiracy theory during BBC interview.' The story begins: "Peter Ebdon has used a BBC interview to a promote a conspiracy theory around the coronavirus pandemic. The former world snooker champion believes that the Government's social distancing guidelines are harmful."
I wonder who else the Independent is going to accuse of promoting "coronavirus conspiracy theories"? The Royal College of Psychiatrists? On Saturday, it warned that psychiatrists are in danger of being overwhelmed by "a tsunami of mental illness". By way of confirmation, the BBC reports that over half a million people have accessed online training courses that aim to prevent suicide in the last three weeks alone.
Actually, we don't need to speculate about who else the Independent is going to accuse of this thought crime because it lists Ebdon's co-defendants further down in the piece: "Ebdon is not the first sportsman to come out publicly with conspiracy theories relating to the pandemic. Former Arsenal and England defender Sol Campbell earlier this month claimed that the virus was man-made…"
Note to Ben Burrorws, the journalist who's written this article: another person guilty of promoting the "conspiracy theory" that SARS-CoV-2 originated in a lab and couldn't have evolved naturally is Dr Luc Montagnier, joint winner of the 2008 Nobel Prize for Medicine.
Why Do Lockdown Zealots Behave Like Members of a Cult?
Interesting link in the comments beneath yesterday's Latest News. It was to a blog post by Hugh Willbourn, longtime collaborator of Paul McKenna. He poses an interesting question, which is why vast swathes of the population, not just here but across the world, continue to believe the worst about coronavirus in spite of the now overwhelming evidence that it will end up killing about the same amount of people as a bad bout of seasonal flu? As he puts it:
In spite of the evidence that COVID-19, whilst tragically fatal for too many, is not the decimating plague that was predicted, governments and populations around the world continue to behave as though it is a plague on a par with the Black Death.
His theory is that those who've got hold of this idea, and adjusted their behaviour accordingly, have essentially joined a cult – the Covid cult – and the mounting evidence that their beliefs are mistaken has prompted them to double-down on those beliefs rather than abandon them.
That may sound like an odd reaction, but in fact it's typical of doomsday cult members throughout history. Willbourn cites the work of Leon Festinger, a mid-century social psychologist, who joined a UFO cult in 1954 in an attempt to understand what drove its members. These cultists believed a wave of catastrophic earthquakes and floods were about to engulf the US, but they would be saved by the "Guardians" who would whisk them to safety in flying saucers. To Festinger's amazement, when the appointed hour came and went and no earthquakes or floods occurred, his fellow cultists become more convinced that they were right, not less.
Festinger wrote a book called When Prophecy Fails in which he hypothesises that the reason doomsday cultists always double down on their beliefs after they've been shown to be nonsense is to avoid the pain of admitting they were wrong and all their sacrifices were for nothing. He sets out five conditions that have to be present for this extreme form of cognitive dissonance to occur:
There must be conviction
There must be commitment to this conviction
The conviction must be amenable to unequivocal disconfirmation
Such unequivocal disconfirmation must occur
Social support must be available subsequent to the disconfirmation
Is this starting to sound familiar? As Willbourn points out, the sequence that Festinger wrote about more than 50 years ago is eerily reminiscent of what's happening today: an apocalyptic prophecy was delivered from on high ("the science"), those who believed it radically altered their behaviour, the prophecy turned out not to be true, but instead of abandoning their doom-mongering the believers have become even more fervent, attacking anyone who points out the gap between fantasy and reality as dangerous heretics ("fake news", "misinformation", "conspiracy theories", etc).
The difference, of course, is that Festinger's UFO cult had a few dozen members, whereas the Covid cult seems to have infected half the world. If Festinger's right, the bad news is we won't be able to persuade people to stop social distancing if we prove that the danger posed by COVID-19 has been dramatically overstated. On the contrary, people's opposition to returning to normal will intensify rather than diminish as the evidence mounts they were wrong.
You can already see this in the reaction of parents reluctant to send their kids back to school when you point out that the chances of a child aged 14 and under dying from COVID-19 are 5.3 million-to-one. Far from being reassured, they just become hostile and suspicious. It's like the opposite of red-pilling someone: they're even less likely to send their child to school once you've given them the facts. The solution may well be to give the entire population of the UK a magic potion that persuades them they're now protected from this killer virus. Which is exactly what Alok Sharma announced yesterday at the Downing Street press briefing: plans are in place to roll out a COVID-19 vaccine to 30 million people by September if trials are successful.
When Prophecy Fails is available on Kindle for just 99p. Worth checking out for people trying to figure out how we ended up in this predicament.
And while we're on the subject of mass hysteria, Guy de la Bédoyère, long-standing contributor to this site, has written an excellent essay called 'Climbing Out of the Lobster Pot' about the psychological trap our Government has led us into. Well worth a read.
A Critical Care Nurse Writes…
A reader passed on a gripe from a critical care nurse at a large NHS hospital in the East of England. She's none too happy about the staff who've been redeployed to work in critical care at their own request:
This week's work has been very hard. Wearing full PPE makes me overheat, the visors are cloudy and mine is constantly steamed up. Then staff are arguing. Some nurses, Health Care Assistants and Operating Department Practitioners redeployed to critical care at their own request are complaining the work is too hard; they don't like being told what to do by a critical care sister. They go on about us being heroes. Makes me so cross, let's just get on with our jobs, I am doing mainly what I have been doing for years. We often risk catching some horrible illness, we just get on with it, taking the best precautions we can. These new prima donnas need to get a grip.
A Banker Writes…
A banker has been in touch, having waded through the minutes of the Strategic Advisory Group for Emergencies (SAGE) meetings. According to him, they prove that COVID-19 is a nosocomial disease, which has long been a suspicion of his:
I am sure you are all over this but it is an absolute treasure trove if you can be bothered to go through it.

But my particular hobby horse is nailed in minutes of meeting 18, items 6 and 7. Basically, it admits that they knew, by March 20th, that the majority of new ICU cases were coming from within the hospitals themselves, from in-patients being infected by medical staff and other patients. They were not coming from outside.

This is almost entirely a nosocomial disease. Nearly all the deaths have arisen from infections passed around in hospitals and care homes; almost none in the general community. All they had to do was protect hospital in-patients and care home inmates and we wouldn't have had an epidemic. Probably why there are virtually no deaths in Africa and definitely the reason for so few deaths in Japan – they protect their elderly.

Bluntly, this is an almighty fuck-up by PHE and NHS: they allowed the virus to get into hospitals early doors and then panicked and made the situation even worse by sending a whole load of infected patients into care homes. 80-90% of deaths are going to turn out to be people who were already in a hospital or care home, but it is being covered up because NHS/PHE don't want to admit that they actually caused the problem. They have killed a lot of people.

This is the answer; it explains everything. It explains the different death tolls between countries; it explains why countries with high death tolls have so many who had pre-existing conditions; it explains why there is so little correlation between lock-downs and death tolls; it explains differing fatality rates; it explains Sweden and Germany; it explains why the outbreaks die out relatively quickly regardless. In the general community, like MRSA, it is pretty harmless, but if you get it into hospitals and medical facilities it runs riot and kills people. Did we learn nothing from Florence Nightingale?

What do you do with a disease that only kills really old and ill people? Keep it out of hospitals and care homes…

We have all been imprisoned for no reason at all.

You will also like all the stuff about intentionally frightening us all to ensure compliance. Sick-making.
I've had a brief look myself and the minutes he's referring to aren't quite the smoking gun he imagines. Items six and seven in the minutes of meeting 18 read as follows:
The current doubling time may higher than expected in the longer term, if there is appreciable nosocomial transmission resulting in high prevalence in health care workers and a greater risk of transmission to vulnerable patients.
If the current ICU demand is being driven largely by nosocomial transmission and increased transmission to vulnerable patients and this process is separate from transmission in the general population then it will not be influenced in the short-term by current measures.
It sounds like the boffins on SAGE were discussing the possibility that COVID-19 is "driven largely be nosocomial transmission" rather than stating it as a bald fact. Nonetheless, if that does become the settled consensus about how the virus is passed on – and everything we're discovering about transmission is trending in that direction – my banker friend is right about the authorities' response being "an almighty fuck up". And questions will need to be asked about why this possibility was considered, and apparently rejected, by SAGE.
Incidentally, I wonder if my friend has seen this piece in the Guardian? It says that more than 20% of those patients diagnosed with COVID-19 in hospitals contracted the disease while in hospital being treated for another illness.
Why Have There Been So Many Deaths in Care Homes?
In light of the fact that COVID-19 is almost certainly a predominantly nosocomial disease, I've created a new page on the right-hand menu called 'Why Have There Been So Many Deaths in Care Homes?' I've had help with this from "Wilfred Thomas", the pseudonymous academic who wrote 'COVID-19 and the Infantilisation of Dissent' and 'The Hyper-Rationality of Crowds: COVID-19 and the Cult of Anxiety'. Please add your comments underneath and suggest links we should flag up at the foot of the page.
How Did We Respond to Previous Pandemics?
A reader has sent me such an interesting bit of historical research he's done on earlier pandemics I'm going to start a new page on the right-hand side entitled 'How Did We Respond to Previous Pandemics?'
I've already written about the fact that the influenza pandemic of 1968-70 was more deadly than the current pandemic, but didn't cause any country to start quarantining entire populations and this reader has dug up some interesting facts about it.
For instance, 80,000 people in the UK died from what was known as "Honk Kong Flu". As a percentage of the UK population back then (55 million), that's the equivalent of 97,000 in today's money. And it was a big story at the time – see this Pathé News report. But we didn't lock people up in the homes or mothball our economy and, as a result, there was no hit to GDP. Whole year growth for 1969 was 1.9%; for 1970 it was 2.7%. More info on this and other pandemics coming soon.
There's a good article on the blog of the American Institute for Economic Research about how the policy of locking down entire populations in response to a pandemic was first floated in 2006 as a possible response to bird flu. It was rejected then, but resurfaced four years later in a "second wave" of terrible policy responses.
Round-Up
And on to the round-up of all the stories I've noticed, or which have been been brought to my attention, in the last 24 hours:
Small Businesses That Have Reopened
Last Monday, Lockdown Sceptics launched a searchable directory of open businesses across the UK. The idea is to celebrate those retail and hospitality businesses that have reopened, as well as help people find out what has opened in their area. But we need your help to build it, so we've created a form you can fill out to tell us about those businesses that have reopened near you. Please visit the page and let us know about those brave folk who are doing their bit to get our country back on its feet. We're up to 455 now. Keep 'em coming.
Shameless Begging Bit
Thanks as always to those of you who made a donation in the last 24 hours to pay for the upkeep of this site. I've now got two journalists helping out and I'd like to pay them something, so if you feel like donating please click here. And if you want to flag up any stories or links I should include in tomorrow's update, email me here.
And Finally…
I love getting emails from lefties who say they share my lockdown scepticism and can't believe what a bunch of bed-wetters their fellow travellers are. But this is my favourite so far:
Just to say I've been a lifelong member of the Marxist revolutionary left and would definitely be on the other side of the barricades from Toby Young (except on Brexit). However, I will be making a donation to Lockdown Sceptics because it is a beacon of sanity in a sea of hysteria. I've just finished writing a piece against lockdown, which is even worse where I am (Scotland), and it will hopefully be published next week in a small scale online magazine.
Keep me posted, Comrade. I will link to your article on this site.