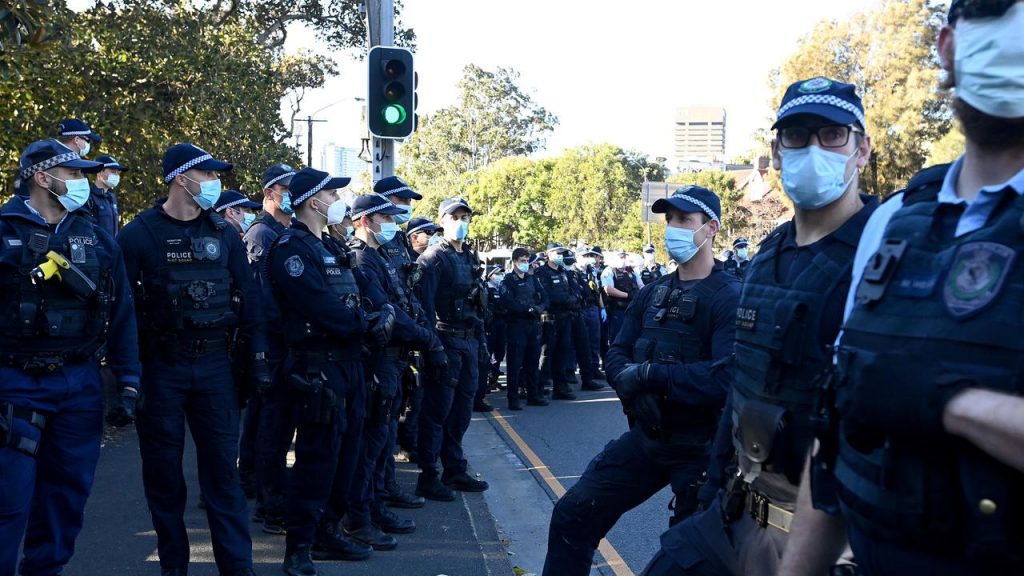 Steve Waterson, the Commercial Editor of the Australian, has kindly given us permission to reprint his latest column. It's another jeremiad against Australia's staggeringly incompetent ruling class, as they frantically try and spin their mismanagement of the coronavirus crisis as a mature, statesmanlike response. Meanwhile, the regulations that ordinary Australians have to cope with grow ever more ridiculous. Sit down to drink, but stand up near a park bench; exercise, but don't rest; go shopping but don't browse; under no circumstances talk to anyone you know, despite the masks that afford magic protection from nanometre Covid dust… "The list is a never-ending carousel of hilarity," says Waterson.
Well, that was worth waiting for. Finally a tiny glimpse of the modelling that has underpinned government decision-making on our Covid response, and very convincing it is too. And unbelievably, literally unbelievably, precise.
Let's not go through the various conditional predictions of the virus's impact, especially the "worst-case" scenario, which happily generates a number far short of "everybody dies", which I would regard as the worst case.
Instead here's what the Doherty Institute says could happen if we suffered a six-month uncontrolled outbreak with only 60% of the population vaccinated: there would be 737,971 infections and 5,294 deaths. Note the super-scientific accuracy: not 737,970 or 737,972 infections; why, that would just be sloppy guesswork.
I'm teasing, of course (it's one of the few pleasures not yet forbidden in these joyless times), and have no doubt the statisticians are doing their very best with the data; so let's assume they're correct that almost three-quarters of a million would be infected, of whom 5,000 would die.
Many of us in the anti-lockdown corner are asked how many lives we would sacrifice to see the country open up again, our accusers triumphantly certain there is no decent answer because, as the NSW Premier told us in May, "no death is acceptable".
She and her interstate counterparts would rather smash our lives and livelihoods in pursuit of their ridiculous, hubristic ambition.
If a foreign power were causing damage on this scale we would regard it as an act of war, when deaths in defence of the country would become acceptable again.
Perhaps we should bite the bullet and say 5,000 predominantly old people taken prematurely is a sad but tolerable price to pay for the restoration of our freedoms and the repair of our society – as long as it's not my precious grandparents. Oh wait, mine have already died of old age, like all my ancestors since humans first wandered out of the African Rift Valley. It happens a lot, I understand. And by the way, those 5,000 projected deaths assume we could find no other way of protecting the vulnerable, which is hard to believe.
Is This a Dystopian Satire? No, it's Daily Life Down UnderRead More