In the latest Twitter Files, Alex Berenson reveals that Pfizer board member and former FDA head Scott Gottlieb used his influence to pressure Twitter to flag a tweet that cast doubt on the efficacy of the COVID-19 vaccines. DailyMail.Com has more.
Documents leaked to controversial reporter Alex Berenson allege that Dr. Scott Gottlieb leaned on the social media company to obscure a relatively innocuous post that cast doubt about the Pfizer vaccine's effectiveness and suggested natural immunity was more effective.

The tweet – made by a former Government health official – was subsequently slapped with a 'Misleading' label, despite the debate around immunity still dividing scientists to this day. …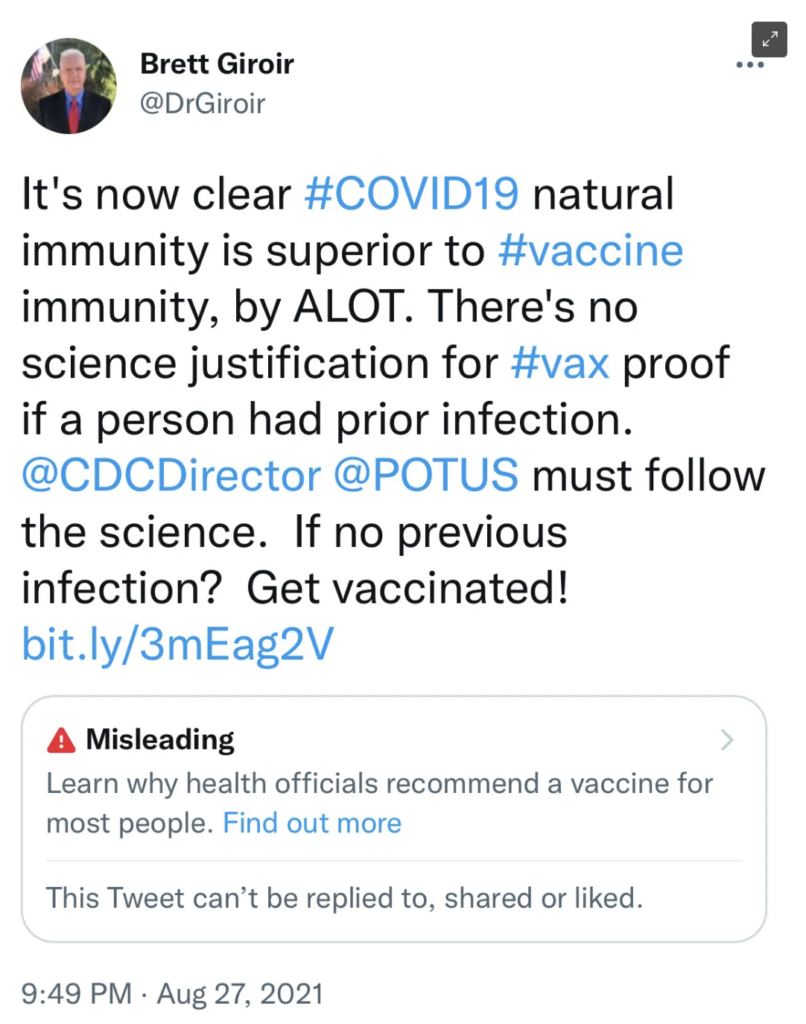 Documents show that on August 27th 2021, Dr. Gottlieb emailed Todd O'Boyle, a top lobbyist in Twitter's Washington office, after seeing a tweet disparaging the Covid vaccines.

The tweet was posted by Dr. Brett Giroir, another government health official under the Trump administration, and touted the superiority of natural immunity over vaccine-conferred immunity.

Dr. Gottlieb, who currently has a Twitter following of about 550,000, lobbied for the Tweet to be flagged as misinformation.

Dr. Gottlieb said in the email the language could prove 'corrosive' to the nationwide Covid vaccination campaign.

And even though Twitter could not prove outright that the tweet was a violation of its misinformation policy, it was slapped with a 'Misleading' label anyway.
Worth reading in full.
Stop Press: Watch Alex Berenson talking about these latest revelations on Tucker Carlson last night.