There's little doubt that Omicron is causing milder disease in the U.K., as well as in South Africa, Denmark, and many other places.
However, what's going on in Australia? ICU admissions have shot up as Omicron has taken hold (see above), as have deaths (see below). Bear in mind 77% of the population are double-vaccinated and it's the middle of summer there.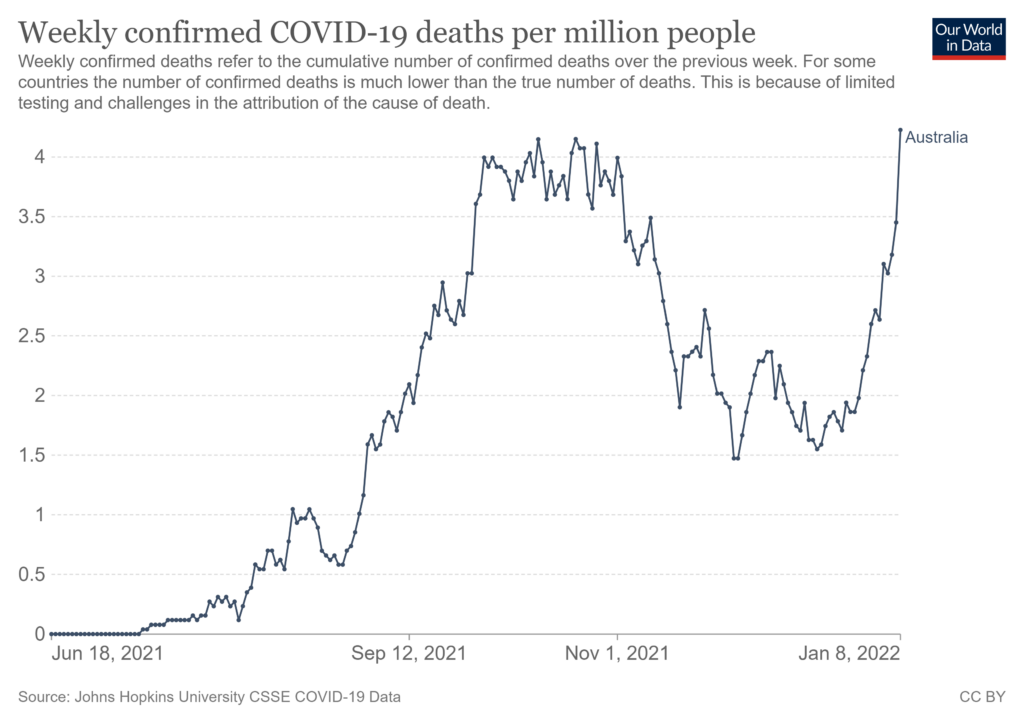 Now, it could be just that there are so many more Omicron infections in the formerly 'Zero Covid' country than there were of previous variants, and that despite being milder sheer numbers are causing the spike. Indeed, Delta positivity peaked at 1.3% whereas Omicron positivity is at 22.5% and still rising (see below). With an infection rate up to 20 times higher, the fact that ICU patients are still below the Delta peak (for now) suggests it is milder and there's just a lot of it.
However, it's one to watch to see what happens next, as Australia lacks the natural immunity from widespread previous infection that other countries benefit from. If Omicron does turn out to be more virulent there, it may tell us something about the role natural immunity is playing in reducing the severity of the virus.