No Escape From Stalag Britain
Health Secretary Matt Hancock yesterday announced severe penalties for those not complying with the new border quarantine arrangements, including a 10 year prison term for lying about where you have travelled from. Kate Andrews in the Spectator has the details.
From Monday, all arrivals will need to take two PCR tests: one on day two and another on day eight of self-isolation. This will apply to everyone, regardless of where they are travelling in from or whether they are quarantining in a hotel or in their home.

This means anyone arriving in the UK will now be taking a total of three COVID-19 tests, as a negative test within 72 hours of travel is also required. Hancock announced that any positive result will require 10 more days of quarantine from the date of the test (notably not symptoms) and that all positive results will be analysed by genome sequencing to identify the variant and control the spread of any mutations deemed worrisome. Already pressure is mounting from backbench MPs to announce when these restrictions will be eased

Meanwhile, arrivals from 33 'red list countries' (which are thought to be increasingly at risk of new variants) are expected to start mandatory hotel quarantine from next Monday – a policy that has proved to be a logistical challenge for officials. There will now also be increased fines for those who fail to quarantine – up to £10,000. Those who are found to lie about where they have travelled from (trying to skirt around the 'red list' to avoid hotel quarantine) will face a prison sentence of up to 10 years. These announcements are clearly designed to grab headlines – but also suggest the Government worries people think they are unlikely to get caught (and that hotel quarantine will require the co-operation of passengers if current systems struggle to easily identify who is lying).
The cost to the traveller of the mandatory stay in the quarantine hotel will be £1,750 for 10 nights, making travel all but unaffordable save for determined business users and those with a few grand to spare. Oliver Smith in the Telegraph is not impressed, noting that "the vaccine was supposed to herald a return to the wonderful old normal". As far as travel is concerned, "our Government is in the process of fencing us in".
Already, all arrivals – even those coming from a Covid-free tropical island – must bring evidence of a negative test. Even after proving themselves free from infection, they must self-isolate for up to 10 days. From next week, those returning from a growing number of 'red list' countries (in Scotland it is all returnees) will be required to complete their quarantine period under guard in a grim airport hotel (at a cost of around £1,750). And the latest wheeze from Matt Hancock? A prison sentence of up to 10 years for those who lie about visiting a red list country. For reference, the average term for convicted rapists in Britain is seven. (And how exactly is it fair to threaten travellers who have tested negative for coronavirus with jail time when the punishment for non-travellers who break self-isolation after a positive test is only a fine of £1,000?)

Such restrictions make travel extraordinarily difficult for everyone, and virtually impossible for families and those who cannot work from home. So will these rules be eased in time for spring and summer? The millions of Britons employed by the travel industry, and the millions more in dire need of sunshine after the bleakest of winters, are banking on it. But the noises coming from Whitehall, and its Covid-obsessed advisors, are deeply worrying.

Jonathan Van-Tam, England's Deputy Chief Medical Officer, said yesterday: "The more elaborate your plans are for summer holidays, in terms of crossing borders, in terms of household mixing, given where we are now, I think we just have to say the more you are stepping into making guesses about the unknown at this point." Fancy taking your car on the ferry to France? It might sound like a risk-free holiday to you, but if it involves crossing a border you can forget it. Far too "elaborate".

Boris Johnson was even more alarming. "They are most effective, border controls, when you've got the rate of infection down in your country," he said. "For border controls really to make that final difference, so you can isolate new variants as they come in, you need to have infections really much lower so you can track them as they spread." They don't sound like the words of a man about to loosen the shackles. Our reward for lower case numbers won't be more freedom, but a doubling down on controls.
Worth reading in full.
Former Supreme Court Judge Lord Sumption thundered that Matt Hancock's "connection with reality, which has been getting looser for some time, has finally snapped".
Ten years is the maximum sentence for threats to kill, non-fatal poisoning or indecent assault. Does Mr Hancock really think that non-disclosure of a visit to Portugal is worse than the large number of violent firearms offences or sexual offences involving minors, for which the maximum is seven years?

The hotel quarantine rules are a form of imprisonment in solitary confinement. They are brutal, inhumane and disproportionate. They are economically extremely destructive. They are also of limited value because the virus is already endemic in the UK and spontaneously mutates all the time.

Unwelcome mutations are just as likely to originate in the UK. The so-called Kent variant probably did. So did several cases of the South African variant. At the moment, we are probably a net exporter of mutant viruses.
He diagnoses Hancock with a chronic case of tunnel vision.
As with so many of the Government's COVID-19 measures, the 10-year jail sentence is important mainly for what it tells us about the mentality of the decision-makers. Laws like these can only be justified on the footing that nothing matters except keeping infections down.

They are the work of people who think that there is no limit to the human misery, oppressive cruelty, economic damage or injustice that we must put up with if it reduces infections.

Mr Hancock is on record as saying that he will "stop at nothing" to suppress COVID-19. Yet, however admirable their objectives, ministers who will stop at nothing to achieve them are dangerous fanatics. There is always a point at which even the best of objectives is not worth achieving if the cost in terms of human wellbeing is too high.

This balance is fundamental to intelligent policy-making. The main charge to be levelled at the present Government is not that it has got the balance wrong. It is that it is not interested in balance at all. It is not a natural tyrant, but it believes, like every tyrant that ever lived, that the end justifies the means.
Worth reading in full.
The Telegraph provides a handy list of offences with similar or lower jail terms to the new one of telling porkies about Portugal:
Offences with 10-year maximum terms

– Rioting
– Making threats to kill
– Indecent assault
– Firearm possession
– Burglary with intent to commit rape
– Indecency with children under 14

Offences with seven-year maximum terms

– Child sex offences
– Carrying loaded firearm
– Racially-aggravated assault
– Incest
Stop Press: Kirstie Allsopp was none too impressed by the new tariff for lying about where you've returned from: "This isn't the thin end of the wedge, it's the whole thing."
Lockdown Battle Lines are Drawn
Some of the Government's scientific advisers on SAGE have indicated that the emergence of mutant variants will lead to a need for on-off lockdowns continuing for several years. The Mail has the details.
Britain could be trapped in coronavirus lockdown cycles for "several years" as it's forced to wrestle with new variants that could scupper vaccines, top scientists have warned.

Professor Sir Ian Boyd, an infectious disease expert at the University of St Andrews and member of SAGE, said the emergence of potentially jab-resistant strains means the UK could be stuck in a pattern of "control and release for a long time to come".

Evidence suggests the Oxford University vaccine – the main weapon in Britain's arsenal to combat the virus – does not stop people falling ill with the South African variant, which is feared to be spreading in the community already. But No 10's top scientific advisers believe it still protects against severe illness and death.

Professor Boyd and several other prominent SAGE members have warned reopening the current shutdown too early could risk allowing new, equally concerning variants to spawn.

Mutations randomly happen as viruses spread but most changes never change the way it looks or behaves. Very high transmission gives the virus more opportunity to mutate and, therefore, drives up the risk that one of the alterations could change the course of the disease.

Professor Boyd told the Times: "It stands to reason that the more people there are in the population with infections – the prevalence – the more virus that is replicating and the more chance there is of even highly improbable mutations happening."

He warned even if Britain gets on top of the South African strain, there will be more concerning ones down the line. He added: "My suspicion is that we will experience a damped oscillation of control-release for a long time to come – perhaps several years."

Professor Graham Medley, another SAGE member and infectious disease expert at the London School of Hygiene and Tropical Medicine, said "everything works better" when there is lower prevalence, adding that the emergence of new variants "strengthens that case".
In the Belfast News Letter, Northern Ireland's Chief Medical Officer Dr Michael McBride said:
I suspect that we will require some degree of the current restrictions, certainly for the rest of this year, and probably enhanced again towards the autumn and winter of this year, and I think it will probably be into the following year before we see things a little more normal.
Prof Andrew Pollard, the head of the Oxford Vaccine Group, was much more upbeat about the opportunity to lift restrictions provided by the vaccines. The Telegraph has more.
"If people have just got the sniffles then I think our job is done," Prof Pollard told MPs on Tuesday as he looked ahead to the coming years during an event hosted by the All-Party Parliamentary Group on Coronavirus.

With scientists increasingly talking about an annual Covid jab and warning that the virus will not disappear entirely, MPs are considering how to balance the long-term needs of protecting people and rebuilding the economy.

Conservative backbenchers eager to see restrictions loosened as soon as is realistically possible have told the Telegraph they want Government ministers to make assurances that nationwide lockdowns will not be repeated.

The idea is that to kickstart the economic recovery – getting businesses to reopen and triggering a spending boom – company bosses and workers have to be reassured that the lifting of the rules will not be reversed weeks later…

In a separate appearance, Prof Pollard told BBC Radio Four's Today programme: "The really important point though is that all vaccines, everywhere in the world where they've been tested, are still preventing severe disease and death.

"And I think that is perhaps the clue to the future here, that we are going to see new variants arise and they will spread in the population, like most of the viruses that cause colds every winter. But as long as we have enough immunity to prevent severe disease, hospitalisations and death, then we're going to be fine in the future in the pandemic."
Mark Harper, chair of the Covid Recovery Group (CRG) of Conservative MPs, and CRG member David Davis, told the Telegraph there need to be assurances from ministers that lockdowns would be a thing of the past.
Mr Harper said he wanted the easing of lockdown restrictions to begin once all over-70s and frontline healthcare workers are vaccinated, which is estimated to be early March. He hopes something close to full reopening can be completed by May.

After that, with age groups most at risk of dying if they catch the virus overwhelmingly vaccinated, ministers should consider reassurances that future lockdowns will not happen, he argued.

"The Government basically has to say: 'We're not going to stop this by having lockdowns, we have other tools,'" Mr Harper said.

Both Mr Davis and Mr Harper accepted that a "no more lockdowns" promise could never be 100% binding, with the future course of the virus unknown. But they stressed it is essential that reassurances are provided to both employees and employers over the possibility of another national lockdown if the economy is to recover quickly.
The Times heard from other scientists pushing the suppression line, and more from Mark Harper.
Professor Robin Shattock, of Imperial College London, who is leading Britain's most advanced effort to develop an RNA vaccine, said: "It would be very advisable to try to push the cases as low as possible to reduce the chance of additional variants. This would make sense alongside border restrictions."

Mark Harper, head of the Covid Recovery Group of MPs, said: "The justification for lockdowns and the severe restrictions on people's lives and freedoms was always saving lives, reducing hospitalisations and avoiding the NHS being overwhelmed. That must remain the position." He said that "moving the goalposts risks never going back to normal, never reopening the economy, with a cost to people's lives and livelihoods that simply isn't acceptable in a free society".
Stop Press: German news outlet DW reports on a draft Government document suggesting the lockdown in the country is set to continue till March over fears of virus mutations. "Considering the virus mutations, the steps to lift the restrictions must come carefully and gradually in order to avoid risking the successful curbing of infections," it says.
Stop Press 2: The Telegraph reports that Public Health England has said there's no indication the "dangerous" new variants are surging: "Dangerous coronavirus variants that may evade vaccines and the immune system are not increasing in Britain and people should be reassured that they are being kept under control," the report says.
The Zero Covid Cult
Dermot Martin at Laboratory News has written a summary of the Zero Covid approach, which I thought was worth reproducing here in the spirit of Know Thy Enemy.
Vaccines are the great hope, but with the virus's agility and ability to mutate, they can only be a part of the solution unless the infection rates are reduced to close to zero… A consensus is emerging among some in the scientific community that to breakout from this trap we need a fresh approach. It's called Zero Covid and it is being discussed in Germany, Ireland and Canada. There seems to be little talk about it in the UK beyond an excellent comment piece in The Lancet.

Top German Virologist, Melanie Brinkmann, and physicist, Matthias Schneider, argue that it is time for a consistent containment strategy to avoid a permanent economic shutdown. It's called Zero Covid. Instead of more passivity, they say, we need to design an active collective response and it needs to be a "bottom-up process" which embraces tangible and measurable goals leading to the termination of COVID-19.

"We have to move away from reactive harm reduction and towards proactive control of the pandemic, comprising all social, health and economic areas of our society, with a clear goal that enables a return to freedom and stability."

This is what Zero Covid supporters want to see.

Zero Covid focuses on regional green zones

With Zero Covid there would be a firm regional focus. For example, in the UK, when the incidence of infection in a region falls to zero, that region should be declared a Green Zone. Intense, protective contact and travel restrictions should be imposed around this zone. Such a policy calls for robust test, trace, and isolate protocols which in the UK we have failed to effectively deliver locally – but we can improve.

Individuals and communities would be motivated to conform and support the plan as part of a social consensus – a collective objective for the regional populations. It would be assisted by local daily communication with the public.

The Zero Covid strategy takes a layered approach

The Zero Covid strategy would have several layers: an effective lockdown until defined regions reach below 10 cases per 100,000 people. Germany dropped as low as 2.5 cases per 100k last year. It is a doable target. In Melbourne, hitting this target only took four weeks to achieve.

The UK currently has 33 cases per 100,000 and with a Zero Covid policy the current lockdown would remain in place until the figure was below 10 cases per 100k. We might divide the UK along county lines with larger cities London, Birmingham, Manchester counted as counties in their own right. Once a region, county or city reaches near zero cases, it would be classified as a Green Zone. With this GZ status comes normal activity but only within carefully monitored county borders.

As other 'adjacent' GZs spring up, normal travel and interactions could take place, while protecting the hard-won successes and providing the rewards of Covid-free living.

The lynchpin of this system would be a rigorous test, trace and support system to ensure the spread does not resume and keeps Covid cases at zero. This would entail robust, sometimes painful, protocols and firm policing.

To cool any virus hotspots, locally based authorities could commit – as Australia and New Zealand did – to go hard and early in introducing new lockdowns and measures to tackle any new outbreaks. In a pandemic, we have seen that over reaction is the most effective response when it comes to stopping exponential growth.

Proponents of Zero Covid believe this new focus would be mentally good for the population. It might help reduce the passive daily consumption of Covid statistics on deaths, infections and hospitalisations.
Absolute fanatic.
Worth reading in full.
Playing With Our Theory of Mind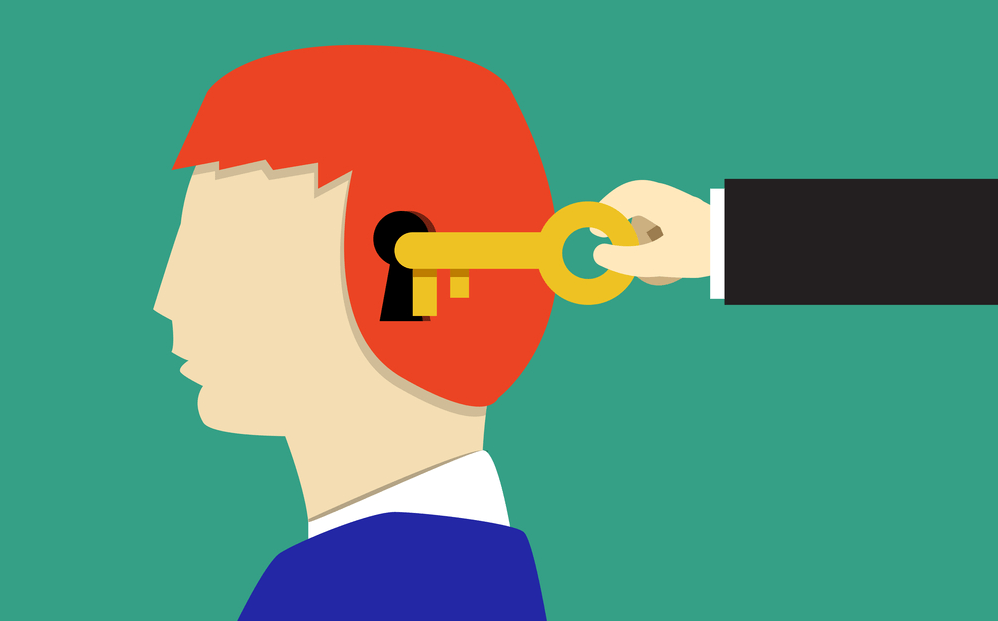 Today we're publishing a new piece by Philosophy Lecturer at Newcastle University and Lockdown Sceptics regular Dr Sinéad Murphy. It's an examination of how the Zero Covid crowd are looking to mess with our minds. Here's the opening:
In an article on February 4th, Unherd's Freddie Sayers reported on his attendance at an international conference that was held over three days during the previous week. Running under the title 'Covid Community Action Summit,' it was a forum for those interested in pursuing what is called 'Zero Covid'.

Sayers was taken aback at the conference's emphasis on communication strategies; it is as if they are planning a military campaign, he wrote, and this conference was their war room.

In illustration, Sayers quoted Tomás Ryan, an Irish neuroscientist employed by Trinity College Dublin. Ryan is a co-founder of Ireland's 'Independent Scientific Advocacy Group', which aims to persuade the Irish Government to adopt a Zero Covid policy. Reflecting on the limited success so far of the Zero Covid campaign, Ryan told the conference: "You have to be playing with the theory of mind of your audience."

This idea – that our "theory of mind" is to be "played with" – struck me as it might strike many who live with someone diagnosed with autism; a seminal experiment conducted by Simon Baron-Cohen over 30 years ago established that those diagnosed with autism lack a "theory of mind".

For some time now, I have been suspicious of the extent to which this lack of a "theory of mind" is really disabling. In fact, I have begun to wonder whether it is having a theory of mind that is the bigger problem. And then, out of the blue, I find myself reading that one of the would-be architects of Ireland's Zero Covid campaign has urged for more "playing with" our "theory of mind".

So, what is it to have a "theory of mind"?
Worth reading in full.
Is COVID-19 Hysteria Driven by the Media? (Is the Pope Catholic?)
Professor Philipp Bagus, Professor of Economics at University Rey Juan Carlos in Madrid and a Lockdown Sceptics reader, has a new article in a top journal entitled "COVID-19 and the Political Economy of Mass Hysteria". He and his colleagues argue that "mass and digital media in connection with the state may have had adverse consequences during the COVID-19 crisis" particularly through driving "collective hysteria". Here's the abstract.
In this article, we aim to develop a political economy of mass hysteria. Using the background of COVID-19, we study past mass hysteria. Negative information which is spread through mass media repetitively can affect public health negatively in the form of nocebo effects and mass hysteria. We argue that mass and digital media in connection with the state may have had adverse consequences during the COVID-19 crisis. The resulting collective hysteria may have contributed to policy errors by governments not in line with health recommendations. While mass hysteria can occur in societies with a minimal state, we show that there exist certain self-corrective mechanisms and limits to the harm inflicted, such as sacrosanct private property rights. However, mass hysteria can be exacerbated and self-reinforcing when the negative information comes from an authoritative source, when the media are politicized, and social networks make the negative information omnipresent. We conclude that the negative long-term effects of mass hysteria are exacerbated by the size of the state.
This article is packed full of insights and well-referenced information about the crisis and repays reading in full.
SAGE Exclusive: PCR Tests With a Ct >25 Pick Up Non-Infectious Positives. No, really?
The SAGE minutes from December 21st contain a striking admission: that PCR tests above the 25 cycle threshold (Ct) are "not associated with transmission-type patterns meaning these people may be less infectious to others than those whose tests have a low Ct value". This, they say, is a key reason why Lateral Flow Tests, though less sensitive, are no less reliable than PCR for containing the outbreak: "Lateral flow testing (which is more likely to identify cases which have a low PCR test Ct value) is better at identifying more infectious individuals than it is at identifying infected but less infectious people". Here is the relevant section:
Use of household survey to measure infectiousness

39. Cycle threshold (Ct) values broadly categorise the concentration of viral genetic material in a patient sample following testing by RT-PCR (with higher Ct values corresponding to lower concentrations). Initial analysis from ONS COVID-19 Infection Survey (CIS) data up to December 7th showed that positive tests with high Ct values (>25) do not cluster with other positive tests (with either high or low Ct values).

40. This suggests that they are not associated with transmission-type patterns meaning these people may be less infectious to others than those whose tests have a low Ct value. Some caution is required with this finding, as higher Ct values were observed during the summer when other factors may have reduced within household transmission. However, it would be in line with expert opinion which suggests a Ct value of below 25 seems to be associated with viable transmission.

41. This also supports the hypothesis that lateral flow testing (which is more likely to identify cases which have a low PCR test Ct value) is better at identifying more infectious individuals than it is at identifying infected but less infectious people.
This is a vindication of an argument first advanced by sceptics like Dr Clare Craig, who saw the advantages of LFT over PCR tests in terms of avoiding false (non-infectious) positives back in November.
How Many Doctors Are Misattributing Covid Deaths?
A letter to the Telegraph yesterday raised this question once again.
Certified Covid deaths

SIR – My 94-year-old cousin died recently. Despite her having no symptoms, and negative Covid testing, her GP put Covid on the death certificate, even though he had not been to see her. At the family's insistence, that untruth was removed and a more honest cause added. The GP rang to apologise.

How many more of these false certificates are being signed and what effect are they having on statistics?

Peter Welsh
Sale, Cheshire
Just How Many Forms Do You Have to Fill In to Become a Vaccinator in Scotland?!?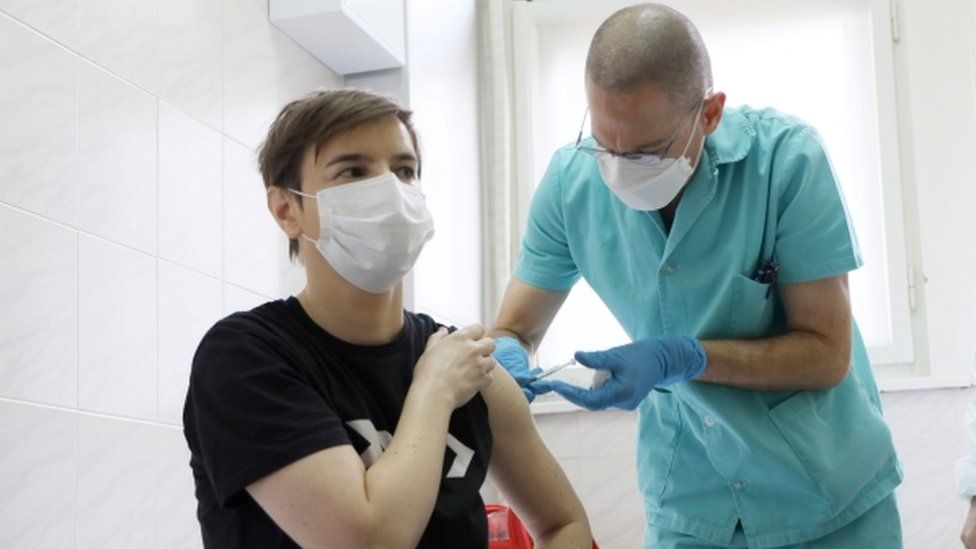 The retired GP who let us know he was volunteering to become a vaccinator has written with an update on the bizarre obstacles that keep being put in his way. Perhaps explains why Scotland is struggling to keep up with England in the vaccination programme.
I am a retired GP, and thought that with a lifetime's experience (and being re-registered with the GMC) I would be able to quickly get involved on an unpaid basis and help with the initial vaccination campaign.

Nope. The only way in was to get a job as a professional vaccinator. Five weeks after applying I am now about to "start" which means start the online training. Hours and hours of slow grinding through modules with minimal new information, designed for brand new nurses training to be vaccinators. Despite accepting the post three weeks ago I have still not been vaccinated, so actually starting to vaccinate people is probably still two to three weeks away.

I am not certain about this, and am unsure how much is planned and how much cock-up, but I think there are two problems here in Scotland.

1. As I was retiring, a new Scottish contract for GPs was being negotiated. Due to a real shortage of GPs, our negotiators wanted to remove from our core role some services such as vaccination, which would be done thereafter by Board employees. Although it is possible to involve practices in the Covid vaccination effort a number of Health Boards (probably most or all) are choosing not to.

2. Our local Health Board seems to be creating a permanent vaccination force. That is fine for the longer term, but we needed an emergency response for the first few months, during which time we retired doctors and nurses could have carried the initial burden.

A retired English GP told me that he and his colleagues had been called by his old practice and asked to help out. Having been vaccinated in December (and having made sure that they were up to date with vaccines and responses to adverse reactions) they have been back working since the beginning of January.

General Practice, due to its small units, is flexible and able to react quickly to new challenges. In England, 75% of vaccinations have been done by practices, which I think shows why England is so far ahead.

Despite the sheer stultifying misery of renewed NHS employment, I will keep buggering on, at least for a few months.
Dear Harriet Harman…
Lockdown Sceptics reader Hugo Stolkin copied us into his email to Harriet Harman, his MP. We thought we'd share it with you.
I write to you as a constituent, born in King's College Hospital, who campaigned in his childhood in the Lane Ward for the Labour Party, helping my father through the grim 1980s, canvassing for hours each evening against Bowden and Thatcher. I remain broadly left wing and liberal. I hate Brexit. I support the Rule of Law. And I still listen to my father, who continues, in semi-retirement, to teach medicine, as he has done for his whole career, originally at King's London, and more recently at Guy's/Thomas's. I insisted that my children be vaccinated against MMR. And I have never forgotten two fundamental tenets of medicine that my father drummed into me from an early age: "first, do no harm"; and "damaging the economy damages people's health".

Lockdown is an obscenity. It will kill around 250,000 Britons in the coming years, from cancelled or delayed diagnoses and treatments and economic damage. Globally, the economic consequences will kill twice as many people as the number of those who died from violence in the whole of the twentieth century. Those people will die horribly, from hunger, poverty, cold, lack of shelter, and the inability to afford medical treatment.

Unpleasant as it is to recognise, on a normal day, in the UK, about 1,700 people die. Sometimes it's 100 or 200 more. Sometimes it's 100 or 200 less. But, roughly, it's 1,700. In a week, it's roughly 12,000, give or take a thousand, depending on the week in question. In a year it's roughly 600,000, with a variation of five to ten percent. This has been the position for very many years.

2020 was no different. No more people died last year than in 2008. Yet, for no reason, and flying in the face of all the research and planning for pandemics done, over years, before Covid, we have destroyed the economy and the lives and livelihoods of millions.

No political party is speaking out against this. No mainstream media outlet is giving publicity to the absolutely rational position that lockdown must stop immediately, if far greater harm is to be prevented.

Please will you look at the objective data, that lockdown has saved few, if any, lives, and threatens to kill many more than will ever die with, or from, Covid? Please speak out against this government, which is cynically using Covid to hide decades of NHS underfunding, as well as the catastrophic economic impact of Brexit?

I think of myself as a resilient individual. I run regularly over the hills of South East London. I live in a large house, with a garden, in Peckham. There are parks all around. My children's home-schooling is irritating but manageable. And, most importantly, the business I work in has continued to do well through 2020. But the moral obscenity of lockdown, the harm it is causing, and, perhaps most terrible of all, the failure of those in positions of authority to speak out against it, leave me shattered and despairing.

Please speak to Keir Starmer and your party and begin a new movement to bring down this murderous government and turn this catastrophe around.
Theme Tunes Suggested by Readers
They're coming thick and fast. Ten today: "Hysteria" by Muse, "Living In A Ghost Town" by the Rolling Stones, "Under Pressure" by Queen & David Bowie, "Don't Give Up" by Peter Gabriel (ft. Kate Bush), "Take The Power Back" by Rage Against The Machine, "Afternoons and Coffeespoons" by Crash Test Dummies, "Stop in the name of love" by the Supremes, "Ever Changing Times" by Aretha Franklin, "Forever and Ever" by Demis Roussos and "Crackdown" by Cabaret Voltaire.
Love in the Time of Covid
We have created some Lockdown Sceptics Forums, including a dating forum called "Love in a Covid Climate" that has attracted a bit of attention. We have a team of moderators in place to remove spam and deal with the trolls, but sometimes it takes a little while so please bear with us. You have to register to use the Forums as well as post comments below the line, but that should just be a one-time thing. Any problems, email Lockdown Sceptics here.
Sharing Stories
Some of you have asked how to link to particular stories on Lockdown Sceptics so you can share it. To do that, click on the headline of a particular story and a link symbol will appear on the right-hand side of the headline. Click on the link and the URL of your page will switch to the URL of that particular story. You can then copy that URL and either email it to your friends or post it on social media. Please do share the stories.
Social Media Accounts
You can follow Lockdown Sceptics on our social media accounts which are updated throughout the day. To follow us on Facebook, click here; to follow us on Twitter, click here; to follow us on Instagram, click here; to follow us on Parler, click here; and to follow us on MeWe, click here.
Woke Gobbledegook
We've decided to create a permanent slot down here for woke gobbledegook. Today, it's the news that Historic England has followed the dubious example of the National Trust and carried out its own woke review of links to slavery. Allison Pearson has penned a searing critique in the Telegraph.
We are all guilty, ladies and gentlemen. You may think you live in a blameless village with a pretty church, a pub, a school, a newsagent and a duckpond. A village where the only thing of note to happen since the Norman Conquest was that time Gary, the postmistress's nephew, changed the tyre on the Triumph Spitfire of Shelley from Bucks Fizz when she broke down on the B3199 in the summer of 1982.

Think again. You are the unwitting inhabitant of a festering sore on the nation's conscience, a bastion of white privilege where the Ghost of Injustices Past stalks the High Street and gravestones weep remorseful tears for standing atop the remains of a 400-year-old slave trader whose very name strikes fear and loathing into every liberal heart. (Well, it would if the lettering on the gravestone weren't obscured by a thick pelt of moss.)

That, at least, is the conclusion of Historic England, the Provisional wing of the Department of Culture which is given £88.5million of our money every year to teach us to be ashamed of our past and now, in an ambitious new move, the places where we live.

Inspired by the National Trust's recent "Why Our Great Country Houses Secretly Stink" review (aka the Colonial Countryside Study), the woke busybodies of Historic England have tracked down evidence of the "transatlantic slavery economy" in an audit of halls, churches and pubs from Little Gidding to Great Snoring. Apparently, the strategy is intended to make heritage appeal to newly outlined "priority audiences" including "people with black, Asian or other minority ethnic heritage, and people who identify as lesbian, gay, bisexual, transgender, queer".

And what a success it sounds. Why, I hear that hardly a day goes by in Tower Hamlets or Southall without the thwarted city dwellers clamouring to be patronised by a bunch of art historians from Historic England who live in expensively restored Georgian terraces in Hackney and have themselves visited the countryside on at least five occasions. Glastonbury, obvs, and there was that afternoon at Charleston, taking in the decorative art of the Bloomsbury Group until Guinevere found out that they were a bunch of snobs and fascists, and Fabien had to drive her to Brighton to have her chakras soothed.

A public body, whose job it is to preserve buildings and monuments, has helpfully drawn up a list of tainted places including chapels, where exploiters worshipped in centuries past, and the graves of slave profiteers and their relatives. All calculated to "better represent the diversity of England and our rich heritage".
Worth reading in full.
Stop Press: Seaford Head School in East Sussex has supinely dropped Winston Churchill and J. K. Rowling from its house names after some woker-than-thou students carried out a "consultation". The students wrote: "Churchill was a figure who promoted racism and inequality, unfairly imprisoning and torturing many." As for the Harry Potter author: "We no longer think that J.K. Rowling is a suitable representative, because of her recent words about the trans community."
What are they teaching them?
"Mask Exempt" Lanyards
We've created a one-stop shop down here for people who want to obtain a "Mask Exempt" lanyard/card – because wearing a mask causes them "severe distress", for instance. You can print out and laminate a fairly standard one for free here and the Government has instructions on how to download an official "Mask Exempt" notice to put on your phone here. And if you feel obliged to wear a mask but want to signal your disapproval of having to do so, you can get a "sexy world" mask with the Swedish flag on it here.
A reader has started a website that contains some useful guidance about how you can claim legal exemption. Another reader has created an Android app which displays "I am exempt from wearing a face mask" on your phone. Only 99p.
If you're a shop owner and you want to let your customers know you will not be insisting on face masks or asking them what their reasons for exemption are, you can download a friendly sign to stick in your window here.
And here's an excellent piece about the ineffectiveness of masks by a Roger W. Koops, who has a doctorate in organic chemistry. See also the Swiss Doctor's thorough review of the scientific evidence here and Prof Carl Heneghan and Dr Tom Jefferson's Spectator article about the Danish mask study here.
Stop Press: US National Institute of Allergy and Infectious Diseases director Dr Anthony Fauci has said that masks will only go when "the level of virus is so low, it's not a threat at all". He told Fox News:
Then at that point, you can start thinking in terms of not having to have a uniform wearing of masks. But we're certainly not near there yet. When do I think that would occur? It's very difficult to predict, Bret, but if everything falls into the right place and we get this under control, it is conceivable that you might be able to pull back a bit on some of the public health measures as we get into the late fall of this year. But there's no guarantee of that.
The Great Barrington Declaration
The Great Barrington Declaration, a petition started by Professor Martin Kulldorff, Professor Sunetra Gupta and Professor Jay Bhattacharya calling for a strategy of "Focused Protection" (protect the elderly and the vulnerable and let everyone else get on with life), was launched in October and the lockdown zealots have been doing their best to discredit it ever since. If you googled it a week after launch, the top hits were three smear pieces from the Guardian, including: "Herd immunity letter signed by fake experts including 'Dr Johnny Bananas'." (Freddie Sayers at UnHerd warned us about this the day before it appeared.) On the bright side, Google UK has stopped shadow banning it, so the actual Declaration now tops the search results – and Toby's Spectator piece about the attempt to suppress it is among the top hits – although discussion of it has been censored by Reddit. The reason the zealots hate it, of course, is that it gives the lie to their claim that "the science" only supports their strategy. These three scientists are every bit as eminent – more eminent – than the pro-lockdown fanatics so expect no let up in the attacks. (Wikipedia has also done a smear job.)
You can find it here. Please sign it. Now over three quarters of a million signatures.
Update: The authors of the GBD have expanded the FAQs to deal with some of the arguments and smears that have been made against their proposal. Worth reading in full.
Update 2: Many of the signatories of the Great Barrington Declaration are involved with new UK anti-lockdown campaign Recovery. Find out more and join here.
Update 3: You can watch Sunetra Gupta set out the case for "Focused Protection" here and Jay Bhattacharya make it here.
Update 4: The three GBD authors plus Prof Carl Heneghan of CEBM have launched a new website collateralglobal.org, "a global repository for research into the collateral effects of the COVID-19 lockdown measures". Follow Collateral Global on Twitter here. Sign up to the newsletter here.
Stop Press: Facebook have deleted the GBD's page because it "goes against our community standards".
Judicial Reviews Against the Government
There are now so many legal cases being brought against the Government and its ministers we thought we'd include them all in one place down here.
The Simon Dolan case has now reached the end of the road. The current lead case is the Robin Tilbrook case which challenges whether the Lockdown Regulations are constitutional. You can read about that and contribute here.
Then there's John's Campaign which is focused specifically on care homes. Find out more about that here.
There's the GoodLawProject and Runnymede Trust's Judicial Review of the Government's award of lucrative PPE contracts to various private companies. You can find out more about that here and contribute to the crowdfunder here.
Scottish Church leaders from a range of Christian denominations have launched legal action, supported by the Christian Legal Centre against the Scottish Government's attempt to close churches in Scotland for the first time since the the Stuart kings in the 17th century. The church leaders emphasised it is a disproportionate step, and one which has serious implications for freedom of religion." Further information available here.
There's the class action lawsuit being brought by Dr Reiner Fuellmich and his team in various countries against "the manufacturers and sellers of the defective product, PCR tests". Dr Fuellmich explains the lawsuit in this video. Dr Fuellmich has also served cease and desist papers on Professor Christian Drosten, co-author of the Corman-Drosten paper which was the first and WHO-recommended PCR protocol for detection of SARS-CoV-2. That paper, which was pivotal to the roll out of mass PCR testing, was submitted to the journal Eurosurveillance on January 21st and accepted following peer review on January 22nd. The paper has been critically reviewed here by Pieter Borger and colleagues, who also submitted a retraction request, which was rejected in February.
And last but not least there was the Free Speech Union's challenge to Ofcom over its 'coronavirus guidance'. A High Court judge refused permission for the FSU's judicial review on December 9th and the FSU has decided not to appeal the decision because Ofcom has conceded most of the points it was making. Check here for details.
Samaritans

If you are struggling to cope, please call Samaritans for free on 116 123 (UK and ROI), email jo@samaritans.org or visit the Samaritans website to find details of your nearest branch. Samaritans is available round the clock, every single day of the year, providing a safe place for anyone struggling to cope, whoever they are, however they feel, whatever life has done to them.
Shameless Begging Bit
Thanks as always to those of you who made a donation in the past 24 hours to pay for the upkeep of this site. Doing these daily updates is hard work (although we have help from lots of people, mainly in the form of readers sending us stories and links). If you feel like donating, please click here. And if you want to flag up any stories or links we should include in future updates, email us here. (Don't assume we'll pick them up in the comments.)
And Finally…