Pubs to Reopen in April – But Can't Serve Alcohol
No, you didn't read that wrong. According to the Telegraph, the Government is considering a temporary "booze ban" as part of its reopening plans.
Pubs and restaurants could reopen as soon as April if they agree not to sell alcohol under options being discussed to allow the widespread relaxation of coronavirus restrictions after Easter.

The Telegraph can disclose that a temporary "booze ban" is being considered as part of the Government's roadmap for lifting lockdown, which will be unveiled on Feb 22nd.

It is understood the move is being discussed to allay concerns from Prof Chris Whitty, the Chief Medical Officer, and others about the effect of drinking on social distancing.

Under the three-stage plan for lifting restrictions, some outdoor socialising is expected to be allowed in March and schools are set to return.

It is hoped that hospitality can then reopen in April and that all of the most vulnerable will be vaccinated by May, in time for the local elections.
Something tells me this won't go down very well with publicans…
Worth reading in full.
Meanwhile, the Times is reporting that Boris has suddenly become one of the most fretful, cautious people in the Cabinet.
Any day now a folder will land on Boris Johnson's desk. Inside will be longed-for data that will determine the nature of the next six months and very possibly his entire political legacy.

Public Health England's best assessment of the effectiveness of the vaccination programme so far will in effect set the parameters for the nation's exit from lockdown. The assessment shows the jabs are working as expected in protecting people from infection. It may also show encouraging signs on transmission as well as early real-world data on reduced mortality and hospital admissions. If so the prime minister can plot a spring unlocking and promise a glorious summer.

Insiders say he remains fretful. "He's the person in the room saying, 'Are you sure? I'm not as convinced as you are about this.' It's the scientists who are having to say, 'It's looking good.'" Critics would say his caution is overdue and there has been a tragic cost to his previous over-optimism but there is no denying his determination to avoid another false dawn.

Johnson met the executive of the 1922 Committee, a small group of the most senior Tory backbenchers, in his Commons office after PMQs on Wednesday. The group includes some of the most prominent lockdown sceptics in parliament, such as Sir Graham Brady and Steve Baker.

"He was very, very cautious," a source said. "He described the road map as tentative and said that the NHS remains under severe pressure. He said above all that the government wants to avoid another lockdown."

A Tory strategist puts it more bluntly. "The prime minister is acutely aware that there cannot be any reverse ferrets as the lockdown is eased, especially after the success of the vaccine programme. That would be a political catastrophe."
Worth reading in full if you can stomach the bad news.
But there's a glimmer of hope. According to MailOnline, a "battle royal" is about to commence as Tory MPs urge Boris to lift all restrictions by May 6th, when, according to Hancock, everyone over 50 will have been offered the vaccine.
The PM is under renewed pressure to step up the reopening of the country after the government accidentally revealed that the top nine groups – around 32million people – should be covered by the spring.

Ministers had previously refused to confirm a timetable, but the Cabinet Office cited it as a reason elections in England can take place on May 6th.

Senior Conservatives seized on the optimism to reiterate calls for a quick relaxation amid fears over the huge impact on education, the economy and other health issues. Mark Harper, who chairs the Tory MP lockdown-sceptic Covid Recovery Group (CRG), said: "These top nine groups account for around 99% of those that have died from Covid and about 80% of hospital admissions.

"It will be almost impossible to justify having any restrictions in place at all by that point."

Mr Johnson is set to unveil his road map out of lockdown towards the end of the month, with hopes the return of schools from March 8th can be followed by allowing mixing outdoors, with bars and restaurants freed up over the summer.

There was a barrage of other good news today, with the R number dipping below the critical level of one, research showing the AstraZeneca jab seems effective against the Kent variant, and the UK regulator saying it was not detecting significant side-effects. Another 19,114 people were reported as testing positive, down a third on last Friday, and the grim daily death toll was down 18 per cent week on week at 1,014.

Another 484,596 vaccine doses were administered in 24 hours, maintaining the impressive pace – with just under 11million people now inoculated.
A flurry of good news, but before you start popping the champagne, be warned: Neil Ferguson is on the warpath.
The competing pulls that Mr Johnson faces were underlined this afternoon as the Government published stark modelling from Prof Neil Ferguson's team at Imperial College.

Considered by SAGE on January 14th, the paper assumed that there will be a phased easing of lockdown between March and July, and warned that a "rapid ramp-up" of vaccinations to "at least" 3 million doses a week is "critical to avoid exceeding national hospital capacity after the current wave".

The Government is currently maintaining around that level. But the report added: "This would still lead to an additional 130,800 (103,200 – 167,600) deaths between now and June 2022."

The Imperial team suggested that its findings meant "a more cautious approach to gradually lifting (lockdown measures) may need to be considered than the ones modelled in this report".

But Professor Lockdown's modelling appears to be based on the assumption that about 50,000 Covid patients would be in hospital by mid-February, before dropping towards the end of the month. In reality, the figures never exceeded 40,000 and have now dropped to about 30,000 already.
Worth reading in full.
France Rejects Third Lockdown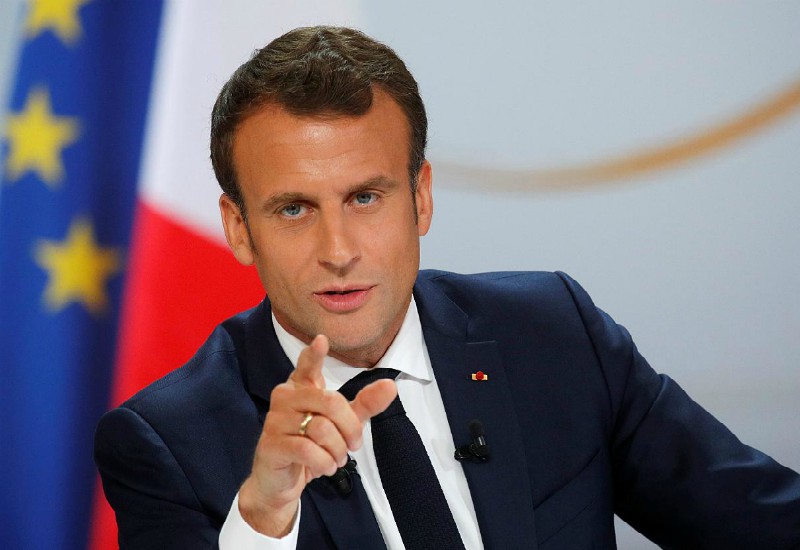 France's Prime Minister has said "Non" to another lockdown. Looks like it's Boris who is the cheese-eating surrender monkey. MailOnine has more.
France has rejected a third lockdown because the "economic, social and human" costs can't be justified, Prime Minister Jean Castex said.

During a press conference on Thursday, Castex said stabilising new infection rates and an impending vaccine roll-out means the Government can hold off from imposing new nationwide measures.

France's daily infection rate is just marginally lower than the UK's with the country reporting 316.47 cases of Covid per million people on Thursday compared to Britain's 331.09.

But the UK's infection rate is currently plummeting amid a rapid vaccination programme, while cases in France have been slowly trending up in recent weeks.

French virus experts have repeatedly warned that a third national lockdown is "inevitable" as new and more-infectious variants of the virus take hold – with the UK strain likely to become "dominant" by March.

That has led to fears that cases could suddenly and rapidly increase – as happened in Portugal where the health system has near-collapsed since the New Year.

But Castex said another lockdown could only be enacted "as a last resort".

"The situation today does not justify such a move," he added.

If, however, the health situation deteriorates, the government would "not hesitate to do what is necessary", he said.
Worth reading in full.
Hancock to Seize Control of the NHS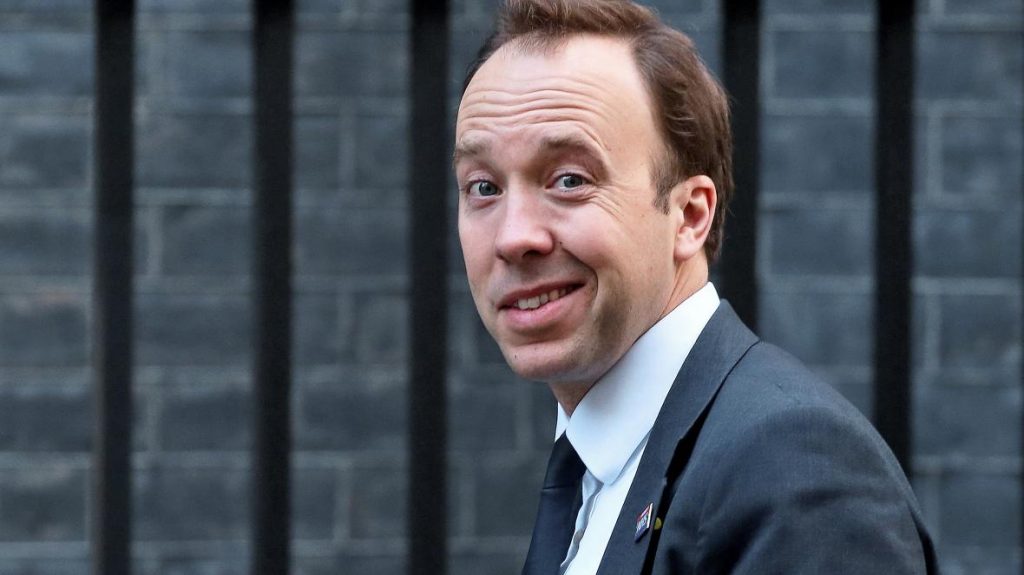 Both the Times and the Telegraph are reporting that ministers are about to take control of the NHS – an odd story, given that I assumed the Government was in control of the NHS already. Is this an elaborate ruse so Hancock can avoid the blame for the NHS's blunders, such as the still high rate of in-hospital infections? Here's the Times's version of the story.
Ministers plan to take more control over the NHS with laws to block the closure of hospitals and overrule bosses in the biggest health reform for a decade.

Powers to put fluoride in water, impose health warnings on sausages and order the NHS to prevent obesity will be handed to the government under plans to be announced within weeks, The Times has been told.

At present only councils can add fluoride to water, with six million people in England drinking fluoridated water. Ministers want it extended nationwide, to cut tooth decay. They have become frustrated with local leaders who have little incentive to spend the money needed when they are not responsible for dental health.

The reforms will also scrap forced privatisation and competition within the NHS. Dozens of new management bodies will be given control over billions of pounds of taxpayers' money. The move is a reversal of 2012 reforms by Lord Lansley, then the Health Secretary.

NHS chiefs say that changes to allow GPs, hospitals and social care to work together will improve patient care. The Government is facing questions, however, about why it is embarking on a big reorganisation during a pandemic. A white paper will be published this month with plans to push the reforms through by April next year, in a drive that is alarming some on the NHS front line.
Worth reading in full.
Is the ONS's Infection Survey Data Wholly Reliable?
There follows a guest post by Will Jones.
The Office for National Statistics (ONS) released the latest of its weekly infection surveys yesterday.
Last week, the data had dismayed and surprised observers by concluding infections remained high despite NHS and ZOE data showing a steep decline.
This week, ONS data comes more into line with the other data sets.
However, there are some curious things about it that are worth flagging.
The first, as Dr Clare Craig points out in this tweet, is that the percentage modelled as testing positive for England overall is greater than the percentage testing positive in each age group.
On the face of it this isn't mathematically possible and suggests there is something wrong with the way the percentages have been calculated.
The second question is why the ONS differs so hugely from ZOE when they are modelling essentially the same thing – namely, Covid infections in the community. Compare the above graph with the ZOE one below (taking note of the different time periods on the bottom – the ONS graph starts on December 20th, which is about halfway across the ZOE graph).
Two things jump out. First, why does the ONS have two humps with a larger one in late December, when ZOE has a single peak in mid-January and no December peak? The ZOE graph shape broadly matches the NHS test and trace cases shape, but the ONS one differs markedly.
Second, why do the estimates for the age groups differ so much between ONS and ZOE? ZOE shows clear age stratification, with older age groups showing lower infection levels and shallower curves. The exception is the youngest age group, the under-20s, which stays largely flat just above the over-60s since early December.
The ONS, on the other hand, shows the age groups all criss-crossing, and in particular the school-age lines surging, in mid-December, suggesting an epidemic in schools. This apparent epidemic among schoolchildren would have influenced the decision to close them at the start of the year.
Yet this school epidemic simply doesn't exist in the ZOE data. Is it because ZOE data are based on symptoms, whereas the ONS data are based on positive PCR tests (with Ct cycles possibly up to 45) so will not exclude false positives or those no longer sick or infectious?
Whatever the explanation, there are clearly questions that need answering, particularly by the ONS. This is important because the ONS survey is treated by the Government and media as an accurate picture of the state of the epidemic. But what if that picture is more than a little bit wonky?
A Nurse Writes…
We're publishing an original piece today by a woman who worked for four decades in the NHS as a nurse and midwife and now volunteers at a hospice. She thinks the coronavirus crisis has exposed our unwillingness to confront our own mortality. In particular, our obsession with extending people's lives as long as we possibly can, regardless of whether they want to carry on living or not.
We are bombarded daily with carefully curated news reports that seem designed to induce fear and sentimentality often linked to the deaths of the frail and the elderly that exhort us to comply with the latest Government messages, one of which, trying to appeal to younger people, is "Don't kill Granny". Journalists delivering these reports appear to be looking over their shoulders to avoid censure by Ofcom. why else would they never challenge the received orthodoxies of the Government as they would if it were any other type of policy? Meanwhile, was anyone asking Granny what she wanted? These are taboo matters that cannot easily be aired in public as we live in a society of people who refuse to accept their own mortality until they might find themselves at this point and then wish that those around them would demonstrate more courage and compassion and wisdom in how they care for them. A recent episode of Hospital on BBC 2 featured Barnet General Hospital, which has been especially overwhelmed by COVID-19 as Barnet has the oldest demographic in London. It was difficult viewing but with a discerning eye I was fascinated to watch a lovely lady in her 80s, who had been found collapsed on the floor at home and had been diagnosed with a cardiac problem, not COVID-19. She said directly to camera she thought it was her time, that she was dying, that she believed in God and was essentially at peace with this. The young doctor treating this patient then speaks to camera after noticing how peaceful she is and interprets what she has said for the viewer: "She is in a delirium." It seemed that the doctor could not accept what the patient had said and dismissed her 'peace of mind' as being 'out of her mind'! This patient then spent the next few weeks in an acute bed being pushed to rehabilitate to a point when they realised that she would not be able to go home and live independently and so sent her off to a nursing home where no doubt currently she has become a prisoner of the state like so many others without being permitted to see loved ones. They call this a success story.
Worth reading in full.
Another Lockdown Tragedy
A reader has got in touch to tell us her elderly mother's story. This is becoming a familiar refrain.
Firstly thank you for what you do – I have been reading since the beginning when, after the first few weeks of not knowing whether this really was a very bad virus, when we were all naturally cautious, it became clear that the collective marbles had been lost and the populace was being driven barmy.

One of those who bought into the narrative in its entirety was my 83 year-old mother who lived in Wales. Hers was a quiet life, she loved doing her jigsaws, seeing grandchildren and great grandchildren and popping into town on the bus with my father, 87, to do some shopping and have a coffee.

She was at that stage in reasonable shape for a woman her age although her lungs were slightly compromised from a bad bout of pneumonia many years before. In those halcyon days if either of my parents was ill and couldn't get to the surgery, a doctor would visit their home.

The messages emerging from the press conferences of doom hit them hard. Contact with the GP became increasingly difficult, the surgery taking days to return calls, if they did at all. My mother became so frightened that she simply stopped going out in March 2020 and allowed no-one in the house. Her physical and mental health began to decline, quietly, behind those closed doors. Yes, parcels of food were being dropped off from the end of the garden path, so they were in no danger of starvation, but my parents live on a busy road and it is not possible to have a conversation and find out what is actually happening. No nice middle class garden to safely socially distance here, unlike most of those in the Westminster bubble who are calling the shots.

To cut a very long story short, in the beginning my mother would chat from the doorstep and then slowly she receded until she could just be spotted over my father's shoulder in the distance at the foot of the stairs. It then transpired that her lungs had become very bad, the GPs had not seen her for months and months and she was having nightly panic attacks. Neither she nor my father were getting any sleep and the situation was deteriorating fast, culminating in an attack where the ambulance was called. The ambulance took many hours to arrive and she was whisked into hospital. This was November 2020.

That was the first hospital visit. When I called them and managed finally after many attempts to speak to the ward they informed me they had done a covid test. I laughed and said she hadn't been out or let anyone into the house since March. If she got covid it would be the hospital that gave it to her. Little did I know how true that would be.

The hospital kept her in to stabilise her oxygen levels and was clearly in a big hurry to get her back home because of the risk of hospital acquired infection, as her pcr test was of course negative. As a result her discharge to home was chaotic, rushed and very badly managed indeed.

Unsurprisingly therefore it was only a matter of a short interval before another 999 call and another hospital admission, this time to a different hospital. This was where things became much worse. For several days at the beginning we had no idea where she was or even if she was still alive.

What ensued was a disgrace, she was moved to a total of four different wards, deteriorating all the time, with no continuity of care and very little access by us, her family, to information about her condition. Days would pass, particularly at the weekends, when the hospital simply didn't pick up the phone. Or they transferred my call and the ward didn't pick up or they cut off the call.

No-one was allowed to visit at any point. We were not allowed to speak to her as she didn't have a mobile phone and the hospital had no facility to cater for such events. Indeed we were made to feel irresponsible for bothering the staff by calling to ask what was going on.

And then the inevitable happened and she and all the occupants of her ward tested positive for covid.

Still no visitors were allowed until they made the decision that she was in her last hours and a very very limited number of family members were allowed to say goodbye.

After my mother's death I contacted the hospital trust involved to complain about everything they had done – and not done – but was told they would not investigate my concerns without my father's consent, which I was not prepared to bother him with in his grief.

And my mother, who had various lung problems was of course put down as a covid death.

It is clear from your correspondence that this is happening all over the country. Yet another tragedy of inhumane treatment of an elderly person at the end of her life.
London Loses 10% of Population During Crisis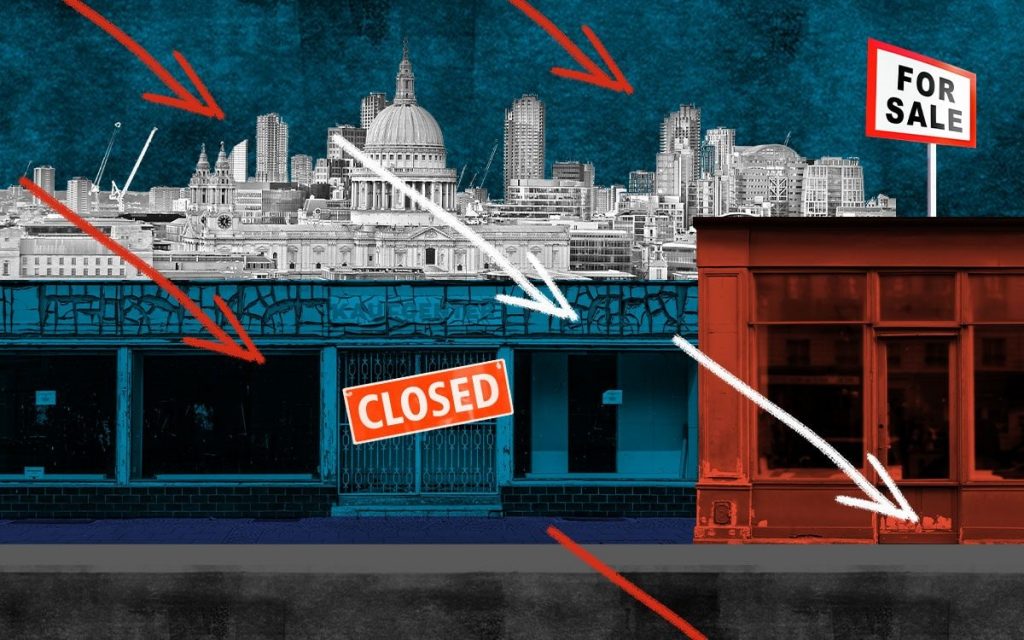 There's a shocking story in the Telegraph claiming that almost 10% of Londoners have left the city since the start of the pandemic.
Even when the last Covid restrictions are lifted from London, there may be a little less bustle on its streets and elbow-jostling at its drinking dens.

One startling estimate that has caught the eye of economists warned the capital's population may have plunged by 700,000 during the pandemic. That would equate to an 8% drop and be the first slump in London's population in more than 30 years.

The capital has been the victim of decades-long migration trends suddenly reversing. But will that spell trouble for its economy?

London's population has been hit by a double whammy of both native and foreign-born workers moving out as office work has shifted online and industries have been temporarily shuttered.

The home working revolution has tempted office workers out of London with many seeking cheaper rents.

Meanwhile, some foreign-born workers that are vital for industries shut down by the pandemic, such as hospitality and tourism, are believed to have moved back to their countries of birth. There are signs that populations in Eastern European countries, such as Romania and Bulgaria, have risen markedly during the crisis as their brain drains reverse.
Worth reading in full.
Stop Press: New York City has also experienced an exodus, with its population falling by 126,355 in 2020. The New York Post has more.
Postcard From Goa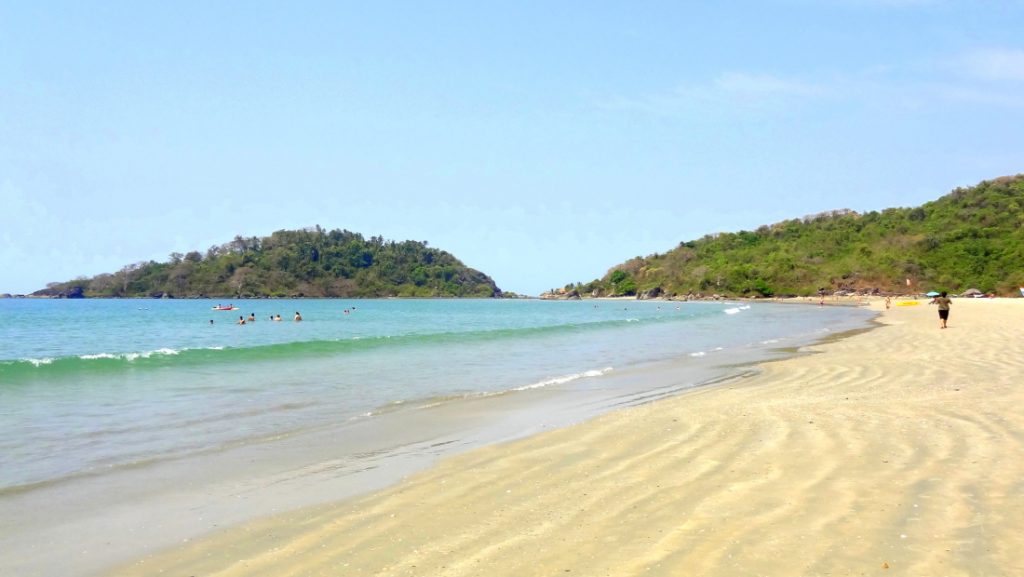 We're publishing another contribution to our series "Around the World in 80 Lockdowns" – this one a "Postcard From Goa" by Will Smith. Although there's nothing resembling a lockdown in Goa. We'll let Will explain.
India has almost no meaningful welfare state. It is true to say, your family is your welfare. In India, after a brief lockdown in March and April of last year, I believe the Modi government realised that such a strategy was untenable. People had to earn money to feed themselves. Putting it bluntly, people had to work in order not to starve. And therein lay the reality for India. However much you might want to signal to the people you were taking action and trying to protect them, the truth is you simply can't lock down a nation like this for long without devastating consequences. In other words, India was trapped between crap and crapper in a way that richer nations weren't. In such a situation, what is left but to not lock down? And if that is your only option, then you must deal with the fear of Covid in a different way. If you can't persuade people you can keep them safe, better not to have them worrying too much that they're not safe, right?

The result has been a lot of lip-service type rules. We all carry our raggedy old cloth masks in a back pocket, stick them on when we go in a shop where the owner is wearing one, don't bother otherwise. Not too serious, right? But what about this one? If you get a cough or a fever, if you think you might have something, the reality is it's best not to say anything. The default is to carry on and hope you get better. If you take the official government test and are positive, you'll be moved to a quarantine hospital; 100 beds to a room, no medicine, no oxygen or any medical equipment really, a couple of floor standing fans if you're lucky, and, well, fingers crossed. Meanwhile your family is placed in isolation. In India of course it's not unusual for three or even four generations to be living in the same household. Think about it. That's a lot of breadwinners out of action for a lot of dependents who rely on them. Rather than the official test, therefore, take the unofficial black-market test. If it's positive they won't inform anyone except you and then you can choose. In my experience most will be somewhat responsible and isolate at home. But everyone else in that household will go on as normal. And who are you to blame them? What would you do?
Worth reading in full.
Stop Press: There's an interesting article in the Washington Post asking why case numbers are plummeting in India.
Round-up
Theme Tunes Suggested by Readers
Four today: "How Soon" by Henry Mancini, "Alone Again" by the Damned, "Lonesome Town" by the Cramps and "Freedom" by David Gray.
Love in the Time of Covid
We have created some Lockdown Sceptics Forums, including a dating forum called "Love in a Covid Climate" that has attracted a bit of attention. We have a team of moderators in place to remove spam and deal with the trolls, but sometimes it takes a little while so please bear with us. You have to register to use the Forums as well as post comments below the line, but that should just be a one-time thing. Any problems, email Lockdown Sceptics here.
Sharing Stories
Some of you have asked how to link to particular stories on Lockdown Sceptics so you can share it. To do that, click on the headline of a particular story and a link symbol will appear on the right-hand side of the headline. Click on the link and the URL of your page will switch to the URL of that particular story. You can then copy that URL and either email it to your friends or post it on social media. Please do share the stories.
Social Media Accounts
You can follow Lockdown Sceptics on our social media accounts which are updated throughout the day. To follow us on Facebook, click here; to follow us on Twitter, click here; to follow us on Instagram, click here; to follow us on Parler, click here; and to follow us on MeWe, click here.
Woke Gobbledegook
We've decided to create a permanent slot down here for woke gobbledegook. Today, we bring you the story of the demise of Donald McNeil, the New York Times's star Covid reporter. He used the n-word on a 2019 educational trip with schoolchildren and, even though the New York Times investigated the incident after several complaints were made at the time – and reprimanded McNeil – the story resurfaced in the Daily Beast last week, an outrage mob formed up and McNeil has been forced to resign. In addition to stepping down, McNeil has issued a self-flagellating apology that – as Andrew Sullivan points out – reads like a confession procured by the Khmer Rouge. Fox News has the story.
Two days after the Beast reported on a letter written by more than 150 Times staffers expressing outrage at the paper's handling of the McNeil claims, McNeil wrote a letter of his own to staff explaining what transpired on the 2019 educational trip and announcing his exit.

"On a 2019 New York Times trip to Peru for high school students, I was asked at dinner by a student whether I thought a classmate of hers should have been suspended for a video she made as a 12-year-old in which she used a racial slur," McNeil began the letter, which was obtained by the Washington Post's Erik Wemple. "To understand what was in the video, I asked if she had called someone else the slur or whether she was rapping or quoting a book title. In asking the question, I used the slur myself.

"I should not have done that. Originally, I thought the context in which I used this ugly word could be defended. I now realise that it cannot. It is deeply offensive and hurtful. The fact that I even thought I could defend it itself showed extraordinarily bad judgment. For that I apologise," McNeil wrote.

After expressing an apology to the students on the trip, the 66-year-old reporter acknowledged that his "lapse of judgment" has hurt his colleagues and the institution itself, which "puts its confidence in me and expected better."

"So for offending my colleagues – and for anything I've done to hurt the Times, which is an institution I love and whose mission I believe in and try to serve – I am sorry. I let you all down," McNeil concluded.
The New York Times also has a version of the story.
Stop Press: I wrote a piece for yesterday's Critic about the mistreatment of a 74 year-old man by a loneliness charity. His sin? Not finding Black Peter offensive.
"Mask Exempt" Lanyards
We've created a one-stop shop down here for people who want to obtain a "Mask Exempt" lanyard/card – because wearing a mask causes them "severe distress", for instance. You can print out and laminate a fairly standard one for free here and the Government has instructions on how to download an official "Mask Exempt" notice to put on your phone here. And if you feel obliged to wear a mask but want to signal your disapproval of having to do so, you can get a "sexy world" mask with the Swedish flag on it here.
A reader has started a website that contains some useful guidance about how you can claim legal exemption. Another reader has created an Android app which displays "I am exempt from wearing a face mask" on your phone. Only 99p.
If you're a shop owner and you want to let your customers know you will not be insisting on face masks or asking them what their reasons for exemption are, you can download a friendly sign to stick in your window here.
And here's an excellent piece about the ineffectiveness of masks by a Roger W. Koops, who has a doctorate in organic chemistry. See also the Swiss Doctor's thorough review of the scientific evidence here and Prof Carl Heneghan and Dr Tom Jefferson's Spectator article about the Danish mask study here.
Stop Press: We've been sent a report by Stephen Morris, the General Secretary of the Workers of England Union (WEU), about a recent case involving an NHS receptionist who was facing the sack because she refused to mask up.
An NHS receptionist joined the WEU as they were due to attend a third sickness absence interview, the letter stating they could be dismissed. The employee had medical conditions which meant they could not wear a mask or face shield and had been off work since the wearing of mask legislation came in.

During the meeting, the Manager and HR adviser went through the processes to justify the decision to terminate the member's employment, unable to wear a face mask or shield, no reasonable adjustment could be made, no alternative roles available.

The WEU adviser raised the point that, neither the WEU or employee had seen a copy of the risk assessment on the employee to show what the risks were, what reasonable adjustments had been considered, or what other roles had been looked at, so they could not properly defend the member's position. The NHS Manager and HR Adviser confirmed they do not usually give out risk assessments, and that none had been done in this case.

The WEU then pointed out that face screens create a greater risk of cross contamination due to droplets going from the mask to desks and keyboards, therefore transferring to door handles, light switches, and other equipment as the employee moves about, meaning a greater cleaning regime would be required, and without this risk assessment the employer was now failing every employee, even those who wore face screens and masks. This may also be a case of disability discrimination due to the failure of the employer to do proper assessments.

The Employee was not dismissed (or sanctioned), and the employer has had to go and do appropriate risk assessments!

The member was delighted with the outcome!
The Great Barrington Declaration
The Great Barrington Declaration, a petition started by Professor Martin Kulldorff, Professor Sunetra Gupta and Professor Jay Bhattacharya calling for a strategy of "Focused Protection" (protect the elderly and the vulnerable and let everyone else get on with life), was launched in October and the lockdown zealots have been doing their best to discredit it ever since. If you googled it a week after launch, the top hits were three smear pieces from the Guardian, including: "Herd immunity letter signed by fake experts including 'Dr Johnny Bananas'." (Freddie Sayers at UnHerd warned us about this the day before it appeared.) On the bright side, Google UK has stopped shadow banning it, so the actual Declaration now tops the search results – and Toby's Spectator piece about the attempt to suppress it is among the top hits – although discussion of it has been censored by Reddit. The reason the zealots hate it, of course, is that it gives the lie to their claim that "the science" only supports their strategy. These three scientists are every bit as eminent – more eminent – than the pro-lockdown fanatics so expect no let up in the attacks. (Wikipedia has also done a smear job.)
You can find it here. Please sign it. Now over three quarters of a million signatures.
Update: The authors of the GBD have expanded the FAQs to deal with some of the arguments and smears that have been made against their proposal. Worth reading in full.
Update 2: Many of the signatories of the Great Barrington Declaration are involved with new UK anti-lockdown campaign Recovery. Find out more and join here.
Update 3: You can watch Sunetra Gupta set out the case for "Focused Protection" here and Jay Bhattacharya make it here.
Update 4: The three GBD authors plus Prof Carl Heneghan of CEBM have launched a new website collateralglobal.org, "a global repository for research into the collateral effects of the COVID-19 lockdown measures". Follow Collateral Global on Twitter here. Sign up to the newsletter here.
Judicial Reviews Against the Government
There are now so many legal cases being brought against the Government and its ministers we thought we'd include them all in one place down here.
The Simon Dolan case has now reached the end of the road. The current lead case is the Robin Tilbrook case which challenges whether the Lockdown Regulations are constitutional. You can read about that and contribute here.
Then there's John's Campaign which is focused specifically on care homes. Find out more about that here.
There's the GoodLawProject and Runnymede Trust's Judicial Review of the Government's award of lucrative PPE contracts to various private companies. You can find out more about that here and contribute to the crowdfunder here.
Scottish Church leaders from a range of Christian denominations have launched legal action, supported by the Christian Legal Centre against the Scottish Government's attempt to close churches in Scotland for the first time since the the Stuart kings in the 17th century. The church leaders emphasised it is a disproportionate step, and one which has serious implications for freedom of religion." Further information available here.
There's the class action lawsuit being brought by Dr Reiner Fuellmich and his team in various countries against "the manufacturers and sellers of the defective product, PCR tests". Dr Fuellmich explains the lawsuit in this video. Dr Fuellmich has also served cease and desist papers on Professor Christian Drosten, co-author of the Corman-Drosten paper which was the first and WHO-recommended PCR protocol for detection of SARS-CoV-2. That paper, which was pivotal to the roll out of mass PCR testing, was submitted to the journal Eurosurveillance on January 21st and accepted following peer review on January 22nd. The paper has been critically reviewed here by Pieter Borger and colleagues, who also submitted a retraction request. UPDATE: The retraction request has been rejected.
And last but not least there was the Free Speech Union's challenge to Ofcom over its 'coronavirus guidance'. A High Court judge refused permission for the FSU's judicial review on December 9th and the FSU has decided not to appeal the decision because Ofcom has conceded most of the points it was making. Check here for details.
Samaritans

If you are struggling to cope, please call Samaritans for free on 116 123 (UK and ROI), email jo@samaritans.org or visit the Samaritans website to find details of your nearest branch. Samaritans is available round the clock, every single day of the year, providing a safe place for anyone struggling to cope, whoever they are, however they feel, whatever life has done to them.
Shameless Begging Bit
Thanks as always to those of you who made a donation in the past 24 hours to pay for the upkeep of this site. Doing these daily updates is hard work (although we have help from lots of people, mainly in the form of readers sending us stories and links). If you feel like donating, please click here. And if you want to flag up any stories or links we should include in future updates, email us here. (Don't assume we'll pick them up in the comments.)
And Finally…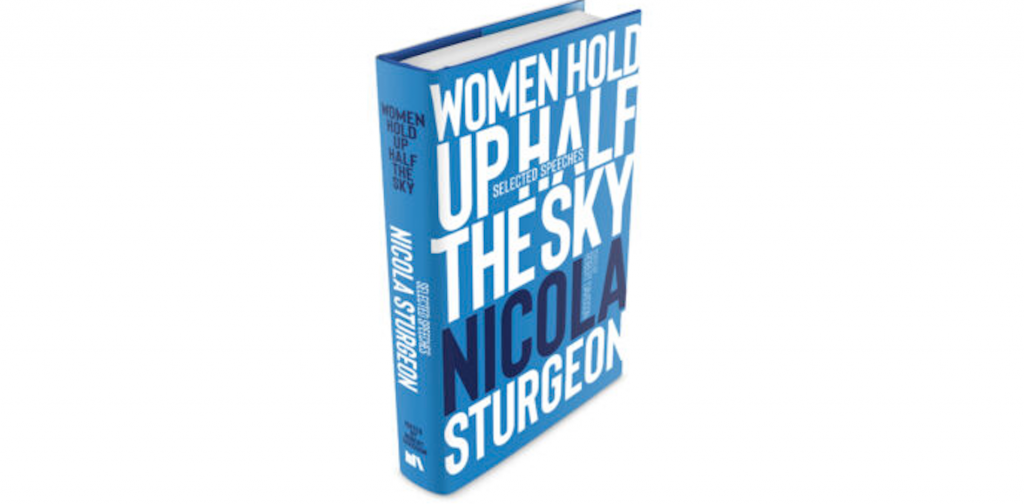 Sandstone, a Scottish publisher, is bringing out a collection of Nic Sturge-on's speeches called… wait for it… Women Hold Up Half the Sky. Odd choice of words, given it was a phrase coined by Mao Zhedong, the 20th Century's most murderous dictator, responsible for between 15 and 55 million deaths.
Why is Sandstone publishing this book, given that it's unlikely to sell more than 100 copies? Well, it might have something to do with the fact that Sandstone has received large subsidies from Creative Scotland, a funding arm of the Scottish Government, amounting to a cumulative total of £410,029.