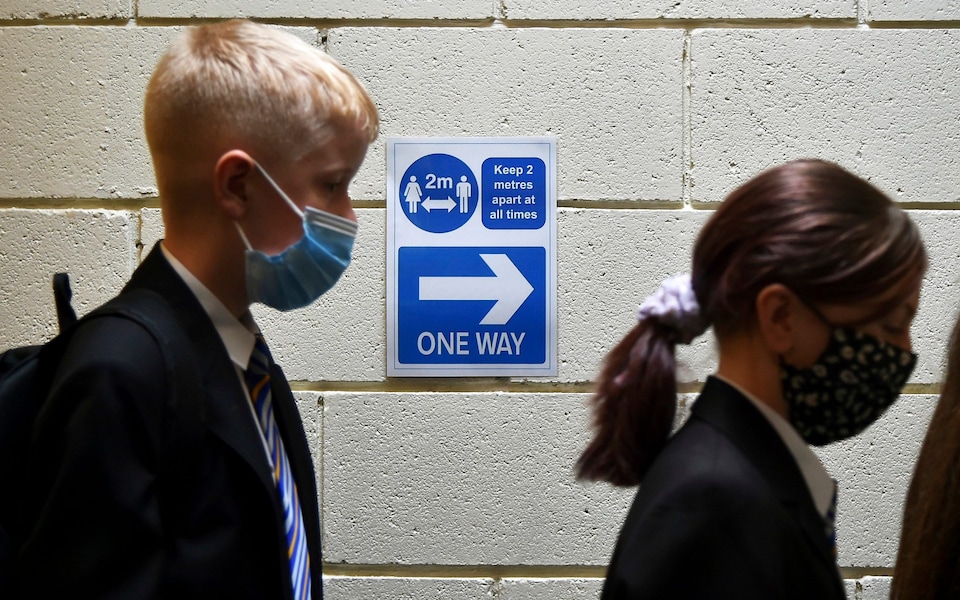 Vaccines Minister Nadhim Zahawi said in a House of Commons speech tonight that the vaccination of healthy 12-15 year-olds would go ahead from the beginning of next week – and confirmed that children, not their parents, would have the final say about whether to get jabbed. MailOnline has more.
Mr. Zahawi also reiterated the safety of the vaccine for children, saying the decision to offer the jab to 12 to 15 year-olds had followed advice from the Joint Committee on Vaccination and Immunisation (JCVI) and had been "unanimously approved" by the U.K.'s Chief Medical Officers.

"We will now move with the same sense of urgency we've had at every point in our vaccination programme," he added.

It comes as parents, experts and teaching unions today warned of tension in schools after the U.K. signed off on plans to offer Covid jabs to healthy 12 to 15 year-olds – which will see children get the final say on whether they are vaccinated.

Around three million under-16s are due to start getting their jabs from next week after Chris Whitty endorsed the move today, claiming it would help prevent outbreaks in classrooms and further disruptions to education this winter.

Doses will be largely administered through the existing school vaccination programme and parental consent will be sought.

But children will be able to overrule their parents' decision in the case of a conflict if they are deemed mature and competent enough, which has caused fury.

Angry parents fumed against the move to leave the decision with young children who "can't even decide what they want for tea, never mind" a vaccine, which carry small risks of side effects such as heart inflammation.

Professor Simon Clarke, a microbiologist at the University of Reading who is in favour of jabbing children, warned that giving youngsters the final say could lead to pupils being bullied by their peers into taking the jab.

He told MailOnline: "It will cause rows I think… You may end up in a situation where a minority, it will probably be the unvaccinated, get bullied and excluded by other children."

Earlier headteachers revealed they had already received letters from pressure groups threatening legal action if schools take part in an under-16 vaccination programme.

The teachers' union NAHT demanded urgent reassurance medics will be responsible for concerns about consent and vaccination rather than being left to schools, which could lead to tension with parents.

Children's rights campaign group Us for Them said it needed a "cast-iron guarantee" from the Government that all parents would get the final say on whether their child is vaccinated.

Professor Whitty revealed today that children will be able to override their parents' decision if they pass a "competence assessment" by the medical professional charged with administering the vaccine.

Under decades-old medical law used for other routine vaccines, youngsters get the final say if they are judged to have sufficient intelligence to be able to fully understand – and therefore consent to – vaccination.
Worth reading in full.
Stop Press: Sarah Knapton, the Science Editor of the Telegraph, points out that Chris Whitty's recommendation was distinctly lukewarm, which is bound to create confusion among parents.