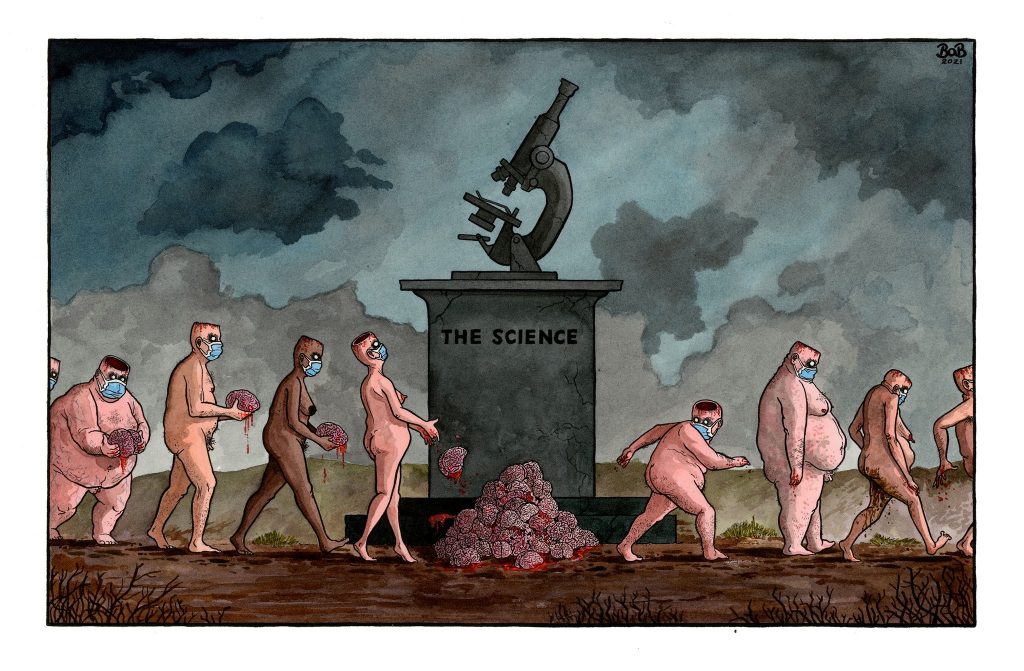 The name of this website is about to change from Lockdown Sceptics to the Daily Sceptic. I intended this change to coincide with the bonfire of the coronavirus restrictions – the long-awaited terminus – but 'Freedom Day' has turned out to be a damp squib. Not only have many of the restrictions remained in place, but it's been made clear by Chris Whitty and others that any freedoms we've been granted today will be snatched away as soon as the NHS comes under pressure again.
I always imagined I'd retire Lockdown Sceptics one day – turn it into an archive that would serve as a record of a dark period in our history – but after almost 16 months of continuous activity, it has developed in ways I hadn't anticipated. I don't just mean it averages 1.5 million page views a month and has almost 15,000 email subscribers, as well as a staff of seven. It has also attracted a community of regular contributors and commentators, either above the line, below the line, or in the forums, as well as a team of tireless moderators. Together, we've created a kind of intellectual home for tens of thousands of people, and I get regular emails from people all over the world telling me that if it wasn't for Lockdown Sceptics they would have gone mad.
So instead of shutting down the site, I've decided to turn it into the Daily Sceptic. All of the original content we published will still be there, organised under the headings you can see on the right-hand vertical, and the focus will be on the lockdowns and associated restrictions for the time being. But the subject matter will be a bit broader. I wanted to create something more permanent, something that wasn't contingent on lockdowns continuing forever, but which was imbued with the same irreverent, antic spirit as the original site, and the same rigorous, analytical approach.
So the Daily Sceptic will include sceptical articles by disaffected journalists and academics – including citizen journalists and independent scholars – about a range of public policies that are supposedly based on science or data or evidence, where 'the Science' is being invoked as a source of unassailable authority, but which often appear to be rooted in a covert political agenda. The idea is to challenge the new powerful class of government scientists and public health officials – as well as their colleagues in universities, grant-giving trusts, large international charities, Silicon Valley and the pharmaceutical industry – that have emerged as a kind of secular priesthood during the pandemic. And to challenge them on their own terms, much like the group of citizen journalists who successfully rehabilitated the 'lab leak' hypothesis after it had been designated a 'conspiracy theory' in the pages of the Lancet. (Scientific and medical journals will also be in our sights.)