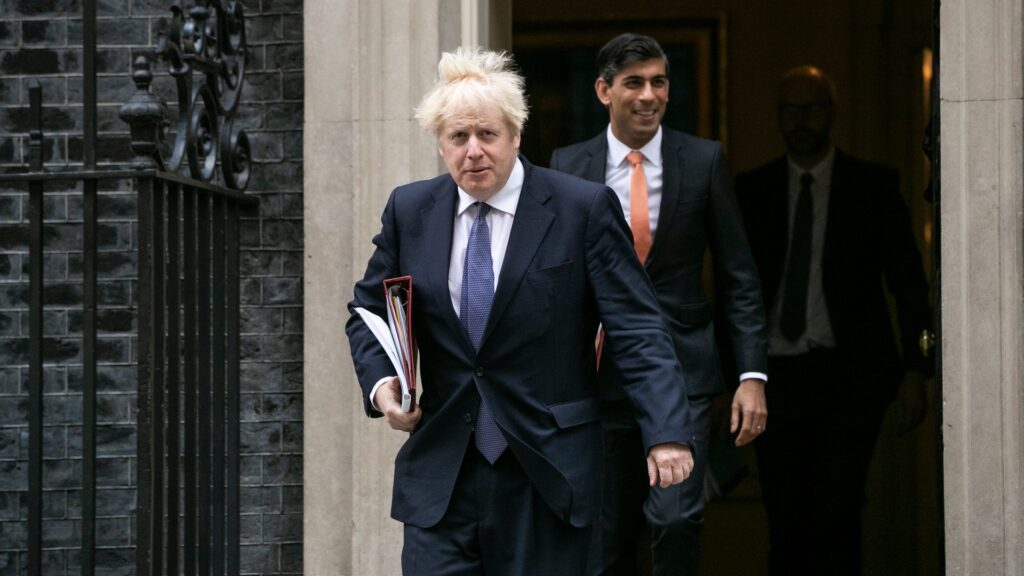 Boris Johnson, Carrie Johnson and Rishi Sunak are to receive fixed penalty notices for attending lockdown parties, having been found by police to have broken the law. Isabel Hardman at the Spectator has more.
The police fines for breaking Covid laws, which [Johnson and Sunak] created, throw everything around the Prime Minister and the Chancellor into the air. Previously, many Tory MPs had said this would be a resigning matter for a serving PM to be found to have broken the law.

A No. 10 spokesperson confirmed the fines, saying: "The Prime Minister and Chancellor of the Exchequer have today received notification that the Metropolitan police intend to issue them with fixed penalty notices."

The Prime Minister's wife Carrie Johnson has also been fined. A spokesperson for Mrs Johnson said: "In the interests of transparency, Mrs Johnson can confirm she has been notified that she will receive a Fixed Penalty Notice. She has not yet received any further details about the nature of the FPN."

The Prime Minister has now not only been found by police to have broken the law, but he also misled Parliament about the matter, saying he had been assured that there was no party. Now we know the police have concluded that on at least one occasion there was a party and that Johnson attended it.

What will Tory MPs do now? Parliament is in recess at the moment, which makes it harder for them to organise an immediate response. But what it does mean is that MPs will face the reaction of their constituents. Remember that it was the fury within constituency parties and among local voters that tipped many Conservatives into calling for Johnson to resign when the row reached its height.
Keir Starmer has of course called on Johnson and Sunak to resign: "Boris Johnson and Rishi Sunak have broken the law and repeatedly lied to the British public. They must both resign."
Boris Johnson, Carrie Johnson and Rishi Sunak Fined Over Partygate. Will They Go?Read More