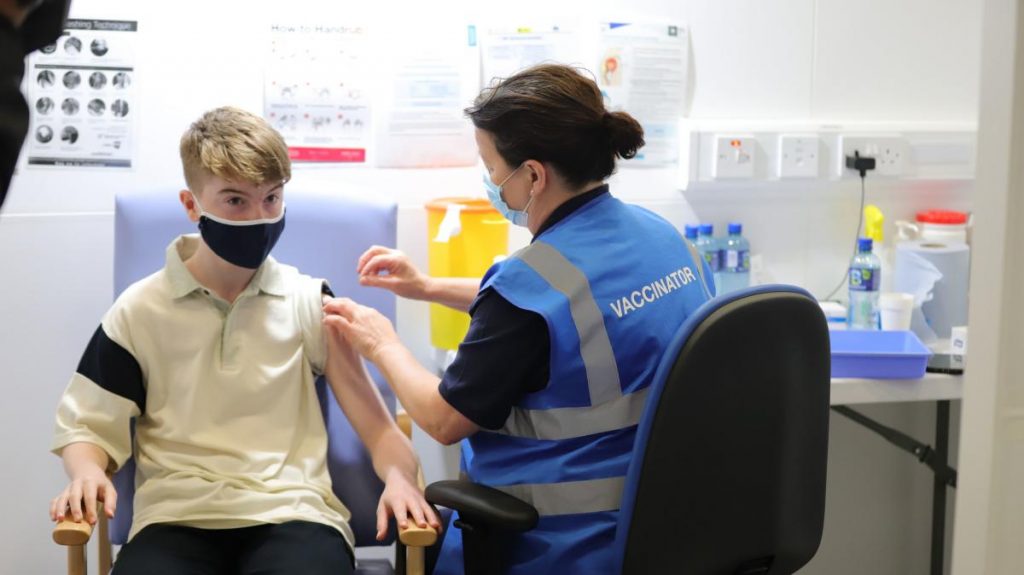 The Covid vaccine roll-out for healthy 12-15 year-olds is due to begin this week, but scientists remain concerned about the likely side effects. Some teachers tell me their schools still aren't fully aware of the role they are supposed to play – "I can see it becoming a minefield", said one teacher at a school in Yorkshire – and there seems to be some confusion among parents about the power they hold. Can they withhold their consent for the vaccination of their children or not?
Parents will be sent consent forms but only, it seems, as a formality since children who are deemed 'competent' (the assessment of which contains no set of defined questions) will be able to overrule the decisions of their parents anyway. This is of a piece with the Government's decision to push ahead with its roll-out despite being told by the Joint Committee on Vaccination and Immunisation (JCVI) that "there is considerable uncertainty regarding the magnitude of the potential harms" of Covid vaccination in healthy teenagers and that – given the small risk Covid poses to healthy 12-15 year-olds – the "margin of benefit… is considered too small".
The JCVI is "generous" in its assessment, according to an executive at a pharmaceutical company writing for the Daily Sceptic. (He, by the way, believes vaccines are among the "three greatest medical innovations", so could hardly be labelled "anti-vax"!) Responding to the data, he says there is a "serious enough" risk of children developing myocarditis after vaccination (inflammation of the heart muscle, the long-term consequences of which aren't fully understood) whereas the benefits of vaccination are "not well quantified" by the JCVI. The body also fails to properly consider the risk of other conditions following vaccination.
Professor Adam Finn sums up the situation by saying the vaccination of children would not – in normal times – have been approved because of the possible risks. He believes that parents are justified in waiting to allow their children to get 'jabbed' until these risks are better understood. But therein lies the problem. What – if anything – can parents do to delay the vaccination of their children?
Advice for Parents Concerned About the Vaccination of Their Healthy ChildrenRead More