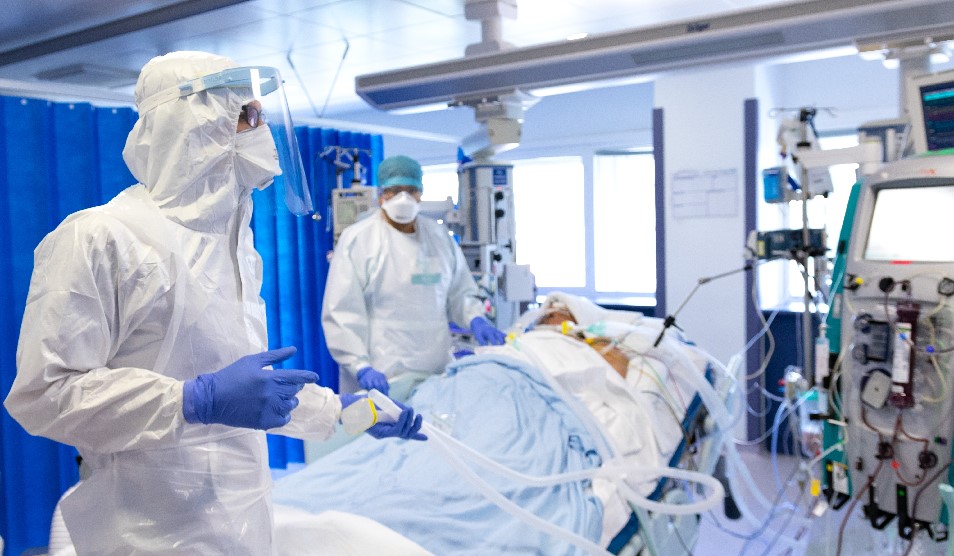 An article appeared in the Guardian this week written by an anonymous NHS respiratory consultant claiming that "in hospital, COVID-19 has largely become a disease of the unvaccinated".
Of course, there are people who have their vaccinations but still get sick. These people may be elderly or frail, or have underlying health problems. Those with illnesses affecting the immune system, particularly patients who have had chemotherapy for blood cancers, are especially vulnerable. Some unlucky healthy people will also end up on our general wards with Covid after being vaccinated, usually needing a modest amount of oxygen for a few days.

But the story is different on our intensive care unit. Here, the patient population consists of a few vulnerable people with severe underlying health problems and a majority of fit, healthy, younger people unvaccinated by choice. … If everyone got vaccinated, hospitals would be under much less pressure; this is beyond debate. Your wait for your clinic appointment/operation/diagnostic test/A&E department would be shorter. Your ambulance would arrive sooner. Reports of the pressure on the NHS are not exaggerated, I promise you. … Most of the resources that we are devoting to Covid in hospital are now being spent on the unvaccinated.
This reads to me like a blatant attempt to stigmatise the unvaccinated as selfish, a burden on society and a threat to the vaccinated. (The clue is in the headline: "ICU is full of the unvaccinated – my patience with them is wearing thin.") Given the polling (which may not be very reliable of course) showing that 45% of U.K. adults would support an indefinite lockdown of the unvaccinated, this is all starting to look and sound rather ugly.
The most frustrating thing about this anonymously written article is it doesn't cite any data even though its arguments are based on claims which only data can validate. It consists instead only of a single medic's subjective impressions, with no sources provided to see if his claims holds water.
Are the hospitalised mostly unvaccinated? Not according to Government data from the UKHSA. Here is the breakdown of hospitalisations by vaccination status in England for the four weeks up to November 14th from the latest Vaccine Surveillance report.
Guardian Article Claims Covid in Hospitals Has "Largely Become a Disease of the Unvaccinated" – Yet Data Shows 71% of Adults Hospitalised with Covid Are VaccinatedRead More