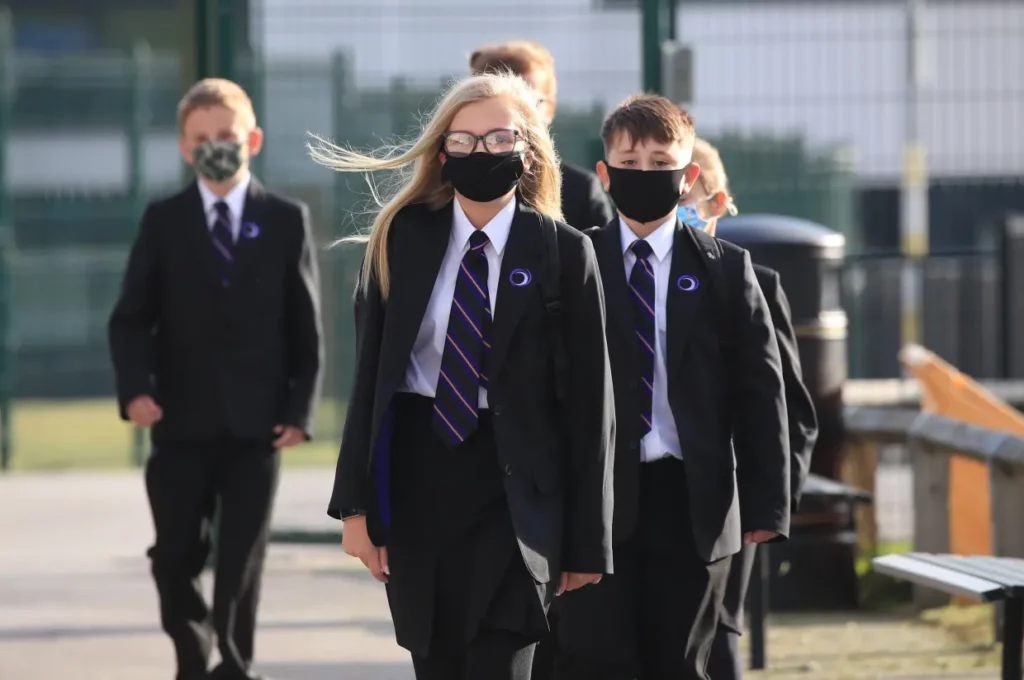 Compulsory masks in schools could be ditched within days under plans being considered by ministers. According to one member of the Government, it will definitely happen before January 26th, the day earmarked for the scrapping of most 'Plan B' restrictions. Today's Sun has more.
Falling Covid rates mean face coverings in schools could be scrapped before Plan B restrictions are lifted – which is expected on January 26th.

Education Secretary Nadhim Zahawi is desperate to free youngsters from having to cover up all day long in classrooms.

One Government insider said: "Masks in schools could theoretically come off sooner than January 26th – if we start seeing really good numbers.

"They are not not linked to Plan B, so it could happen sooner than lifting Plan B. It's not going to be any slower."

Compulsory face masks in classrooms were imposed at the beginning of term amid fear Omicron could overwhelm the NHS. But the Government has admitted the evidence for using masks in schools to reduce Covid spread is "not conclusive".

And new stats reveal Covid infection rates have dropped below 100,000 a day in the UK for the first time in over three weeks. Stats whizz Sir David Spiegelhalter yesterday said that Covid cases have now peaked.
Worth reading in full.