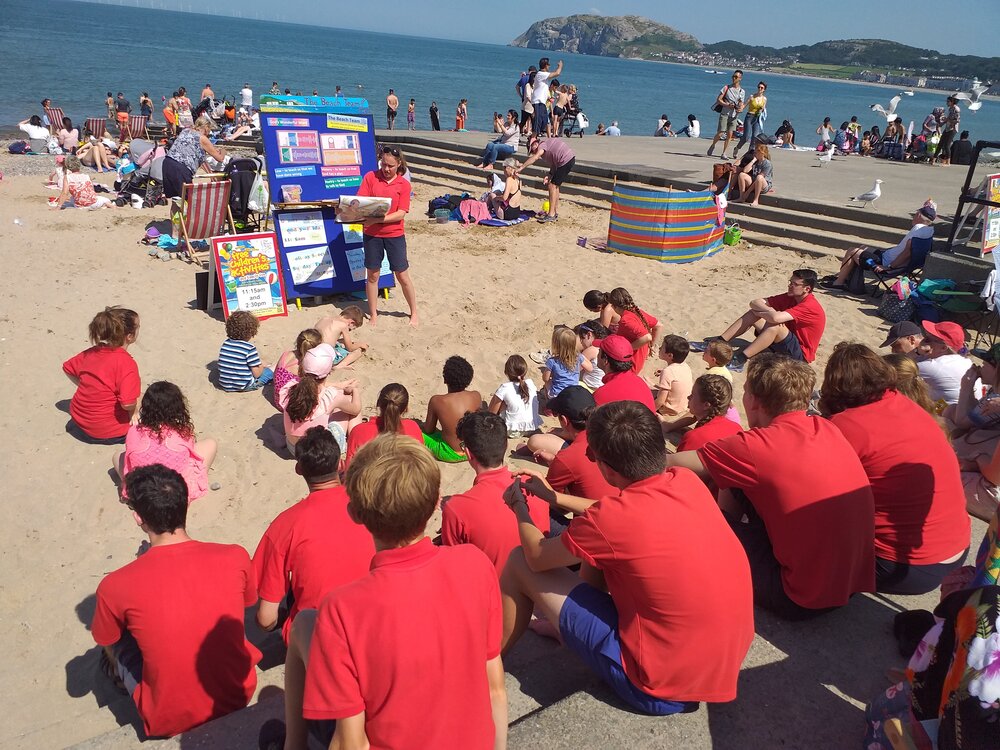 A reader has contacted us to tell us her shock upon discovering that the Christian organisation she supports, United Beach Missions, is requiring the people who participate as volunteers in its summer activities (many of them young people) to be vaccinated. Here, we publish her correspondence with them.
She first contacted them through a web form:
I was very concerned to see that you are requiring a vaccine for the beach mission. I presume you are unaware that all the current Covid vaccines are only possible because of abortion benefit, and that a number of Christians feel a moral obligation to avoid the vaccine. This article concerns the use of foetal cell lines in the production of the vaccines.

Furthermore, I personally have never known a vaccine to have caused such a quantity of adverse reactions or deaths. I base that on the Yellow Card scheme Government data and USA VAERS data. There are many doctors who are currently being censored who are saying it would be absolutely immoral for children or young adults to be coerced to take the vaccine. Safety trials do not finish until 2023 and there is no mid to long-term data on safety. I pray that the beach mission will not take this stance as we know a number of young people who would love to do beach mission and have done it in the past.
This was UBM's reply:
Dear xxxx,

Thank you for your letter which we have read with interest.

I am sure you will agree that we are in very difficult days. The steps we have reluctantly taken have been done so with the best of intentions and prayerfully before the Lord.

They have been taken in line with the best Christian and medical advice available to us and with the overarching aim of keeping people safe. We are therefore asking those who come on teams this year to have had the vaccine with the aim of keeping others safe. The issue is the risk to people closely sharing living accommodation, and we are seeking to protect and care for people by limiting transmission, isolation and people getting long Covid. We have sought to minimise the risk as much as possible. We accept this is unlikely to be a perfect set of decisions but has been made after much prayer, consultation and discussion.

The stance of UBM on these ethical questions is very much in line with the churches from which our members come and in line with other Christian organisations. UBM is not pro-abortion and we have made this very clear in our teaching many times.

We accept that that vaccination raises important questions and we fully respect the conscientious objection of other believers in not taking the vaccine.

There are others however who in good conscience believe that to take a vaccine is the better pro-life decision: we trust that you can appreciate their position.

Ultimately we all have the same Lord to Whom we must answer.

We thank your for your support for UBM. We ask for your forbearance and prayers that we may be given wisdom and help in undertaking our mission this year.

Yours in Christ,

xxxx, xxxx
Her reply:
Christian Organisation Tells the Unvaccinated They're Not WelcomeRead More