The UK Gov. shut down COVID measures due to mass criminal charges against doctors etc?
Confirm or refute, please.
It seems that the UK Gov. had to drop its COVID measures because British citizens began filing charges of being an accessory to murder against all doctors and others in the medical profession who would always fail to acknowledge the true extent of the adverse reactions to COVID-19 injections. The charges were filed with local police who had to investigate. This tact soon spread so far and wide, that Boris Johnson had to drop the COVID measures.
If the above is essentially accurate, could someone please post some supporting links?
Thank you.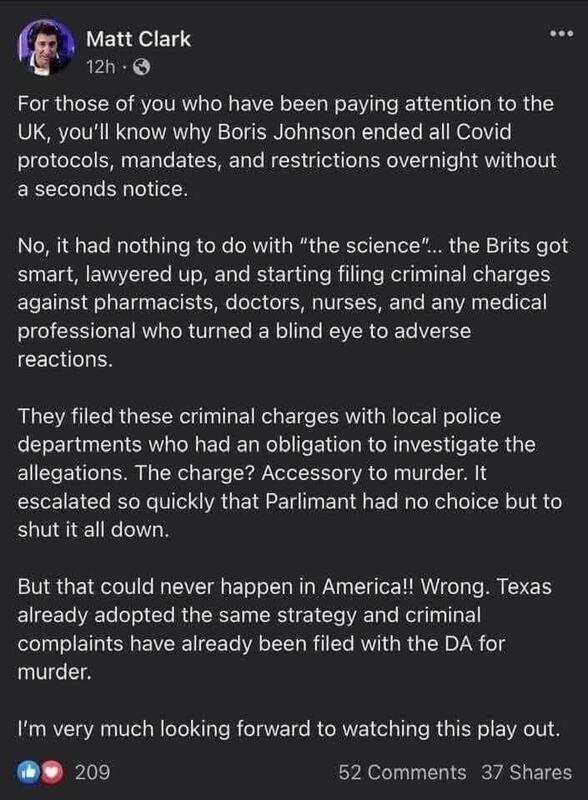 There is criminal charges filled with more than 2700 testimonials. The filling was submitted to Hammersmith police, please note the case number 6029679/21 you can follow the case below ; 
I don't think it was the right decision.