by Niall McCrae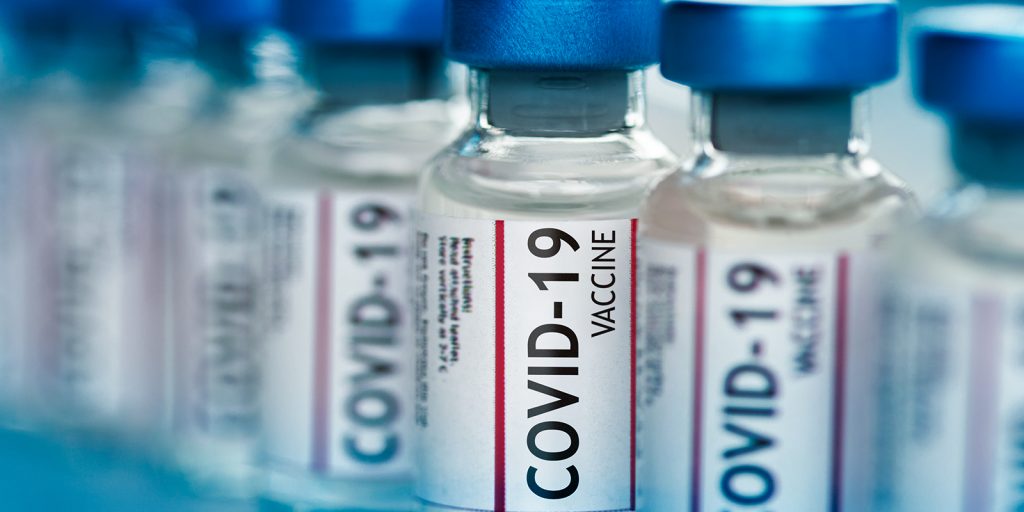 Mandatory vaccination for staff in elderly care homes has been suggested by the Government in response to the COVID-19 pandemic. However, employers introducing a 'no jab, no job' policy are treading on thin ice, as legal action could be taken agains them for coercing staff to take a vaccine, particularly if any harm is caused. The majority of healthcare workers are women of childbearing age, a group on which the Covid vaccines have not been properly tested. Furthermore, a significant proportion of this workforce is composed of people who belong to 'vaccine hesitant' minorities.
Ordinarily, no workers should be forced into a medical intervention that they do not want. Mandating vaccination is ethically problematic, particularly for products approved under emergency provisions, before testing is complete. The final experimental phase for COVID-19 vaccines is being conducted with billions of people effectively acting as trial participants. With strong pressure by the Government and employers, consent might not be freely given or informed.
As a registered mental health practitioner, I sat on a NHS ethics committee for 11 years, and for four years I managed a major clinical trial. Recently, I became a trade union representative and already I am dealing with several cases of grievance and disciplinary action arising from a reluctance by health care workers to take one of the Covid vaccines.
A member of staff who does not want the vaccine will find herself in a difficult position. Most if not all of her colleagues will have complied, and she will be pressured to comply herself. Few workers have the strength to resist the full force of management, with minimal support from colleagues (they had to take it, so why shouldn't she?).
The employer may insist that vaccination is a reasonable requirement, but the worker (or her representative) can challenge this on evidential and ethical grounds: is it proportionate, equitable and safe?
Proportionality
To insist that health care staff get vaccinated, there should be sufficient evidence of its effectiveness. After decades of trying, no successful vaccine for coronaviruses was developed before the current pandemic. Influenza vaccines, widely taken by the elderly, are not required for care home staff, partly because of their limited protection against the unpredictable influenza strains. COVID-19 vaccines could be ineffectual against future mutations of the virus and protection against existing strains is not guaranteed.
Asking your manager questions about the efficacy of the vaccine he or she wants you to take will show whether they have made a critical appraisal, rather than simply treating the official narrative as the infallible truth. The worker or representative should use respected sources to correct any misunderstanding or error, including Government data from the Covid vaccine trails showing that there is no conclusive evidence that the vaccines stop people becoming infected or infecting others, as opposed to just reducing the severity of the disease. Healthcare should be a domain of evidence-based practice and balanced risk assessment.
Safety
Informed consent is a necessity for medical treatment, particularly for a vaccine that has been brought to market as quickly as the Covid vaccines. The UNESCO Universal Declaration on Bioethics and Human Rights states:
Any preventive, diagnostic and therapeutic medical intervention is only to be carried out with the prior, free and informed consent of the person concerned.
An important aspect of consent is awareness of the potential hazards. From an ethical perspective, the employer's risk assessment should not only relate to staff not being vaccinated, but also to the risk from taking the vaccine. The employer or representative may ask the manager the following questions:
What is the short-term safety profile – are there any reported risks?
What is the long-term safety profile – has testing shown this yet?
Are women of childbearing age required to take the vaccine, or women intending to have a child, or during pregnancy? Does the risk vary according to which vaccine we're talking about?
Will the employer accept liability for any serious adverse reactions, having demanded that an employee take it?
Longer-term safety is unknown because these vaccines remain experimental. The rapid development was impressive, but it is not possible to compress time; the Pfizer trial will not be completed until 2023. For short-term safety, the employee should refer to the Yellow Card reporting system, run by the Medicines and Healthcare Products Regulatory Authority (MHRA). This was introduced in 1964 after the thalidomide disaster. Initially for submission by doctors, reports can now be made directly by members of the public; this is important as those prescribing the vaccine may be reluctant to report adverse outcomes.
The MHRA accepts that probably less than 10% of adverse events are reported to the Yellow Card system, so any data aggregates are underestimates. Noteworthy here are potential conflicts of interest, given that the MHRA receives substantial funding from vaccine producers and vaccine promoters (the Bill & Melinda Gates Foundation, for instance), and from close collaboration with the Government in its COVID-19 policy. Compared with other European regulators, the MHRA was slow to find the blood clotting problem with the AstraZeneca vaccine.
Nonetheless, the Yellow Card reports on the COVID-19 vaccines show thousands of serious adverse events occurring soon after the jab. In the data to April 14th, 88 foetuses were lost after the mother's vaccination, the vast majority miscarriages (83 miscarriages, five still births). The true figure may be higher, as distressed women may not report what has happened to them. Correlation is not causation, but women who are pregnant, or who want to have a baby at some point, should be aware of the Yellow Card reports.
The longer-term effects on reproductive and natal health are not known, but in a joint statement by the Royal College of Obstetricians & Gynaecologists and the Royal College of Midwives, Edward Morris used the future tense to declare there was "no evidence to suggest that COVID-19 vaccines will affect fertility" (he did not explain that this is because the trials are incomplete). On the precautionary principle, the employer should excuse any employee with concerns about their own health or ability to have a family.
Equity
The employer should not engage in discriminatory practice. If a vaccine requirement is introduced, the first task of the worker is to check her employment contract: does it give the employer the right to impose medical interventions on staff? For any change of contract, both parties would need to agree and sign. If summoned to a meeting, the worker should ask the manager to confirm the employer's position:
If an employee has a legitimate reason to refuse the vaccine, will this be accepted?
If the employer demands that an employee takes the vaccine against her will, under threat of dismissal, would that be coercion (and breach of contract)?
The employer/manager may believe that vaccines can be mandated, but this is not necessarily so. While the Government is considering changing the law to enable employers to insist on vaccination of care staff working with vulnerable people, under current legislation this could be deemed unlawful. Compulsion could be experienced as intrusive or bullying. Also, it is arguably discriminatory in terms of sex and race, as women and workers of black/minority ethnicity are disproportionately affected by mandatory vaccination policies.
Gill Walton, chief executive of the Royal College of Midwives, advised midwives in the joint statement with RCOG that "the decision whether to have the vaccine is your choice". Unison general secretary Christina McAnea remarked that "forced vaccinations are the wrong way to go, and send out a sinister and worrying message". Forcing staff to be vaccinated will cause "resentment and mistrust", according to the Royal College of General Practitioners. The Royal College of Nursing, in a statement encouraging nurses to take the vaccine, advised:
There are various concerns about mandating vaccines. Staff vaccination should not be used as part of staff contracts, it should not be a condition of employment, linked to terms and conditions of employment or to pay.
Summary
For an employer to make vaccination a condition of continued employment is controversial. The COVID-19 vaccines are experimental, we're still learning about their short term adverse effects and their long-term safety profile is still unknown. The employer could be held liable for any adverse reactions, due to forcing staff to take it. Mandatory vaccination is not a reasonable requirement: it is a discriminatory, disproportionate and possibly dangerous employment practice. Employees refusing the vaccine should have their autonomy respected and not be victimised by their employers.
Dr Niall McCrae is a rep for the Workers of England Union and a mental health ethicist.